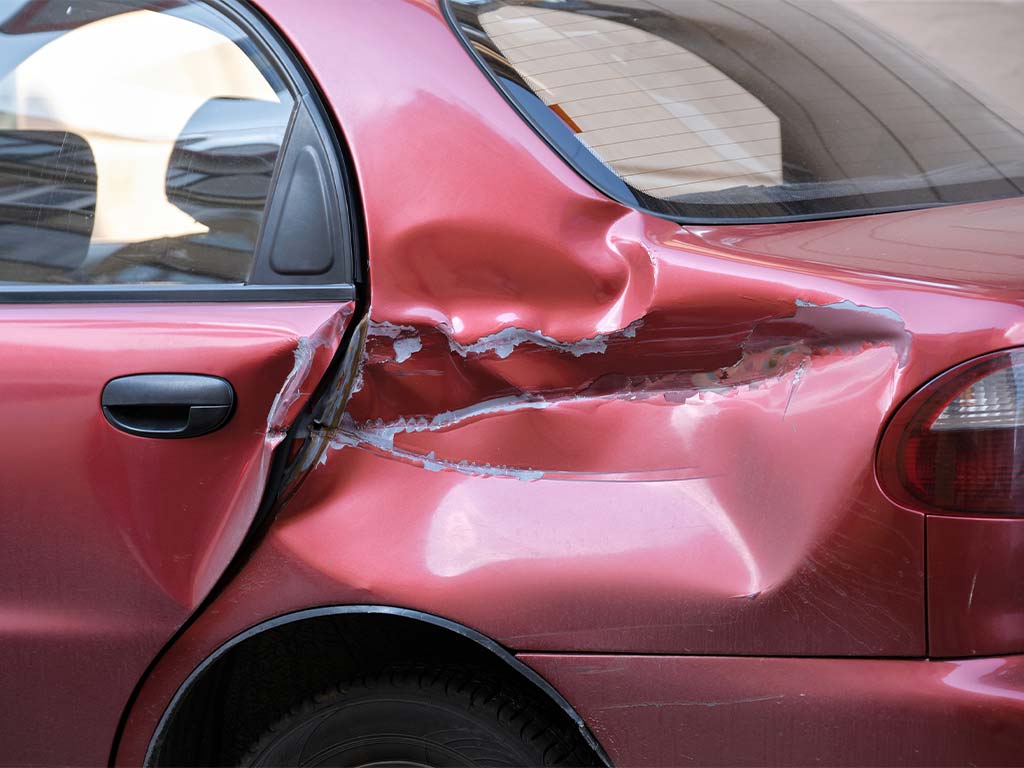 Have you ever been driving on the road and the lanes ahead are merging, but the car next to you does not indicate they want to do a lane change?  Instead, they keep traveling in their lane, and you witness them ram into another car. Or, maybe this has happened to you when an aggressive driver decides there is enough room and side-swipes into your car, causing an accident and damaging your vehicle.
In either situation, a sideswipe car accident can happen in the blink of an eye. If you have been involved in this or any other type of accident, call the knowledgeable personal injury lawyers at Montagna Law for a free consultation at 757-622-8100.
What is a Sideswipe Accident?
A sideswipe accident occurs when two cars, typically traveling in the same direction (but not always), brush up against each other with the right side of one car hitting the left side of the other. In many cases, what then occurs is one or both vehicles lose control or overcompensate to gain control, potentially creating an even more dangerous scenario that may or may not involve other vehicles.
Sideswipe accidents are very dangerous and can lead to serious injury or death. This type of collision is particularly dangerous when a larger vehicle (e.g., SUV, truck, etc.) comes into contact with a smaller vehicle.
What Steps Should You Take After a Sideswipe Accident in Virginia?
Sometimes there is more than meets the eye in any car accident, and insurance companies often will try to minimize injuries or dispute damages. If you or a loved one experience a sideswipe accident in Virginia, it is important to immediately take the following steps, even if the accident seems minor.
Call the Police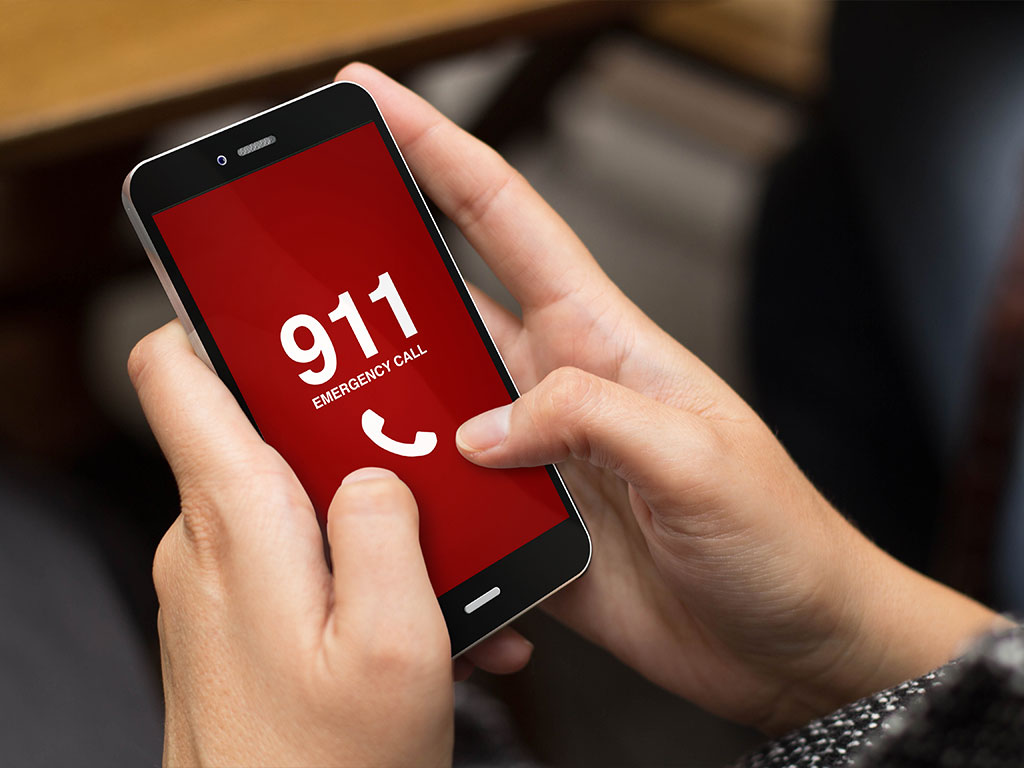 Call the police right away, even if there appear to be no injuries and only minor damage. Responding officers will come to the scene and write a report that may become critical to your insurance claim or personal injury case.
Document the Evidence
Take photographs and videos of the vehicles involved and the accident scene, including any other objects involved in the crash (e.g., guardrail, road sign, trees, or other objects). Other documentation to obtain includes:
The other driver's name, address, driver's license, license plate number, car make and model, and driver's insurance company details
Contact information for any eyewitnesses
Copies of any accident-related information, such as police reports, medical bills, car repair estimates/bills, and any other out-of-pocket expenses you suffered
It is important to keep careful records. Your, or your passengers, injuries may be more severe than initially thought. Any documentation you collect will aid in filing a strong insurance claim and potential personal injury lawsuit against the negligent driver.
Seek Medical Attention
Even if your injuries do not seem serious, you should still seek medical attention from a healthcare provider. Let the medical professional know you were in an auto accident so they can conduct a thorough examination. The typical person does not notice many car accident-related injuries very easily. You may fail to treat your traumatic brain, neck, and spinal cord injuries until it is too late.
Contact a Car Accident Attorney
Contact an experienced Virginia car accident lawyer as soon as reasonably possible. Your attorney will evaluate the situation and examine the circumstances leading up to and during the accident.  Be sure to speak to your lawyer before talking to the insurance company as they will not have your best interests at heart and may even try to position you as the at-fault driver for causing the sideswipe collision.
What Causes Sideswipe Car Accidents?
Like many preventable car crashes, there are several different ways the at-fault driver could have avoided the sideswipe accident had they acted responsibly and not engaged in reckless driving. The following actions are common causes.
Distracted Driving
Drivers who do not keep their eyes on the road or try to split their attention with a phone, food, drink, GPS, or another activity can easily slide into another lane before they realize what is happening. Others, distracted due to intoxication, might unexpectedly slide into another car as they weave in and out of lanes.
Aggressive Driving
Driving while feeling road rage or acting aggressively behind the wheel is a top contributor to many sideswipe accidents. The motorist may drive at high speeds and miss objects in their blind spot or swerve in and out of traffic to try to get ahead of other cars. Carelessness and aggression easily lead to serious injury — or worse.
Driver Fatigue
Drivers operating vehicles while drowsy may drift between lanes, drive too slowly, or drive too fast. Fatigue can greatly impair a motorist's judgment and lead to them sliding into another car. Operating a vehicle while tired is similar to operating one while impaired.
According to the U.S. federal government, human error causes 98% of car accidents. This includes sideswipe accidents. Negligent drivers should be held accountable for their behavior on the road.
Why Do Sideswipe Accidents Occur?
A sideswipe crash usually happens when one car moves out of its lane into another when it is not safe to do so. Often the vehicle is driving on roads with higher speed limits (or driving above posted speed limits). Other ways sideswipe accidents occur include:
During the merging of lanes or when one vehicle tries to merge from another road or ramp into the same roadway
Objects lying in the road and motorists attempting to miss them swerve into another vehicle
Drivers failing to check mirrors and blind spots when switching lanes
Operators cutting in front of other vehicles or misjudging the distance, causing either head-on or rear-end collisions from the side
Drivers not paying attention to their movements when navigating between lanes
Motorists making improper turns in multi-turn lanes either by miscalculating the distance or making a poor turn, swinging the vehicle in the accompanying turn lane
Sliding into a parked vehicle while navigating narrow one-way or one-lane streets
Speeding on slick roadways and losing control of the vehicle
Motorists driving recklessly in the opposite direction than they should be and causing a side collision when swerving
These and other acts taken while driving can cause two cars or other vehicles to brush up against one another, which can tragically cause serious injury or wrongful death under certain circumstances.
Who is at Fault in a Virginia Sideswipe Accident?
When determining fault in a Virginia sideswipe accident, chances are one driver had the right of way and the other did not. The Commonwealth of Virginia also has what is called contributory negligence, which is a very harsh rule when it comes to personal injury cases. Only a handful of states utilize this rule; unfortunately, Virginia is one of them.
This means that if you contributed 1% to the cause of an accident, you do not have a case. To get the compensation you deserve, you need to prove the other driver was 100% at fault. Insurance companies often use this rule to sidestep paying for claims they otherwise should be responsible for paying for, including medical bills, lost wages, pain and suffering, or any other losses relating to the accident.
Virginia's contributory negligence rule is why it is important to have an experienced Virginia car accident lawyer by your side. They know how to gather evidence and assemble a strong case. Your attorney can also speak to the insurance companies so they cannot try to manipulate anything you say and use it to blame you for the crash.
What Types of Damages Can You Recover From a Sideswipe Accident?
In terms of responsibility, sideswipe accidents are no different than other types of car accidents. Some of the damages you might be able to recover from a negligent driver include the following.
Lost Wages
If your injury causes you to lose time from work, you are entitled to pursue lost wages, along with future lost wages, if you have long-term or permanent injuries or disabilities that prevent you from doing your job.
Medical Expenses
You can pursue compensation for medical expenses, including doctor and hospital bills, medication, diagnostic tests, surgery, PT, OT, and any other medical expenses.
Pain and Suffering
A full injury settlement typically includes compensation for any pain and suffering you have endured. This award covers any non-economic suffering, such as physical discomfort, emotional distress, and other traumas caused by the accident or your severe injuries.
Why You Should Contact a Virginia Car Accident Attorney
If you were in a car accident that was not your fault and sustained injuries, you should contact an attorney as soon as possible. Even if you think you might be at fault, it is a good idea to speak with a lawyer because there may be circumstances that led to the crash you might not be aware of, such as distracted driving or DUI. Trying to deal with insurance companies by yourself is challenging, stressful, and could cost you compensation you may be entitled to receive.
Statistics indicate having an attorney by your side results in higher compensation. In terms of case outcome, 91% of victims receive payout when they work with a lawyer, whereas only 51% receive a payout without one. Having legal representation also makes a big difference when it comes to how much you may get. For instance, the average amount victims who hire an attorney get is approximately $77,000, compared to a mere $17,000 for those who handled their claims without an attorney.
At Montagna Law, we will fight hard for you to help you get the settlement you deserve to aid in your recovery after being in a side-swiped car.
Caught in an Unexpected Car Accident?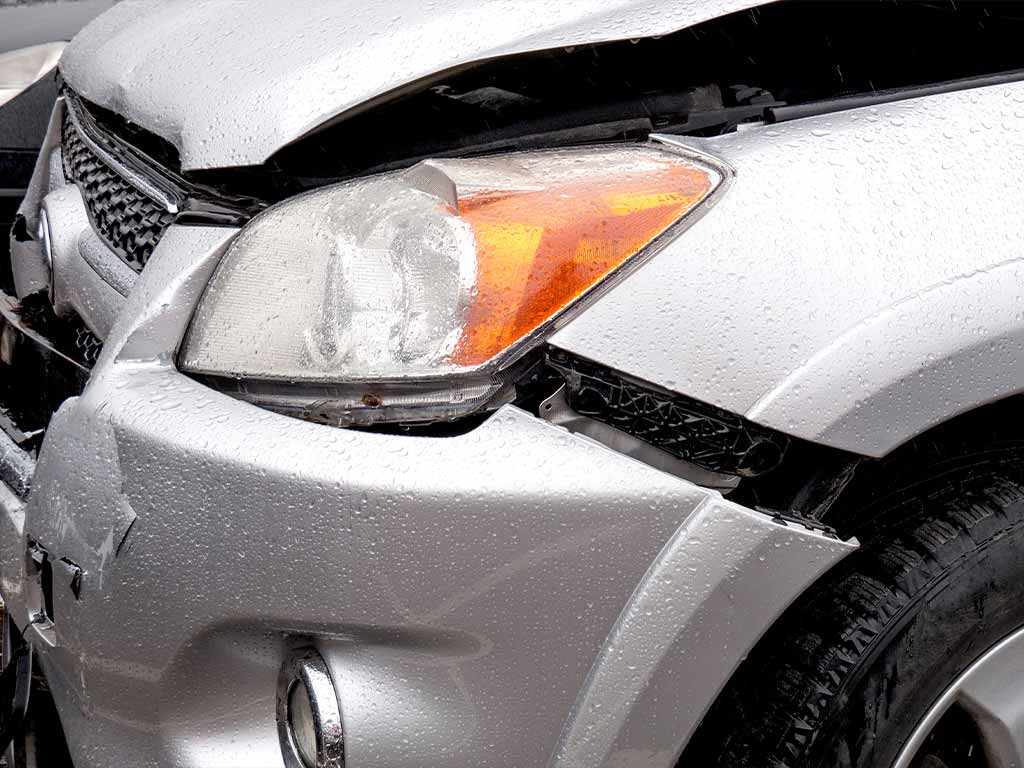 The personal injury attorneys at Montagna Law offer you decades of experience in filing injury claims and pursuing fair compensation for Hampton Roads residents. Our attorneys are well-equipped to handle the complexities of motor vehicle accidents and the barriers insurance companies tend to throw at accident victims.
To obtain a free case review, contact our office by calling 757-622-8100 or filling out our online contact form. Our law firm prides itself on the service we offer the Hampton Roads area, including Virginia Beach, Norfolk, Chesapeake, Portsmouth, and Suffolk, and we will offer you sound legal advice every step of the way.