The Divorce Process in Virginia
It is possible to file for divorce in Virginia without a lawyer, but you might not want to do so. Divorce law can be complicated and confusing. The divorce process can bring up a wide range of emotions at unpredictable times. You could use someone in your corner.
Without legal representation for your divorce case, you would be responsible for handling all of the issues yourself, which could include property division, child custody, child support, and spousal support or alimony. You would have to try to negotiate a settlement agreement or separation agreement with your spouse or your spouse's divorce lawyer. If you cannot reach an agreement, you might have to take the case to trial.
Family law attorneys have extensive experience negotiating settlements and litigating divorce proceedings. Even if you believe that your divorce will be reasonably civil, an uncontested divorce can turn contested faster than you might think. If you are dealing with child custody issues, or if you have to divide a significant amount of assets, you will want someone who knows Virginia family law and can guide you through all the complicated and difficult spots.
What Are the Two Types of Divorce that Virginia Recognizes?
Virginia law recognizes two types of divorce:
Divorce from bed and board: A partial or qualified divorce under which the parties are legally separated but not permitted to remarry
Divorce from the bond of matrimony: A complete and absolute divorce
Any person that is granted a divorce from bed and board may ask the court to "merge" the decree into a divorce from the bond of matrimony after at least one year has passed from the date the parties originally separated.
What Are the Grounds for Divorce in Virginia?
Virginia allows no-fault divorce, meaning that a court may grant a divorce without evidence of any sort of wrongdoing by either spouse. In order to obtain a divorce from the bond of matrimony on a no-fault basis, the spouses must have lived apart from one another with no cohabitation for a minimum period of time:
Six months, if the couple never had children; or
One year.
Virginia also allows fault-based divorce on certain grounds. Some grounds for divorce may result in a divorce from bed and board, while others may result in divorce from the bond of matrimony.
Adultery
A court may grant a divorce from the bond of matrimony if a spouse can prove that the other spouse engaged in an extramarital affair.
Felonies
A court may grant a divorce from the bond of matrimony if a spouse has been convicted of a felony and sentenced to at least one year in prison, provided that the spouse seeking the divorce has not cohabitated with the other spouse since learning about the conviction.
Cruelty
Cruelty, generally defined as causing bodily harm or causing such severe mental distress that endangers a spouse's health, is a ground for divorce from bed and board.
Desertion/abandonment
A spouse may obtain a divorce from bed and board if the other spouse has intentionally abandoned them and stayed away for at least one year.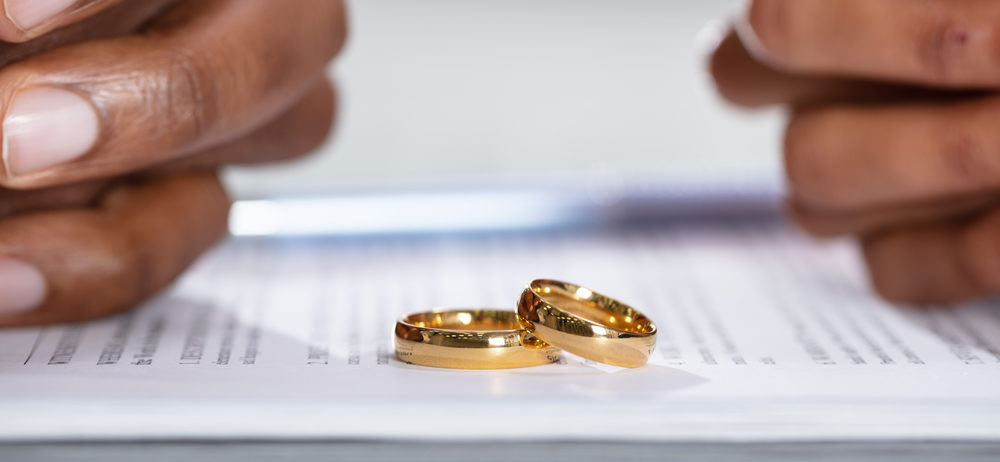 How Much Does a Divorce Attorney in Virginia Cost?
The cost of a divorce will depend on multiple factors, including the complexity of the legal issues and whether or not the parties can reach a settlement agreement. An uncontested divorce costs less than a contested divorce, so the more adversarial the divorce, the more expensive is likely to be. 
Attorney's fees are not the only expense associated with a divorce case. You may also have to pay court filing fees. If you and your spouse try Divorce Mediation, for example, you and your spouse will split that cost. You might need to split the cost of a Divorce Financial Analyst if you have large assets like a business or real estate.
What is the Divorce Process in Virginia?
The divorce process begins when you or your spouse files a Complaint for Divorce with the court, and after the required period of separation for a no-fault divorce. If your divorce is uncontested, it will stay out of a courtroom. You and your spouse can finalize it without a trial. You must first resolve all of the issues in your case, including property division, child support, and so on. This can take some time, depending on how complicated the issues are and how willing and able the two of you are to work together.
If the divorce is contested, it will require a court hearing, and possibly a trial. You may need to gather evidence from your spouse and other parties in a process known as discovery, which could take months. After that, it could still take months or longer to find time on the court's schedule for a trial.
What Is the Difference Between an Uncontested Divorce and a Contested Divorce?
A divorce case involves numerous issues and requires many decisions. The spouses can try to work out agreements on these issues in an uncontested divorce, or they can fight it out in court in a contested divorce. The spouses can begin a divorce with every intention of keeping it uncontested, but it can become contested at any time. A contested divorce can also become uncontested if the spouses are able to come to the table to work out a settlement.
Generally speaking, an uncontested divorce is much less formal than a contested one. Without any courtroom proceedings, the case does not have to follow as many legal formalities. An uncontested divorce can also move along more quickly. The parties do not have to wait for court dates to become available, so they maintain greater control over how and when they may resolve the dispute. They may try to have their lawyers negotiate directly, or they may use alternative dispute resolution procedures like mediation or collaborative law.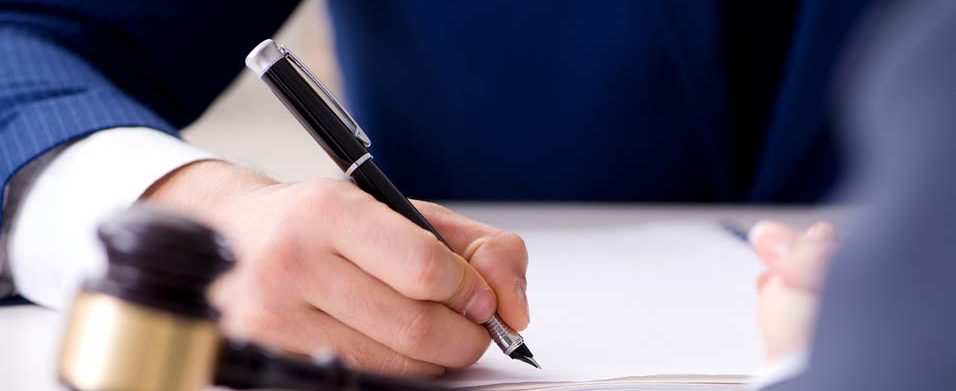 How Will Divorce Impact Child Custody?
Virginia family law recognizes two types of child custody:
Physical custody: The right to decide where the child lives
Legal custody: The right to make decisions affecting the child's health, education, religious upbringing, and general welfare
A court must determine that any agreement or decree that deals with child custody is in the child's best interests. If a case goes to trial and a judge must decide the child custody issue, the parents' conduct during the divorce may affect their decision. State law says that judges must consider factors like:
Each parent's ability and willingness to co-parent, or cooperate with one another in raising the child;
Each parent's ability and willingness to care for the child according to the child's specific needs; and
Any history of violence or abuse.
Why is Hiring a Divorce Attorney Beneficial?
A divorce attorney has experience handling family law cases in Virginia, knows state law and local court procedures, and understands the legal jargon commonly associated with divorce law. Perhaps more importantly, a divorce lawyer can provide you with an objective legal advice about your case, while also advocating for what you want to achieve. Divorce can bring up a wide range of emotions, and sometimes those emotions can get in the way of necessary decisions. Your lawyer can provide you with an "outsider's" view of the situation that can help you get closer to your goals.
Why Choose Montagna Law for Your Divorce?
Over 50 years of experience
A proven track record of helping 100s of families find the best outcomes.
Our attorneys give hands-on, dedicated, and compassionate legal service.
Certified mediators.
A knowledgeable, resourceful, caring, and aggressive team
You Don't Need to Go it Alone. See How Montagna Law Can Help You.
The divorce attorneys at Montagna Law have years of experience representing people in divorces and other family law matters in the Hampton Roads area, including Virginia, Norfolk, Chesapeake, Portsmouth, and Suffolk. Whether you are experiencing a military divorce or a divorce with children involved, we will provide you with catered legal representation. To request a consultation* with a member of our office, call (877) 622-8100 or complete the online contact form today.
*The consult fee is $50 for up to ½ hr phone consults and $100 for up to 1 hr in-person consults. These consult fees are then applied to the retainer if the client retains us within 30 days of the initial consult.