Virginia Contested Divorce Attorneys
The Virginia divorce lawyers at Montagna Law have over 50 years of experience and have helped hundreds of families with a wide range of legal issues. We are a knowledgeable, resourceful, caring, and aggressive team that provides hands-on, dedicated, and compassionate legal service. Our law firm includes certified mediation experts with experience in divorce law.
What is a Contested Divorce in Virginia?
A contested divorce is any case where the parties are not likely to be able to reach a separation agreement or settlement agreement. Instead, they will probably need to take the case to court for a judge to decide. A divorce case could become contested because of:
Disagreement over issues like asset division or child support; or
Fault-based grounds for divorce that a party disputes.
No-fault divorce in Virginia only requires the parties to have lived apart for a minimum period of time. Fault-based divorce requires proof of one of the five fault grounds recognized by Virginia law:
Cruelty: A spouse must prove that the other spouse has caused them significant bodily or psychological harm.
Adultery: Courts require a substantial amount of evidence for a divorce based on adultery since it is a Class 4 misdemeanor in Virginia. This often results in a longer divorce proceeding. A finding of adultery can result in a waiver of alimony or spousal support.
Abandonment: This can be a ground for divorce if the spouse who left did not have good cause for leaving.
Willful desertion: A spouse must show that the other spouse left for at least a year with "willful and malicious" intent.
Criminal Conviction of a Felony: A felony conviction is only a ground for divorce if the spouse received a prison sentence of one year or longer.
The more evidence you can present to the court in support of your claims, the better chance you will have at prevailing. Evidence that could be beneficial might include:
Establishing that adultery did or did not occur;
Demonstrating that the spouse making the accusation of adultery also committed adultery;
Showing or refuting the alleged abuse or cruel treatment; or
Establishing or refuting a one-year period of desertion or abandonment.

What Happens if a Divorce Petition Is Contested in Virginia?
A divorce case begins when one spouse files a petition with a Virginia court and arranges for service of process on the other spouse. If both spouses intend to have an uncontested divorce from the beginning, they can prepare paperwork indicating their agreement on the important issues. Either spouse can make the divorce case contested at any time simply by disputing the other spouse's claims or refusing to settle.
The spouses can resolve a contested divorce by reaching a settlement agreement. If they cannot agree on a settlement, the case may have to go to trial. Preparing for a trial can be expensive. Scheduling a trial can take a long time because of crowded court dockets.
The parties to a contested divorce will probably need to go through the discovery process, which allows them to collect evidence from each other and third parties. Depending on the issues in the case, they may need to conduct depositions of witnesses, which can add quite a bit to the cost of the case in both money and time.
How Long Does a Contested Divorce Take in Virginia?
The answer to this question depends on the particular issues presented in your divorce case, the willingness of you and your spouse to attempt to negotiate a settlement agreement, and many other factors. Eighteen months is a likely length of time for a contested divorce from the date you file the divorce petition to the date a judge signs your final divorce decree.
If you took the case to trial, your divorce will still not be final for another thirty days after the judge signs the decree. This is the time period when you or your soon-to-be-former-spouse may file an appeal.
How Are Assets and Liabilities Distributed in a Divorce in Virginia?
Virginia uses the "equitable distribution" system to divide assets. Most assets acquired during a marriage are considered marital property subject to division in a divorce. The same applies to debts incurred during the marriage. Parties to a contested divorce may disagree about whether or not an asset or debt is marital property, or how to divide marital assets or debts.
In order to make an equitable distribution of assets and debts, a court must consider numerous factors, including:
The length of the marriage
Each spouse's contribution to maintaining the marital property and the family, in both monetary and non-monetary terms
Each spouse's age and health
The number of assets and amount of debt acquired by each spouse
The liquidity of the marital assets, with cash being a highly liquid asset and real estate being very non-liquid
The tax consequences for both spouses that may result from, selling, transferring, or liquidating marital assets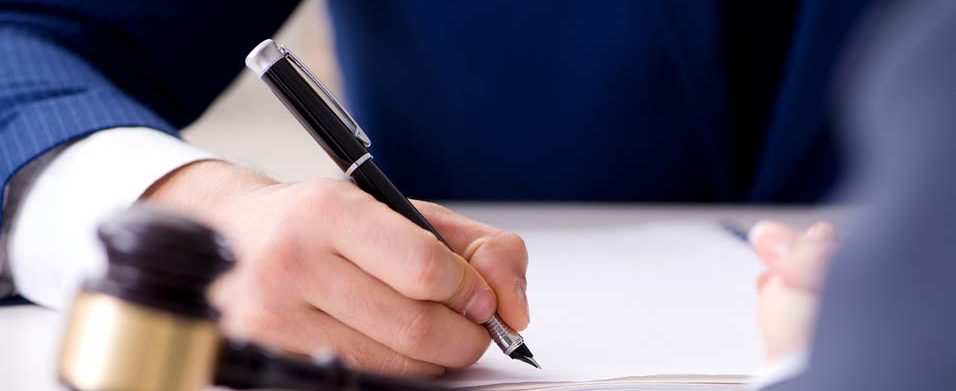 What Are the Advantages of Using a Virginia Contested Divorce Lawyer?
Divorce is both painful and complex. Family law attorneys have experience dealing with both the emotional and legal issues associated with family law disputes. They understand the legal jargon, and they know how to navigate the contested divorce process. A Virginia divorce attorney at Montagna Law can provide you with insightful legal advice and feedback on how to plan and proceed with your case.
We Offer Peace of Mind for Your Contested Divorce
Montagna Law handles family law cases in the Hampton Roads area, including Virginia Beach, Norfolk, Chesapeake, Portsmouth, and Suffolk. To request a consultation* with an experienced divorce lawyer, call (877) 622-8100 or complete the online contact form today.
*The consult fee is $50 for up to ½ hr phone consults and $100 for up to 1 hr in-person consults. These consult fees are then applied to the retainer if the client retains us within 30 days of the initial consult.