When you think about passing away, you are more likely to think about the effect it will have on your loved ones rather than the logistics of distributing your estate. It is natural to have concern for the emotions of those you leave behind. Most people do not understand that estate planning can significantly reduce the struggles they will face after a deceased person passes.
By proactively taking steps to complete your estate planning, you (the "testator") can save your loved ones from coping with pain, stress, and conflict after your passing. If you have a well established, your decedents can avoid lengthy court proceedings while following your last wishes.
The compassionate and caring Virginia estate planning attorneys at Montagna Law understand how hard it is to think about planning for death. However, we also know how people can ease future pain for their loved ones by writing a last will and testament.
To learn more about how our attorneys can help you to create an estate plan that fits your needs and abides by the criteria set under Virginia law, call Montagna Law today at 757-622-8100.
Who Should Have a Will and Why?
Wills are valuable documents for anyone, even those without a substantial estate to pass on to their heirs. Creating a will is a good idea if a testator has one or more assets.
If you own one or more assets, such as a home, car, bank accounts, life insurance policy, or other personal property, having a will in place can save your family and loved ones the time, money, and stress associated with the probate court.
The legal team at Montagna Law is well-versed in the intricacies of probate law in the Commonwealth of Virginia. We can help oversee your estate planning process so that all legal documents are binding. If a person in Virginia dies without a will, intestacy law determines who gets your assets once you are gone. With a will in place, that choice becomes 100% yours.
What Are the Differences Between a Simple Will and Complex Will in Virginia?
You should create a will to control the distribution of your assets after your death. Sadly, just one-third of people in the U.S. die with a valid will in place, which can be traumatic for the loved ones left behind. If you still need to draft a will, now is the time. In Virginia, you can choose between a simple and complex will.
Simple Wills
Simple wills are basic directives that outline how you want to distribute your assets after your death. A simple will is typically a good option if you are young, have no children from previous marriages, own modest assets, and do not believe anyone would have grounds to challenge your wishes after your passing.
Simple wills cover the distribution of your assets, dictate custody or guardianship of your minor children if both parents have passed, outline who gets your pets, and name the executor of your estate. A simple will can also include any charitable donations or gifts you wish to make upon your death.
Complex Wills
For many people, simple wills are insufficient for their needs, especially for those over 50. Four factors will push your option for a simple will into a complex will.
Size of your estate
Number of assets you own
Number of specific bequests you make
Need for a trust or other complex estate needs in your situation
Complex wills often include details about how you plan to distribute your assets between children from different marriages. They also typically plan for the future care of disabled children through a Special Needs Trust. Your complex will may contain details about who inherits control of your business, your stocks, and any other assets you own.
What Happens if I Die Without a Will?
If you pass away without a will, this is called "intestate" and involves strict laws. In Virginia, this means your property will go to your surviving spouse. However, if you have children from an earlier marriage or relationship that was not with your spouse, without a will, the estate will be divided. Your spouse gets one-third of your estate, and your kids receive two-thirds. If you are not married at your death, your children will inherit your assets.
Your parents, siblings, and other relatives will inherit your estate if you do not have a surviving spouse or kids. The order of distribution follows a priority list according to close relatives. You might want something else. For example, say you have a favorite second cousin or best friend who has helped you overcome your greatest challenges. If you want them to inherit your estate, your will can ensure this happens. Otherwise, your second cousin would be a lower priority than closer relatives, and your best friend is not a blood relative and would not inherit under intestacy law.
It is in your best interests to establish a last will and testament when you are of sound mind to avoid the probate process and prevent the risk of your assets, including real estate, going to people who may not be your first preference for an inheritance from you.
Should I Hire a Virginia Estate Planning Lawyer?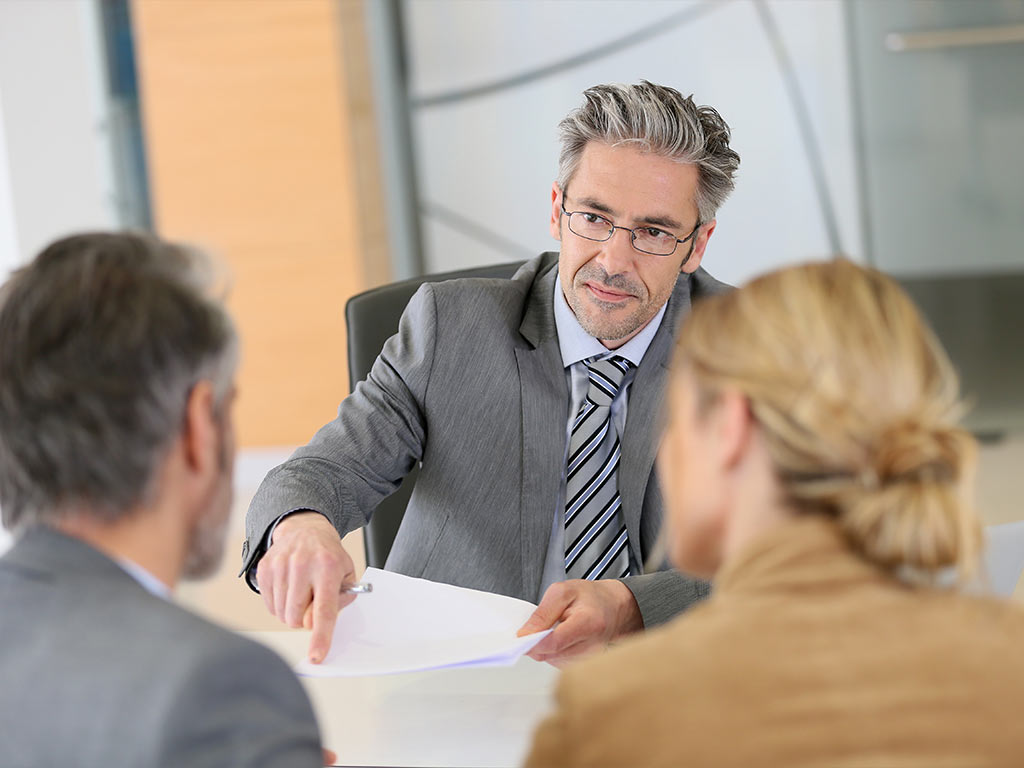 Yes, hiring a Virginia estate planning lawyer is in your and your loved ones' best interest. It is common for people to wonder about what is involved with drafting a will and have many questions. "Are wills revocable?", "How many beneficiaries can I have in my Virginia will?", "Do I need to get a notary when I sign my will?", "I've heard of a testamentary trust, but what is it?" A Virginia estate planning can answer these questions and any more you might have, including concerns about your liabilities or how to deal with estate taxes.
When you work with a Virginia estate planning lawyer, you will benefit from receiving sound legal advice from an experienced professional who understands Virginia state laws. At Montagna Law, our attorneys can help you decide whether you need a simple or complex will. We will explain specific details, such as testamentary trusts or holographic wills, so you understand your options and if any particular approaches to will-writing should apply to you.
Working with a knowledgeable and skilled attorney to create your will helps reassure you that your last wishes are honored. You can even make requests in your will that are out of the norm, such as wishing to be buried in a specific outfit or with a particular possession. Or, if you want to establish a trust for your pet, our attorneys have seen this too. Our legal team will work with you to write a valid will precisely as you want. Furthermore, if you choose to add a codicil to your original will later, your lawyer can certainly assist.
Trust Us to Help Plan for Your Future
If you are looking to solidify the plans for your assets and other wishes, now is the time to write your will. At the Montagna Law law firm, we will sit down with you and discuss how you want your assets distributed and any requests you want to make. We will also help you determine whether a simple or complex will is your best course of action.
Once you decide on the type of will you need, we will work with you to incorporate any other wishes you want to include in your documents. To learn more about constructing your will or other estate planning concerns, such as establishing a power of attorney, drafting a living will, or creating a living trust, contact Montagna Law today at 757-622-8100 or by filling out our convenient online contact form.
Montagna Law boasts decades of experience proudly serving Hampton Roads, including Virginia Beach, Norfolk, Chesapeake, Portsmouth, and Suffolk.