If y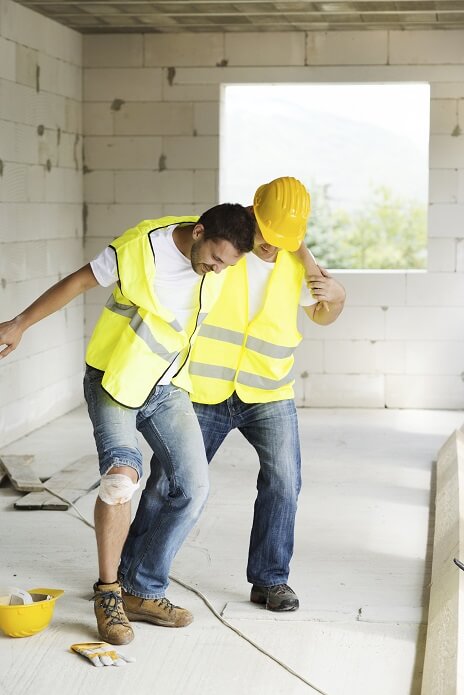 ou've been injured at work and want to file for workers compensation, then you probably have a lot of questions. The Worker's Compensation attorneys at Montagna Law are here to help! Call today for a free consultation, and read on to learn more about the complex legal process of gaining compensation for injuries sustained at work.
There are a number of qualifications your situation must meet in order to be considered a valid workers compensation case:
1. The accident must have taken place at work, or during a work-related function
2. The injury must have been caused by work-related activity
3. The injury must have happened all at once, in other words, not gradually, or over time.
Virginia Workers Compensation laws clearly state that every employer must provide workers compensation insurance, meaning that if you are injured and your boss says that the company does not offer workers comp insurance, you have the right to sue for the full amount of losses (medical bills, time away from work, etc.)
In most cases, however, your employer will have workers compensation insurance. In these cases, report the injury to your employer IMMEDIATELY. Your employer then has ten days to file a report with the Workers Compensation Committee. If he or she fails to do so, you must file the report yourself within two years of the accident. It is advisable to check in with your employer during the ten-day period, so that you are aware whether or not the report has been filed.
If your case is successful, there are numerous benefits to which you may be entitled:
1. Wage replacement (Temporary Total or Partial): Wages lost due to work-related  injury and inability to work for a period of 7 days or more may qualify you for Wage Replacement.
2. Lifetime Medical Benefits: Compensation for all medical expenses incurred in the treatment of your injury may be provided for as long as necessary.
3. Permanent Partial Impairment: Compensation provided for permanent loss of a body part or function.
4. Permanent & Total Disability: Lifelong compensation may be provided for loss of a limb or eye, as well as if you have become paralyzed or disabled due to a severe brain injury.
5. Cost of Living Increase: This type of benefit may only be available if requested by the injured, and may only apply if you've already been awarded: Temporary Total Wage Replacement, Permanent Total Disability or Death Benefits.
6. Vocational Rehabilitation: Provision of services to heal the injured party in order to return to work.
7. Death Benefits: Compensation for funeral expenses may be available to the surviving loved ones (spouse, children, parents, dependents) of someone injured in a fatal accident at work.
As you can see, the field of Workers Compensation is more accurately described as a minefield of legalese. If you've been injured at work or in a work-related incident, yo
u need a skilled navigator of the courtroom – you need a Montagna Law Worker's Compensation lawyer (such as Charles Montagnaor Amber Russo). Don't wait to file your claim, contact us today!