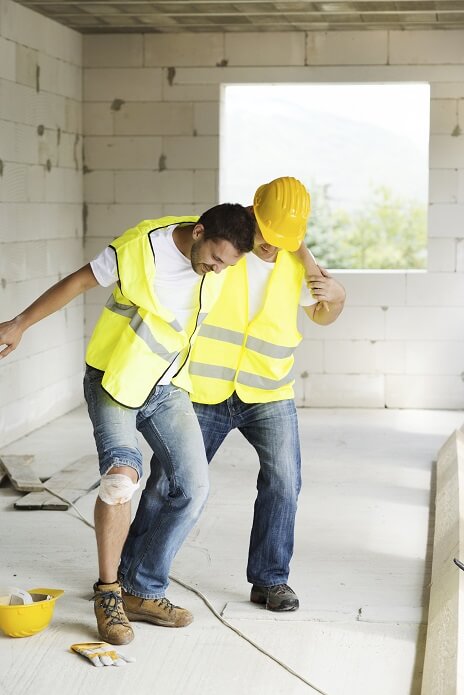 Great news for Virginia Workers' Compensation injured workers! Do you ever wonder if you are partaking in an "expected and accepted activity" that's within your employment? Do you ever worry about "tripping and falling" at work? If you answer yes to either one of these questions, you should read Frye v. Hampton Roads Transit, JCN: VA000001215372 (June 19, 2017).
In Frye, the Deputy Commissioner denied benefits finding that Claimant's injury did not arise out of employment. The Claimant appealed arguing that her injury occurred during the course of her employment and that she tripped on a stump which constituted a risk or hazard arising out of that employment. The Full Commission agreed and reversed the Deputy Commissioner's finding. The Full Commission reasoned that despite Claimant walking around a parking lot, she was partaking in an expected and accepted activity that was within her employment. The Employer's witness testified that Claimant was allowed to walk in the parking lot and that it was reasonable for her to stretch her legs by walking around. The Commission stated that "while the Claimant may have ventured further afield than Ms. Patrick deemed reasonable, there is no evidence from which we could conclude that the claimant removed herself for her employment."
The Commission further considered whether tripping on several inches of a pole protruding from the lot where Claimant was walking constituted a risk of her employment. The Commission agreed with the Claimant that she was in a reasonable proximity to her assigned bus within an area she was permitted, and not prohibited, by the Employer, and that the pole represented an actual risk of her employment.
Therefore, she suffered an injury arising out of and in the course of her employment. So workers, if you do venture within a reasonable proximity of your assigned area, be careful where you step!
Written By Jon Montagna
Jon Montagna received a Bachelor of Arts in Literature from American University in Washington D.C. and graduated Cum Laude from the University of Miami School of Law in 1999. Jon practices law in the Hampton Roads Virginia area.