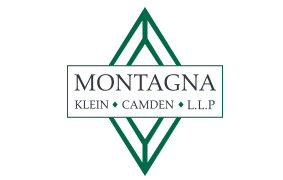 In our post last week, we discussed "What to Expect when Filing your Workers Compensation Claim." This week, we will address Workers Compensation Denials. There are many reasons why your claim may potentially be denied, but Montagna Law may be able to save your case. Many denials stem from small, careless mistakes and unlucky circumstances. If you're considering filing, or you have already and it's been denied, check out our roadmap of legal pitfalls to learn more.
1. One common issue is the tree-falling-with-nobody-to-hear-it dilemma.
If you were injured at work but there was nobody around to see it, your employer may try to refuse your claim. It is important to document the incident in any way possible, and to seek out fellow employees or anyone who may have witnessed your injury.
2. Another mistake is not notifying your employer of the injury.
No matter how small the incident may seem, it should be documented. Consider this: a long record of minor injuries on a floor that is notoriously slick, leading up to one critical fall that results in a broken leg. If the smaller incidents had never been reported, the more severe one may be less likely to be taken seriously. Report all injuries, whether you think they're important or not.
3. There are time limits on when a workplace injury must be reported.
Be proactive, research proper procedure, and then talk to your employer. A long delay between the incident and the report can look suspicious to someone trying to disprove your story, and you will probably be asked to explain that delay. The longer you wait to file, the less likely you are to do it, so don't wait.
4. The final and most devastating mistake you can make when filing for workers compensation is not hiring an attorney.
Our blog posts are meant to be helpful, but are no substitute for proper legal advice. Each case is different and there is no cookie-cutter answer for them all. So if you've been injured at work, don't try to take on the system by yourself. Get a fighter in your corner, someone with experience and knowledge. Contact a Montagna Law Workers Compensation lawyer today.
Montagna Law Workers Comp Attorneys: