What Is a Show Cause Hearing in Virginia?
A family law case, such as a divorce or custody dispute, will typically result in one or more court orders that are binding on both parties. When the other party violates a court order, you can file a ​​Petition for a Rule to Show Cause and schedule a show cause hearing on the court's docket. The petition must include a sworn affidavit containing "facts identifying with particularity the violation of a specific court order." You must state whether you are seeking civil or criminal contempt of court.
At the hearing, the court will give the other person, known as the "respondent," the chance to explain their actions or lack of action. The respondent will have to "show cause" as to why the court should not hold them in contempt of court, compel them to comply with the court order, and impose penalties against them.
What Happens in a Show Cause Hearing?
Once you have filed a petition and scheduled a hearing, the court will issue a "Rule to Show Cause" ordering the respondent to appear for the scheduled court date. Both sides will have an opportunity to present their cases at the hearing.
You will begin by presenting evidence that the respondent has violated or is violating a court order. Your attorney may call witnesses, including yourself, to testify in support of your claims. The respondent's attorney will have the opportunity to cross-examine your witnesses.
The respondent will then be able to present their own evidence, including witnesses. They may dispute the alleged violation of the court order. If the violation is too obvious to deny, such as non-payment of child support, this is the point in the hearing when the respondent has a chance to justify their reasons for noncompliance.
Once both parties have presented their evidence and arguments, the court will consider how to rule. The judge can force compliance from the respondent in several ways, including:
Ordering the respondent to comply with the court order
Finding the respondent to be in contempt of court
Imposing penalties for contempt of court
Ordering the respondent to pay your attorney's fees and court costs related to your petition for a rule to show cause
Common Types of Show Cause Hearings
Show cause hearings are often the result of a respondent's alleged violation of a child custody or support order, an order to pay spousal support, or a restraining order, such as:
Non-payment of spousal or child support
Withholding scheduled visitation from a parent
Failing to abide by behavioral restrictions relating to a child, such as introducing the child to a new romantic partner without the other parent's knowledge or consuming alcohol or drugs during visitation periods
Engaging in illegal conduct, such as committing domestic violence in front of the child or committing DWI or DUI with the child in the car
What Is the Punishment for Contempt of Court in Virginia?
Virginia courts define "contempt of court," in part, as "an act in disrespect of the court or its processes." A judge may find someone to be in contempt of court when they disobey a court order, or when they interfere with courtroom proceedings. Show cause hearings focus on the former type of conduct rather than the latter. Virginia law recognizes two types of contempt.
Civil Contempt
The purpose of civil contempt is to compel a respondent to comply with a court order. If a judge finds that a respondent is in civil contempt of court in a family law case, they may order the respondent to serve jail time until they resume compliance with the court order, but for no longer than twelve months. They may also order payroll deductions to cover support payments.
Criminal Contempt
Criminal contempt seeks primarily to punish a respondent for one or more past violations of a court order. The respondent has more procedural protections in a criminal contempt proceeding, just like in other criminal cases. A judge can impose a fine of up to $250 and a jail sentence of up to ten days if they find a respondent guilty of criminal contempt. Unlike jail time for civil contempt, the respondent cannot shorten their sentence by complying with the court order.
Which Court Handles Show Cause Hearings?
Circuit courts have general jurisdiction over Virginia family law cases. The Commonwealth of Virginia has 120 circuit courts in 31 judicial circuits. Each city and county has designated one court as a Juvenile and Domestic Relations District Court to handle family law cases and other matters.
In many cases, the same court that issued the original order will handle the show cause hearing. Judges do not like it when people violate court orders, especially orders that they personally issued.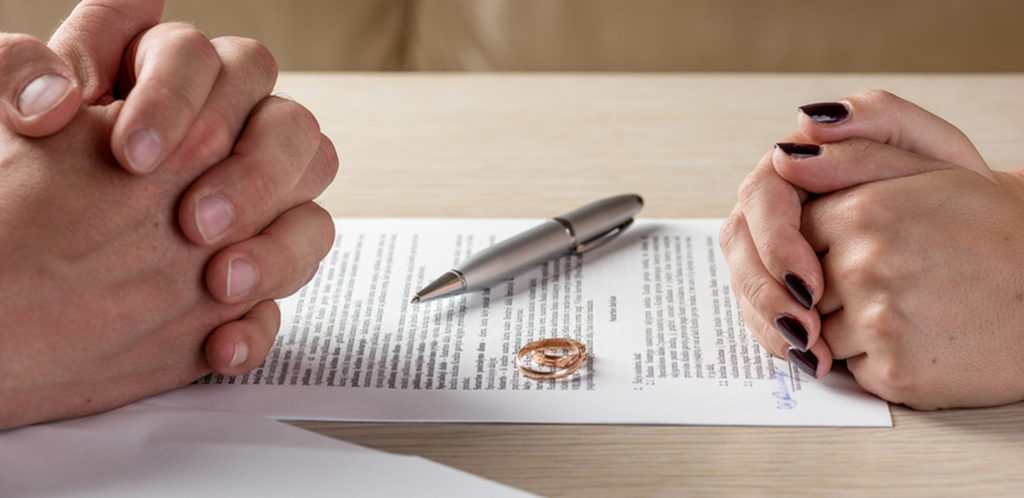 What Is the Benefit of Hiring an Attorney for a Show Cause Hearing?
Seeking legal advice from an experienced family attorney can greatly improve your chances of prevailing on a petition for a rule to show cause. The process can be quite complicated. The pleadings must be in a specific form, and you must give notice to the respondent in a particular way. The difference between civil and criminal contempt is very important, but not always obvious at first glance. A family lawyer can help you understand this distinction, as well as other important issues.
During the show cause hearing, you and your attorney must follow strict rules regarding procedure and evidence in order to show that the respondent willfully violated a court order. A successful rule to show cause, however, can bring the respondent back into compliance and, hopefully, discourage any future violations of a court order.
Keep Them Accountable With A Show Cause Hearing
The attorneys at Montagna Law help our clients successfully manage family law disputes involving divorce, child support, child custody, and other issues. We practice throughout the Hampton Roads area, including Virginia Beach, Norfolk, Chesapeake, Portsmouth, and Suffolk. To request a consultation, call (757) 622-8100 or complete the online contact form to speak with an experienced divorce lawyer at Montagna Law today.
*The consult fee is $50 for up to ½ hr phone consults and $100 for up to 1 hr in-person consults. These consult fees are then applied to the retainer if the client retains us within 30 days of the initial consult.