What Should You Do After a Motorcycle Accident in Virginia Beach?
Get to Safety
Your first priority in the wake of an accident is getting to safety. For Virginia Beach motorcycle accidents, that tends to mean getting out of the road as quickly as you can. In car accidents, you usually have a metal cage around you that offers some degree of protection from further collisions. Getting in an accident on a motorcycle, however, puts you at odds with every other vehicle on the road because your entire body is exposed.
Seek Medical Attention
When you are safely out of the way of traffic, check for injuries and call first responders to get medical care for everyone involved. Given the lack of barriers between motorcyclists, the pavement, and other vehicles, injuries from motorcycle accidents tend to be more severe. That means getting medical assistance is doubly important. Plus, your medical evaluation can serve as valuable evidence in your case.
Call the Authorities
Once everyone's safety is taken care of as much as it can be, you'll need to call the police. They can secure the scene and make a report of the accident. A police report can later serve as valuable evidence in your case, as it is an authoritative, evidence-based account of what happened.
Collect Evidence
Collect the insurance and personal information of the other motorcycle accident driver and contact information for any witnesses. Take notes and pictures of the location, surroundings, time, and your injuries.
Contact a Virginia Beach Motorcycle Accident Law Firm 
As soon as possible, contact a Virginia Beach motorcycle accident lawyer. This may be the most important call you make after your accident. Your attorney can handle all communication with the insurance company so you do not risk saying or signing something that puts your compensation at risk.
Report the Accident to Your Insurance
You will need to report the accident to your insurance carrier. Keep your report brief and factual, and direct them to your motorcycle accident attorney.
At Montagna Law, we have experience in all types of incidents with motor vehicles, from car accidents to truck accidents and motorcycle accident cases. If you were in a motorcycle crash, contact us at 757-622-8100 or through our online form for a free consultation with one of our Virginia Beach motorcycle accident attorneys.
Should I Talk With the Insurance Adjuster Alone?
Insurance adjusters will try to come off as friendly and compassionate at first, but make no mistake. They are not your friend. Their goal is to get you to accept as low an offer as possible or even look for a way to get out of paying you entirely. Not only do you not have to talk with them alone, but you do not have to talk to them at all. You can direct them straight to your Virginia Beach motorcycle accident attorney.
What Age Group of Motorcyclists is Most at Risk in Virginia Beach?
According to Virginia's Department of Motor Vehicles, the most at-risk motorcyclists in the state are between 21 and 25 years of age. Data also shows that motorcycle riders in this group are involved in the most fatalities and suffer the second most injuries among all other age groups.
Main Causes of Motorcycle Accidents in Virginia Beach
Many different causes exist for motorcycle crashes all over the nation. Most are the result of reckless driving.
Speeding
Speeding causes all kinds of auto accidents, but it can be especially troublesome for motorcyclists. High-speed collisions not only create catastrophic accidents, but the injuries sustained from them can be fatal.
Changing Lanes
Many motorcycle accident victims are struck while they or other motorists are changing lanes. Because a motorcycle is smaller than a car or truck, it can be difficult to see. That does not, however, remove the driver's responsibility to be aware of who and what is around them while driving.
Distracted Driving
When most people hear distracted driving, they think of using a smartphone behind the wheel, texting and driving, or checking social media. This is a form of distracted driving, but this type of negligence can also involve eating and drinking, checking your appearance in the car's vanity mirror, reading a book or newspaper, or even just playing with the stereo. If a driver does something that takes their attention off the road and a motorcycle accident occurs as a result, they can be held accountable.
Poor Road Conditions
Our nation's infrastructure is in a state of disrepair right now. Potholes, rough pavement, chemical spills, sand and gravel, and any number of other road obstacles can cause dangers to drivers. When behind the wheel, a driver has a responsibility to slow down and maintain control of their vehicle in accordance with the conditions of the road.
Weather
Many people do not realize that light rain can create some of the most dangerous driving conditions possible. Everyone knows the dangers of snow and ice. Extreme heat, however, can also cause roadways to become slick and tires to soften, making it difficult to control your car or motorcycle.
Rear-End Collisions
Many injury cases result from rear-end accidents. When a driver strikes another from behind, it is usually the rear driver held responsible. This is because motorists are expected to leave plenty of room in front of them so they have time to react when a sudden obstacle like a brake-slamming vehicle appears.
Common Motorcycle Accident Injuries in Virginia Beach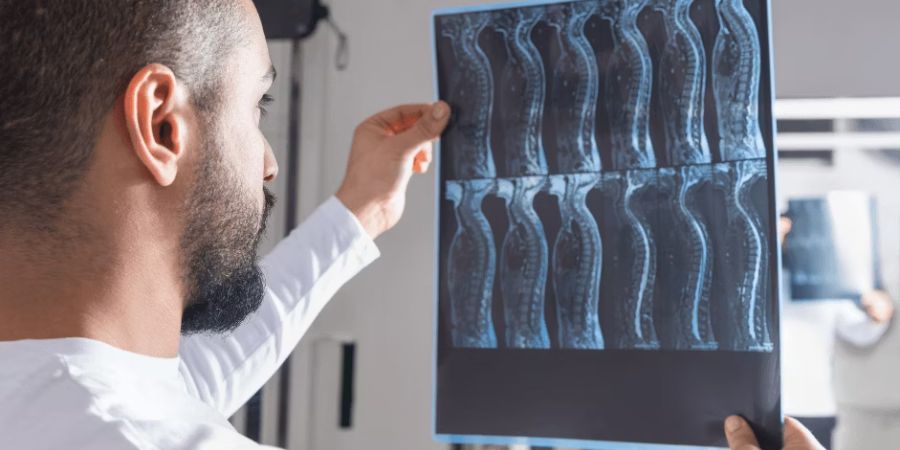 As experienced personal injury attorneys with motorcycle accidents as one of our many practice areas, we see a wide variety of motorcycle injury claims. Every case is unique, but certain types of severe injuries tend to crop up more than others.
Traumatic Brain Injuries
Traumatic brain injuries can create a plethora of symptoms that are difficult to value and are sometimes referred to as invisible injuries. They can cause cognitive issues, loss of feeling and motion in limbs, paralysis, and even cardiovascular problems. Getting full compensation for these types of injuries often requires help from experienced Virginia Beach personal injury lawyers.
Road Rash
Road rash occurs when motorcyclists scrape their bodies against the pavement at a high speed. Medical professionals classify road rash into three categories:
First-degree: This involves minor scraping.
Second-degree: This involves the top layer of skin being broken.
Third-degree: This involves the second layer of skin being broken.
Spinal Cord Injuries
Your spinal cord is the region of your body through which every single signal to and from your brain travels. This means that harm to your spine can cause almost any injury imaginable, from paralysis and loss of limb function to heart and lung failure, phantom pains, loss of strength and motion, and others.
Fractured and Broken Bones
Most broken bones heal within weeks. Some cases, however, can take much longer to heal, and some broken bones never properly or completely heal, leaving you with a lifelong disability.
Amputations
One of the particularly gruesome kinds of injuries suffered during motorcycle accidents are amputations or the removal of a limb. Medical costs don't end with the initial treatment either, as victims often need prosthetics. A type of disfigurement known as degloving, or the removal of skin from a certain body part like the hand, may also lead to amputation to prevent further damage.
Hemorrhaging
Hemorrhaging is internal bleeding. If it is not caught and stopped immediately, it can result in death or toxicosis within the body. What makes this a serious injury is that often symptoms do not present right away. This is why it is important to get medical attention immediately after an accident, even if you do not feel hurt.
Paralysis
Many factors can lead to paralysis. It can be partial, such as the loss of the use of a single limb or member, or it can be total, leaving you without the use of your body below the neck. Sometimes, paralysis goes away; often, it is lifelong and devastating.
What Types of Damages Are Recoverable After a Motorcycle Accident in Virginia Beach?
A motorcycle accident claim can include many different types of damages, but they all fall into two broad categories: economic and non-economic damages.
Economic damages are those that are easy to value; your medical bills, for example, have a clear cost to them. Non-economic damages, also called pain and suffering, tend to be more subjective and can be more contentious to negotiate in a motorcycle accident settlement.
Pain and Suffering
Pain and suffering refers to all of the non-economic damages you suffer. It includes your physical pain, but it also includes things like loss of consortium, PTSD, emotional difficulties, loss of companionship and comfort, and even a lost ability to take pleasure in life. Attorneys and insurance providers all have different ways to value this part of a motorcycle accident claim, and valuing it sometimes forms the bulk of negotiations.
Medical Bills
Your medical expenses are a major part of your Virginia Beach motorcycle accident case. They cover doctor's visits, transportation to and from appointments, physical therapy, medications, surgery and diagnostic procedures, and even the cost of any in-home care you need.
Lost Wages
Lost wages is the money you cannot make from working due to your accident. It covers the money you have already lost from being out of work as well as your reduced earning capacity. Compensation in this area can even help you to recover the loss of potential retirement contributions.
Wrongful Death
Wrongful death means that while you were not a direct victim in the motorcycle accident injury claim, you did lose a loved one to someone else's negligence. In this case, you can be eligible for compensation for their medical bills, the pain and suffering you feel, the loss of financial support, and funeral and burial costs.
How Contributory Negligence Impacts Your Virginia Beach Motorcycle Accident Lawsuit
Virginia is a fault-based state for motor vehicle accidents. This means that motorcycle crashes here are treated like any other personal injury case, from medical malpractice to product liability or slip-and-fall injuries, in the sense that the party deemed negligent must pay for the damages to the injured party.
For a driver to be held responsible, they must have acted negligently, which means that they violated their duty of care toward other drivers, that their violation led to the accident, and that you were hurt in the accident.
Contributory negligence is one reason why you should always have a lawyer in your corner. In Virginia, if you are even one percent responsible for the accident, you can be barred from collecting any compensation whatsoever.
The insurance company will try to prove that you were partially at fault to avoid paying. Having an attorney in your corner can help you fight back and prove that you are a victim and do not hold responsibility for what happened.
How Long Does It Take to Settle a Motorcycle Accident Claim in Virginia Beach?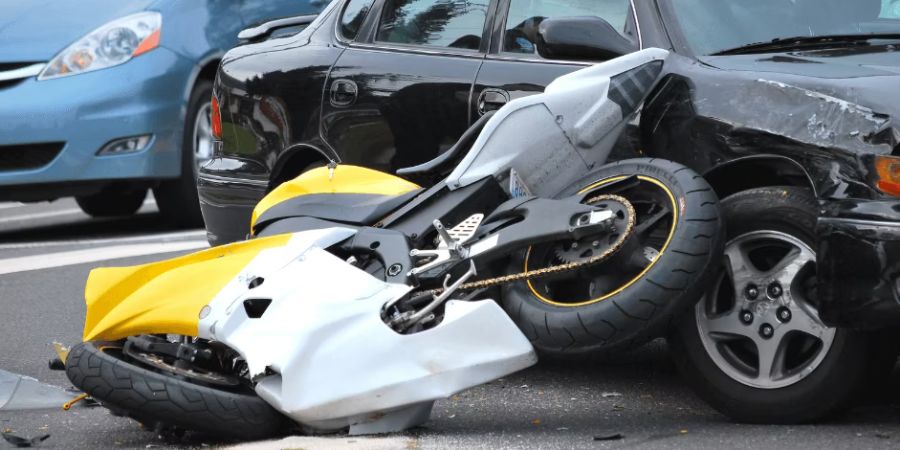 Every motorcycle accident is unique and different. It is impossible to say how long yours will take to settle. You can be assured, however, that the attorneys at Montagna Law will be by your side, fighting every step of the way for full compensation, and we will do our best to wrap things up quickly while protecting you.
What Are the Benefits of Hiring a Virginia Beach Motorcycle Accident Attorney?
When you hire a Virginia Beach motorcycle accident attorney, you'll have their deep knowledge by your side to see you through your case. This is especially important because there is an unfortunate perception about motorcyclists that can make jurors prejudiced. Motorcyclists are often mischaracterized as reckless, so having a lawyer involved in your case can help combat this misconception.
Montagna Law Will Fight Diligently for Your Compensation
Those who have suffered from motorcycle accidents need all the help they can get, which is why it is so important to have an experienced Virginia Beach personal injury lawyer by your side. At Montagna Law, our legal team is happy to offer years of experience to help with your fair compensation case so you can focus on recovery.
Our law firm has represented motorcycle accident victims all over Hampton Roads, from here at home in Virginia Beach to Chesapeake, Norfolk, Portsmouth, Newport News, Richmond, and Suffolk. Contact us at 757-622-8100 or through our contact form for a free case evaluation. Let us fight for you.