What is Estate Planning and Who Needs It?
Estate planning is a collection of legal documents encompassing various directives, wishes, and other plans you wish to make. This collection can include a will, trusts, power of attorney, and advanced medical directives, to name a few key documents. All mentally capable legal adults should do at least some level of estate planning.
Ideally, the time to start your estate planning is at the age of 18. Even if you have yet to build wealth or own many assets, there are other documents you should have in place if the unexpected happens. For example, if you are in an accident or suffer a medical emergency, someone may need to make healthcare decisions for you if you become incapacitated. If you are in your 30s or beyond, the time to start your estate planning is now.
Regardless of age, once you have established your initial estate planning documents, you should routinely update them, especially as you experience significant life changes. You should update your estate planning documents if you marry, divorce, or have children. If you have a child with special needs who cannot care for themselves, you will want to make a designation for them.
In any of these circumstances or other events, you will need to update your beneficiaries and make other appropriate changes. Speaking to a knowledgeable Norfolk estate attorney can provide the legal advice you need to feel assured that your last will and testament and your trusts are up-to-date.
What is a Will?
A will is a written document that outlines how an individual (referred to as the "testator") wishes to distribute their assets after their death, who they want to administer their will (the executor), and who receives guardianship of minor children.
Any individual who is over the age of 18 and is mentally competent can create a will. Legally, a person must draft their will with a sound mind and on their own accord. If a will is later determined to be created fraudulently, under duress, or if the person was under the influence of a substance, it can be declared invalid.
A last will and testament is not just about assets. People can outline their wishes, including what they will wear, how they will be displayed for viewing, and what music to play at their funeral. While it is not unheard of for people to have unusual requests, as long as these wishes are lawful, you can put them into a will.
What is a Trust?
A trust is a legal document that places your assets under third-party control. The creator of the trust, known as the grantor, sets up a trust and places assets into it. Once you create the trust and transfer assets, the designated trustee manages it. In Norfolk, it is common practice for individuals to name themselves as a trustee and then appoint a successor trustee to perform trust administration after their death.
One of the benefits of establishing a trust is to legally position the assets not to be subject to estate tax, reducing the tax liabilities for any inheritors. Trusts do not need to go through the same probate process as a will is required to do in Virginia, meaning heirs will receive their inheritances more quickly. Additionally, any assets placed in a trust are kept private, unlike probate, which is on public record.
How to Avoid Probate in Norfolk
Probate is a process by which a will goes through an approval process with the Virginia Circuit Court in your resident jurisdiction. How it works is once the will is probated, the executor can then distribute the assets you list in your will to beneficiaries as per your final wishes.
If a person dies without a will, this is known as dying intestate. If you die intestate, your estate will enter probate, and under Virginia code, the Circuit Court will determine how to distribute your assets. Aside from extensive court proceedings, probate often causes:
Significant conflict between potential inheritors
Emotional duress for grieving loved ones
Assets going to individuals you did not want to inherit during estate administration
Additionally, in Virginia, there is a specific order of how your assets are distributed after your executor pays out your funerary expenses, debts, and administration costs. First, assets go to the surviving spouse unless there are children. If there are children, the surviving spouse gets one-third of the assets, and the children each receive an equal portion of the remaining two-thirds.
If the decedent did not leave behind a spouse, the children and their descendants (the decedent's grandchildren) would receive the assets. Under circumstances where there is no spouse or children, the deceased's parents would inherit. Next would be siblings and their descendants. Lastly, if no surviving family members exist, Virginia statutes provide directives for further contingent beneficiaries.
Outlining the individuals you want to receive your assets or carry out other wishes is important. If a will goes into probate, this is stressful and may result in your family needing to hire a probate attorney or obtain other legal representation. The more you plan now, the better it will be to avoid potential legal issues later. Then you can rest comfortably knowing that your executor will carry out your wishes as you intended when the time comes.
How Do I Decide if I Need a Will or a Trust?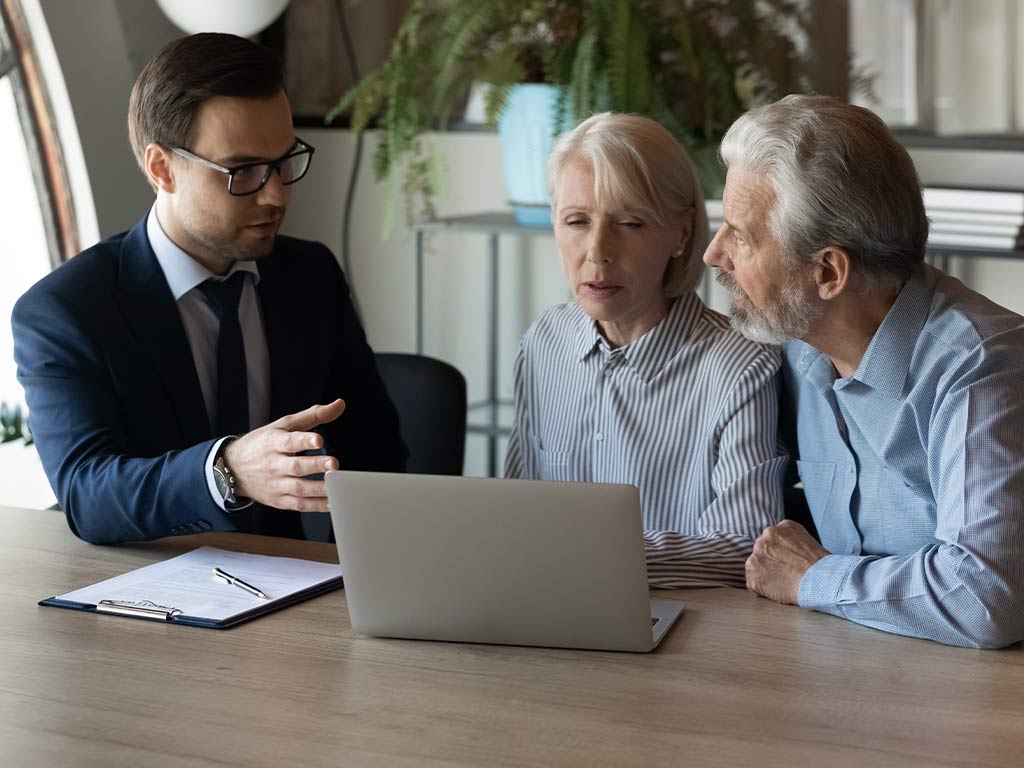 There is much to consider when deciding whether you need a will or a trust. To learn more about both wills and trusts, including living wills and living trusts, speak to an experienced Norfolk will and trust attorney who is knowledgeable about Virginia law.
Many people do not realize their assets, including cash and real estate, may not go to the intended family members or other individuals if they do not have a will. Working with an estate planning attorney can help you write a will and navigate the complexities of creating trusts.
Place Your Trust In Us
Making plans for beyond your time in this world is challenging to manage. Working with a compassionate and understanding trusts and estates attorney can help ease your burden. At the Montagna Law office, we pride ourselves on the personal care we put into every client relationship and strive to provide customized legal services to each client.
To learn more about wills, trusts, and other estate planning legal options, contact Montagna Law today by calling 757-622-8100 or filling out our online contact form. If you have another legal issue, our attorneys specialize in many other practice areas, including elder law, family law, personal injury, and workers' compensation.
*The consult fee is $50 for up to ½ hr phone consults and $100 for up to 1 hr in-person consults. These consult fees are then applied to the retainer if the client retains us within 30 days of the initial consult.
NORFOLK WILLS & TRUSTS: 757-622-8100
Hours of Operation: M-F 9:00 am – 5:00 pm
The Attorneys at Montagna Law Are Always Here For You
Our team of Virginia Beach personal injury lawyers has decades of combined experience representing victims of workplace accidents, car accidents, truck accidents, premises liability, wrongful death, social security disputes, and much more. We know what it takes to get you the compensation you deserve and we'll fight for your rights in and out of court.