What Qualifies as a Personal Injury Claim?
If you have suffered injuries because of someone else's intentional, illegal, or negligent acts, you may be able to assert a personal injury claim against them. You can recover economic damages, such as medical bills and lost wages, as well as damages for pain and suffering, emotional distress, and other losses. The Virginia personal injury attorneys at Montagna Law handle all types of personal injury cases, from fairly minor injuries to ​​serious injuries and wrongful death claims.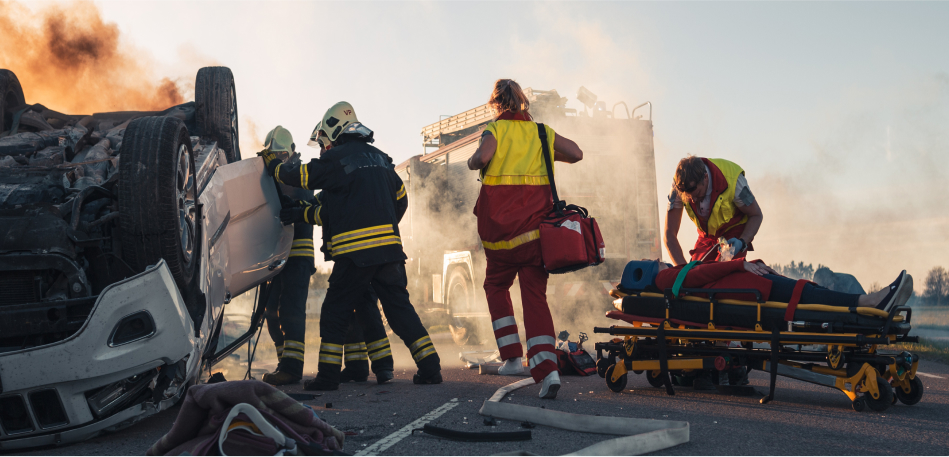 Motor Vehicle Accidents
We represent clients who have been injured in various types of auto accidents, including:
Car accidents
Motorcycle accidents
Truck accidents
Tractor-trailer accidents
Each type of motor vehicle accident can present different issues. Large trucks, for example, can do significant damage to other vehicles on the road and cause catastrophic injuries. Motorcycles present serious risks for riders, while still having the same rights to use the road as other vehicles. Our experienced attorneys can help with any of them.
Work-Related Injuries
Injuries sustained in the workplace can be physically devastating. We can help with claims against negligent employers and others who contributed to an unsafe workplace. We can also assist with workers' compensation claims.
Slip & Fall
Property owners have a legal duty to maintain reasonably safe premises. They must either repair any known hazards or warn people about them. They could be liable for damages if someone is injured because of a hazardous condition. A business could be liable if they do not clean up a spill and someone slips and is injured. Slip-and-falls can be very dangerous, sometimes leading to spinal cord damage and traumatic brain injuries.
Other Personal Injury Practice Areas
We have represented clients and recovered money for them in a variety of other types of personal injury claims, including:
Nursing home abuse and neglect
Defective products
Dog bites
Medical malpractice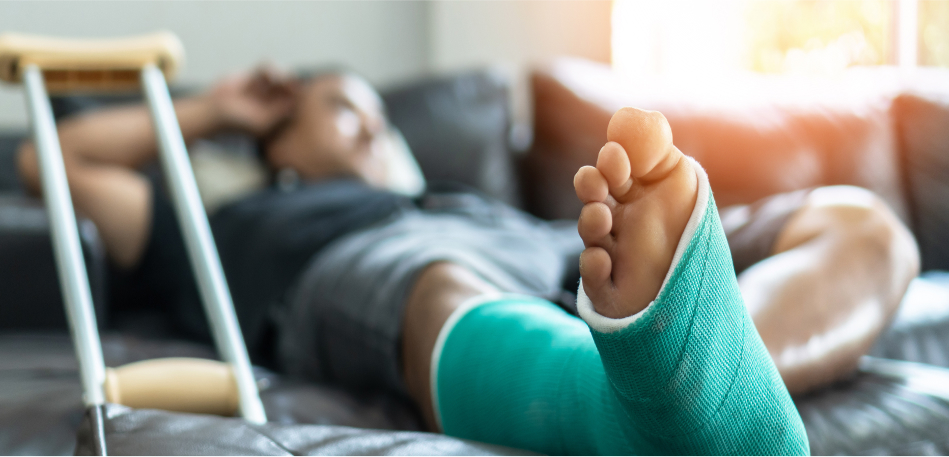 What Are the Different Types of Damages in a Virginia Personal Injury Case?
Under Virginia personal injury law, injury victims are entitled to recover several types of damages. You may recover compensation for direct losses, known as economic damages. You may also recover non-economic damages, which compensate you for the impact of your injuries on your quality of life. In cases that involve particularly egregious actions, you also may be able to recover punitive damages in limited amounts.
Economic Damages
Economic damages compensate you for losses that come directly out of your pocket. This may include:
Medical bills related to your injuries, including future medical expenses;
Lost wages, both in the past and in the future;
Costs of rehabilitation and other needs brought on by your injuries; and
In wrongful death cases, funeral and burial/cremation expenses.
You can establish the amount of economic damages by producing medical bills, wage statements, and other documents showing how much your injuries have cost you.
Loss of earnings capacity is another type of economic damage that you may be able to recover if your injuries are likely to be permanent and you cannot return to your previous job. It compensates you for the difference between what you were able to earn before the accident and what you can earn now. Establishing your loss of earning capacity requires documentation showing your income before and after the accident, along with documents or testimony from your doctor about how your injuries have affected your ability to work.
Non-Economic Damages
Personal injuries can have impacts that go far beyond your actual expenses and other financial losses. You can experience physical and emotional pain that lingers long after you have completed your medical treatment. Non-economic damages attempt to compensate you for the long-term effects of your injuries. They may include:
Pain and suffering
Inconvenience
Mental anguish and emotional distress
Disfigurement and scarring
Loss of enjoyment of life
The spouse of an injury victim may make a claim for loss of consortium in some cases. This compensates them for the loss of their loved one's affection and intimacy as a result of serious injuries.
Punitive Damages
Economic and non-economic damages are collectively known as "compensatory damages" because their purpose is to compensate you for the losses you suffered. Punitive damages seek to punish the person who was at fault for your injuries.
Virginia law allows a jury to award punitive damages to an injury victim when it finds that:
"[T]he defendant acted with malice toward the plaintiff"; or
Their "conduct was so willful or wanton as to show a conscious disregard for the rights of others."
A person who was driving while legally intoxicated is presumed to have met the "willful or wanton" standard. State law provides no other specific examples of actions that would meet either standard for punitive damages. Courts have spent a massive amount of time resolving disputes over whether defendants acted willfully, wantonly, or with malice.
If you and your personal injury lawyer were to convince a jury that a defendant met the punitive damages standard, state law would still have more to say on the issue. The law sets no upper limit on compensatory damages in most cases, but it caps punitive damages in all personal injury cases at $350,000.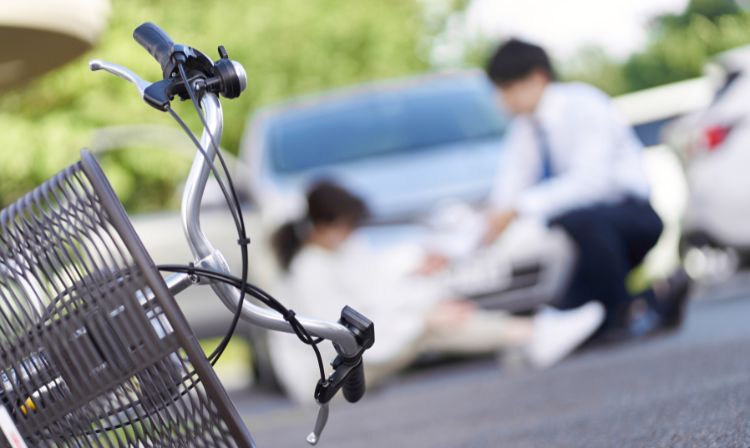 What Is the Difference Between a Common Law Claim and a Statutory Claim?
Personal injury laws in Virginia have two main sources:
Statutory law: Lawmakers, such as the Virginia General Assembly or the U.S. Congress, enact laws that affect personal injury claims.
Common law: Courts issue rulings based on longstanding legal precedents. They may adapt or modify these precedents with new rulings.
An injury victim may draw on both types of law when asserting a claim for damages.
Many aspects of personal injury law are based on common law principles that originated in England hundreds of years ago. They made their way to the English colony of Virginia. With some changes over the centuries, they are now part of the law of the Commonwealth of Virginia.
The standard for determining whether a defendant was negligent, and therefore financially responsible for the plaintiff's injuries, is based on common law principles. To prove that a defendant was legally negligent, a plaintiff must demonstrate all four of the following elements:
The defendant owed a duty of care, either to the plaintiff individually or to the general public. Drivers, for example, have a statutory duty to obey traffic laws. Property owners have a common-law duty to make their premises reasonably safe for visitors, such as by warning about slippery floors.
The defendant breached this duty. Perhaps they ran a red light and struck the plaintiff's vehicle.
The defendant's breach caused the plaintiff's injuries. In a slip-and-fall case, the plaintiff would have to prove that the defendant's failure to fix a hazardous condition led directly to their fall.
The plaintiff suffered damages because of their injuries, such as medical expenses and lost wages.
Other parts of a typical personal injury claim come from statutory law. Lawmakers have enacted laws that define when and how people may bring legal claims for injuries, and that affect other aspects of personal injury law. Statutory law establishes a deadline for bringing a personal injury lawsuit, known as the statute of limitations.
The law of punitive damages, discussed above, offers an example of how the two types of law work together. Statutory law tells courts that they may award punitive damages in cases involving "malice" or sufficiently "willful or wanton" conduct. It also sets a cap on the amount of damages in a case.
Aside from the example of someone driving under the influence, statutory law provides no guidance on what kind of conduct meets the standard for punitive damages. The courts fill in gaps left by lawmakers. Rulings from the Supreme Court of Virginia have provided guidelines for when punitive damages may be appropriate in a case. These rulings create precedents that are binding on other Virginia courts.
What is Contributory Negligence in a Virginia Personal Injury Case?
Sometimes, multiple people bear fault for an accident to different degrees. One driver might have run a red light while another was speeding when they collided with one another. Juries may have to determine how much each person was at fault. If a plaintiff was partly at fault in an accident, it can affect how much they can recover. Virginia is one of only four states left in the U.S. that uses a very strict rule known as "contributory negligence."
Virginia's contributory negligence rule states that a plaintiff cannot recover any damages at all if they shared any fault for the accident. Even if a jury found that the defendant was 99% at fault, and the plaintiff was only 1% at fault, the contributory negligence rule would prevent the plaintiff from recovering damages.
Many other states use a system known as comparative negligence, which allows a plaintiff who was partially at fault to recover damages as long as their share of fault was less than half. Using the example above of the plaintiff who was 1% at fault for their accident, while contributory negligence would bar them from any recovery, comparative negligence would reduce their damage award by their percentage of fault. If the plaintiff had $100,000 in damages and was 1% at fault, they would receive an award of $99,000. If they were 25% at fault, they would receive $75,000. If they were 51% at fault, their award would be zero.
Insurance companies have a strong motivation to try to place some blame on injury victims. If they can show that someone making an insurance claim was even a tiny bit responsible for the accident, they will not have to pay anything. A Virginia personal injury lawyer's help is essential in order to avoid this. Attorneys with experience in this area of law know what to expect from insurers, and they know how to avoid falling into traps that they may set for claimants.
What Is the Statute of Limitations for a Personal Injury Suit in Virginia?
Virginia's statute of limitations in personal injury cases is two years. You must file a lawsuit against the at-fault party on or before the second anniversary of the date of the accident. If you miss this deadline but try to file suit anyway, the court will dismiss the lawsuit, and the insurance company will have no incentive to negotiate with you.
Filing a lawsuit usually only occurs after an unsuccessful insurance claim. If you and your attorney do not get an acceptable settlement offer from the at-fault party's insurer, a lawsuit is the next step. You should start the insurance claim process as soon as possible after the accident so that you do not find yourself racing against the statute of limitations clock.
How Long Does a Personal Injury Case Take to Resolve in Virginia?
It is almost impossible to offer a general answer to this question since it depends on so many factors that can vary widely from one case to another. Important factors may include:
Your medical expenses
The amount of documentation available
Your ongoing needs for medical care and rehabilitation
Whether you and your attorney can reach an agreed settlement with the insurance company
If the case proceeds to a lawsuit, whether you settle the case or go to trial.
Recovering from your injuries is the top priority at the beginning of a personal injury case. You need to make some progress in your medical care before a picture of your total medical expenses begins to emerge. You also need to determine, with your doctor's help, how long you could be unable to work. It could take at least a few months to gather all of the information and documents that you need to make an insurance claim.
After you submit the claim, the insurance company will need time to evaluate it. This process could take another six to eight weeks before an adjuster is ready to talk about a possible settlement offer. The more complicated your case is, such as if you have serious injuries that will require long-term care, the longer it could take the insurance company to complete its review.
You can begin the process of negotiating once you have a settlement offer. If you accept an offer from the insurance company, you could have money in your hand in a matter of two weeks. If you cannot come to an agreement, you may have to file a lawsuit, which can add much more time to the case.
Once you file a lawsuit, several processes begin. The defendant must file an answer, and there is a period of time when the parties can file motions and request information and evidence from each other. Several months may pass before the attorneys can even discuss settling or going to trial.
Very few personal injury claims turn into lawsuits, with most settling before reaching that point. Very few lawsuits ever go to trial, also because most of them settle. Taking a case to trial requires finding time in a court's crowded schedule. It can take a year just to get a court date. Keep these timelines in mind when considering a settlement offer.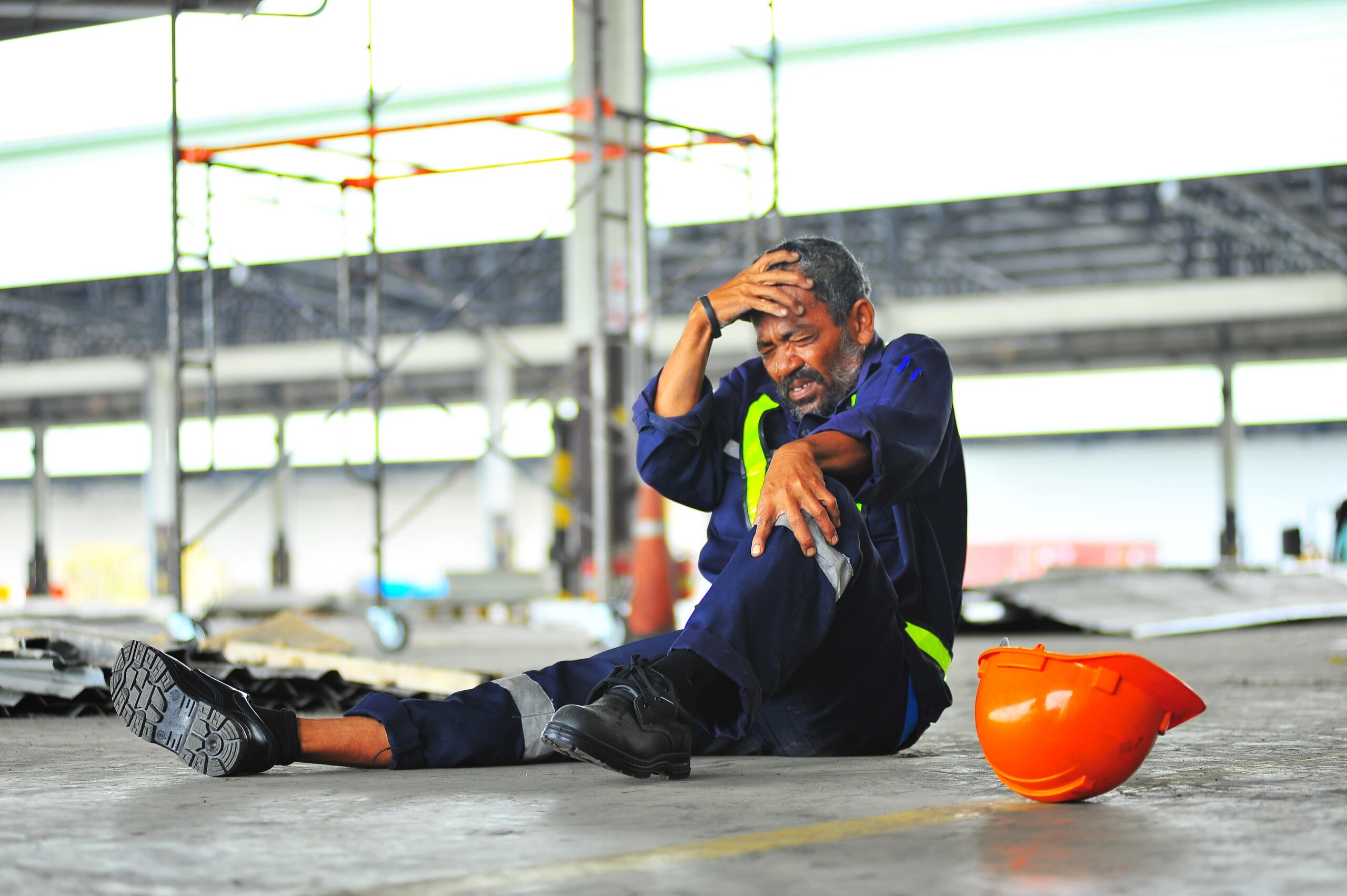 Why Choose Montagna Law?
Get The Maximum Compensation
Montagna Law is a leading personal injury law firm in Virginia with an extensive track record of helping clients recover the maximum compensation for their personal injury cases. We have won big for our clients. Let us do the same for you.
Our Virginia personal injury lawyers have decades of experience fighting insurance companies in and out of court. We know the intricacies of personal injury law and the tricks insurance companies use to avoid paying for damages. We have successfully represented thousands of clients, and we can fight for you too. We will handle the complex legalities of your case and get you the compensation you deserve.
Dedicated, Determined & Caring Attorneys
We help people who have suffered injuries caused by the negligence of others. These injuries can be devastating to you and your family. They can impact your quality of life, your physical and emotional health, and your ability to make a living for years to come.
Many accidents cause severe and often catastrophic injuries that require years of intensive physical and psychological therapy, long-term care, and medical treatment. Even a minor impact can have major, long-lasting health implications.
This is why the attorneys at Montagna Law are so passionate about personal injury cases. If you have been injured due to the negligence of others, you deserve to be compensated to the fullest extent of the law.
One-on-One Personal Attention
Each of our clients receives personalized, one-on-one attention. We take the time to get to know you and your situation and offer a fresh and individualized approach. You will have direct contact with and access to the personal injury lawyer working on your case.
Experienced Personal Injury Lawyers In Virginia
When it comes to choosing the right personal injury law firm in Virginia for your case, experience matters. We have over 50 years of experience working with all types of personal injury cases. At Montagna Law, our personal injury lawyers know the law, we know how to get the best outcomes possible for you, and we know how to win personal injury cases.
Highly Rated By Our Clients
We know that choosing a personal injury law firm can be stressful. We strive to create a positive experience for our clients in every way, from the first time you call us until your case is closed. We go to great lengths to provide exceptional service. Your satisfaction is our top priority at Montagna Law, and you will feel that every step of the way.
Free Consultation & No Fee for PI, Work Comp, and SSDI Cases Unless We Win
We offer free, no-obligation consultations, and we work on a contingency fee basis. You do not pay us a dime unless we reach a settlement or win a judgment in your favor. Our fees come from the money that we recover for you.
Settlements and Victories
We have recovered millions of dollars for thousands of clients. Our extensive experience and our philosophy of keeping the client's best interests first are the keys to our success. We never back down from a fight, and we will not stop fighting until we recover every possible dollar for you. Here are some of the settlements we have won:
Auto accident: $995,000
Truck accident: $900,000
Premises liability: $1,000,000
Injured and Need Assistance Getting Compensation?
To request a free consultation, call (757) 622-8100 or complete the online contact form to speak with an experienced personal injury lawyer at Montagna Law today.
Hit-and-runs
Head-on collisions
Drunk driving accidents
Distracted driving accidents
Failure to yield
Rollover accidents
Rear-end collisions
Left-turn accidents
Parking lot accidents
Highway accidents
Icy road accidents
Lyft/Uber/Rideshare accidents
School bus accidents
Our personal injury attorneys in Virginia apply our same compassionate approach and extensive legal knowledge to each and every case we handle. This approach guarantees that our client gets the maximum chance of obtaining a settlement or verdict to recover financially and physically after their major auto accident.