Do you and your spouse feel caught in a constant loop of feeling unhappy with your marriage but also not wanting to take action to end it? Whether you're concerned about the money a divorce will cost you, the time it will take, you're avoiding divorce for religious reasons, or you just aren't ready to take such a big and permanent step, legal separation may be the right choice for you.
A legal separation allows couples to take a step back from their marriage and give themselves some breathing room to work through issues that have surfaced without ending the marriage entirely. Montagna Law can help you discover the many benefits of legal separation. With our long history as mediators fighting for a plethora of family law issues, we can take a comprehensive approach to your separation, helping you and your spouse to find the best path for you.
Separation in Virginia
In Virginia, couples are required to be separated for at least six months in order to pursue a divorce. Separation in Virginia is really quite simple: once couples start sleeping separately with the intent of a permanent separation, they are considered "legally" separated.
In order to then pursue a divorce based on separation, the couple will need to have been separated for six months and have a written agreement if they have no minor children, or will need to have been separated for one year if they have minor children.
Oftentimes, parties are not able to afford to move into separate residences right away. If they have a lease obligation or a joint mortgage, this can make it difficult to attain separate households. Because of this, a portion of the separation may be spent living under the same roof. However, this makes it necessary to state your clear intent to remain separated from your spouse which looks like splitting up your finances, not going to events together, and making separate purchases.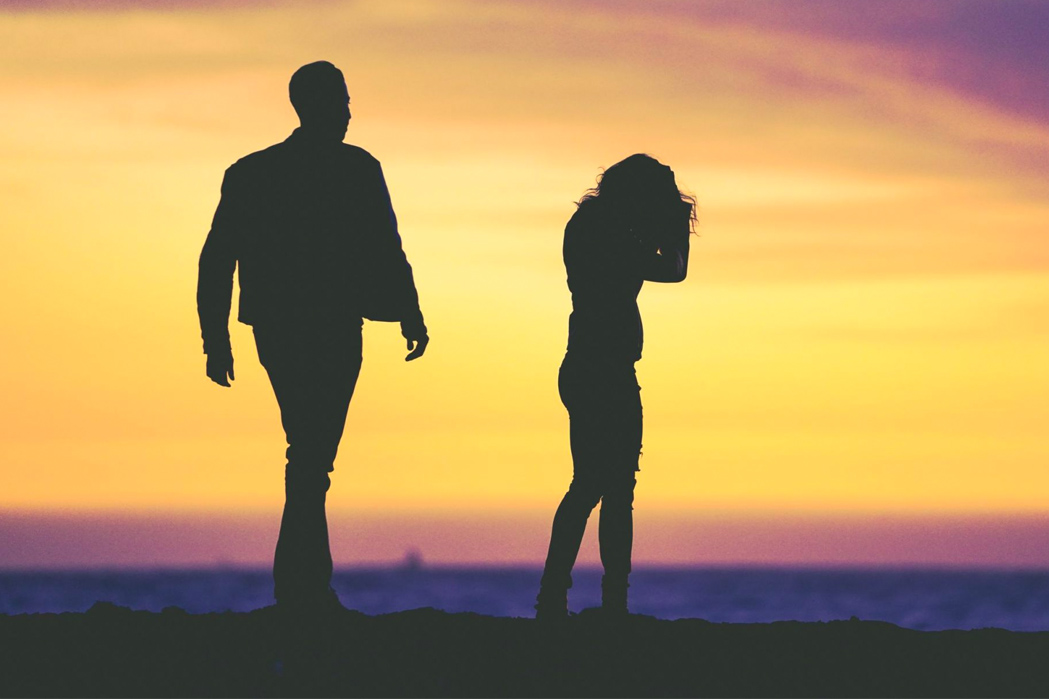 Reasons to Consider Legal Separation
Many people believe that some sort of significant conflict must occur in order to file for divorce. Those that believe this may not be aware of legal separation and that this may be a better upfront option. Following are some of the main reasons people choose to file for legal separation instead of divorce.
Financial loss: It's no secret that divorce can be financially draining. In addition to those upfront costs, a married couple will likely lose the insurance benefits that they gained by being married. Health insurance plans for married couples, for example, usually involve better coverage at a better price, especially when provided through an employer. Legal separation allows the couple to keep those benefits while divorce does not.
Religious reasons: It is not uncommon for couples to choose legal separation if they are against divorce due to religious beliefs. A legal separation functions much like a divorce without officially ending a marriage.
Holding out hope for reconciliation: Another common reason that legal separation may be a better option is the uncertainty that the marriage is officially over and broken beyond repair. If there is any hope of reconciliation, then legal separation may be a more suitable option.
Negotiating a Separation Agreement
No matter the reason you've chosen to legally separate from your spouse, it begins by drafting a separation agreement. Allow Montagna Law to guide you through this process. We are expert mediators and we will work hard to ensure all parties involved are satisfied with the final agreement while also avoiding conflicts and arguments.
Similarly to a divorce, a separation agreement requires you to make decisions on topics like spousal support, child support, shared parenting, living arrangements, etc. In a legal setting, you and your spouse can work through these decisions with the help of one of our attorneys. This is the time to ensure that the terms meet your specific needs and to work together with your spouse to come to an agreement that suits all parties.
To speak to a Virginia Separation Law attorney, reach us through our contact page or call 757-622-6851.
*Samantha Bull charges a $50 consultation fee for 30-minute phone call meetings or a $100 consultation fee for a one-hour in-person meeting. If the client chooses to retain her, the consultation fee will be applied to the retainer.