What Constitutes Medical Malpractice in Virginia?
Doctors, surgeons, nurses, and other healthcare professionals must abide by certain standards of care for their patients. Medical malpractice occurs when a healthcare professional in any capacity neglects to deliver adequate treatment, fails to take appropriate action (or does not take action), or provides substandard treatment to a patient. As a result, the patient sustains further injury or sickness due to their provider's direct actions, inactions, or decisions.
Medical malpractice can occur at any time of treatment, from your initial diagnosis to throughout treatment to aftercare. Medical negligence can occur at any point throughout your routine health management. To constitute medical malpractice, a claim must meet specific criteria demonstrating substandard medical care. A knowledgeable and experienced Virginia medical malpractice attorney can examine your situation and determine if you have a case.
What Kind of Injuries Can Someone Sue for Medical Malpractice in Virginia?
Injury victims often endure additional suffering due to errors made by doctors, clinicians, and other medical personnel. Numerous types of medical malpractice injuries resulting from these mistakes can be the basis for a medical malpractice lawsuit, including:
Birth injuries like cerebral palsy and brain injury
Misdiagnosis of illness
Failure to diagnose illness or injury
Delayed diagnosis of a medical condition
Anesthesia errors
Surgical errors (including performing the wrong surgery)
Wrong dosage of medication
Prescribing incorrect medication
Emergency room errors
Misread X-rays, CT scans, MRIs, or other diagnostic reports
Misinterpreted laboratory test results
Early discharge from treatment
Poor or no follow-up or aftercare
Another basis for a medical malpractice suit is ignoring a patient's medical history or failing to order specific tests that may be warranted. This is not a comprehensive list of potential medical negligence examples, but it provides a good idea of the types of events that go wrong for patients.
Can I Sue For Medical Malpractice for a Misdiagnosis?
Misdiagnosis is one of the top reasons people pursue medical malpractice lawsuits. A recent report by Johns Hopkins and the Risk Management Foundation of the Harvard Medical Institutions focuses on misdiagnoses (courtesy U.S. News). Researchers examined 15 diseases and concluded more than 370,000 American patients died and almost 425,000 suffered a permanent disability due to misdiagnoses.
Common Misdiagnoses
There are countless injuries or illnesses that a care provider could potentially misdiagnose. This is by far not a fully inclusive list, but here are a few of the most commonly misdiagnosed conditions.
Heart disease
Cancer
Stroke
Yeast infections
Neck injuries
Sadly, when these and other conditions are not correctly identified, the results can be disastrous for a patient and their loved ones, especially when too much time passes and obtaining the correct treatment will not help since a disease or injury has progressed while receiving incorrect treatment.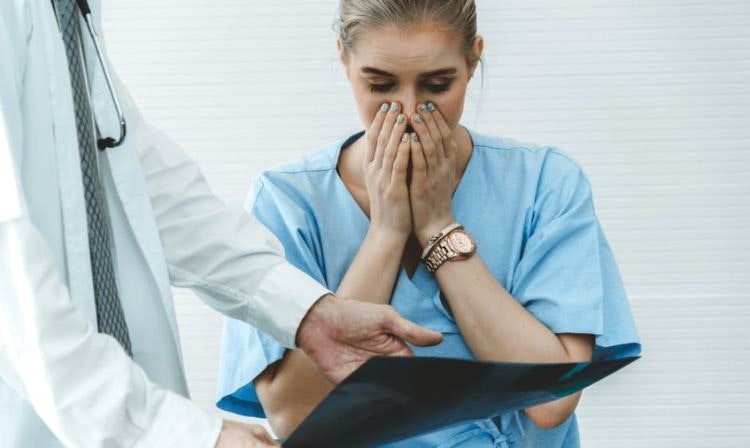 What is the Statute of Limitations on Medical Malpractice in Virginia?
The Commonwealth of Virginia places a two-year statute of limitations on claims against healthcare providers for alleged medical malpractice or negligence of care. This is outlined under the Code of Virginia Section 8.01-243. The two-year period of time begins on the date the medical error occurred.
Virginia does allow some exceptions to this rule regarding medical malpractice. If you are still under treatment for your injury, a Virginia court will extend your deadline until treatment is finished. Other circumstances you will have additional time to file include:
You did not discover the negligence because your healthcare provider concealed, misrepresented, or otherwise fraudulently presented details associated with your healthcare or medical records.
Your surgeon left a foreign object in your body; in this case, you will have one year to file a claim from when the discovery was made or reasonably should have been found.
If the medical negligence stems from cancer or a malignant tumor misdiagnosis, you have one year from the date of your diagnosis to file.
The patient was a child at the time the medical malpractice occurred.
Virginia also has other special circumstances in its medical malpractice law, such as the statute of repose, which might impact your right to file beyond 10 years. Your medical malpractice lawyer can examine all of the details of your case. You do not want to miss your deadline inadvertently, so speaking with an attorney well-versed in Virginia's personal injury laws is imperative.
How Much Can You Sue for Medical Malpractice in Virginia?
In Virginia, you can pursue several types of damages for medical malpractice cases, including economic, non-economic, and punitive damages.
Economic Damages
Economic damages are expenses you have incurred as a direct result of the injuries you suffered, such as medical bills (including future medical treatment expenses), lost wages, medications, therapies, surgeries, loss of future wages, and other expenses. Essentially, economic damages are any calculable money you have paid out that are directly associated with your injuries.
Non-Economic Damages
These damages are related to injuries you have suffered that do not have a price tag but still constitute a loss. This includes pain and suffering, emotional anguish, grief, loss of quality of life, disfigurement, and loss of companionship, to name just a few.
Punitive Damages
Punitive damages are a potential kind of compensation you may be eligible to receive, but it is rare for a court to award. The purpose of punitive damages is to punish the guilty individual and send a message to others that this could happen to them if they neglect their duty of care. A medical professional must have done something very egregious or highly negligent to warrant this type of award in Virginia.
It is important to know that the Commonwealth does impose maximum caps on these claims. In 2023, victims of medical malpractice can receive up to $2.5 million in total damages. Every year, this cap increases by $50,000, and by 2031 will be capped at $3 million. Punitive damages are capped at $350,000 in Virginia.
The Four Things That Must Be Proven in a Medical Malpractice Case in Virginia
To qualify as a medical malpractice case in Virginia, the misdiagnosis needs to have caused injury. You will need to meet the following four elements.
Establish you had a clear patient-doctor relationship.
Demonstrate the medical provider did not abide by an established level of care.
Show your healthcare provider breached an expected level of care.
Prove you suffered injury or harm caused by a provider's breach of duty.
Working with experienced medical malpractice lawyers in Virginia can help build your case so it meets all criteria set forth by the Commonwealth.
How Long Does Medical Malpractice Lawsuit Take in Virginia?
While there is no set frame of time that victims of medical malpractice will see completion of their legal action, on average, it takes roughly two to three years. Some cases will progress quickly, while others might take several years if the situation is contentious or complex. Cases that settle out of court tend to be resolved sooner than those that go to trial.
How Can I Learn If My Doctor Has a History of Medical Malpractice in Virginia?
When you pursue medical care, you want a respected doctor you can trust. Fortunately, the Virginia Board of Medicine has a website to search for medical malpractice history by doctor name. The search is free, and anyone can use it. Information you can glean from the database includes whether a doctor has been disciplined or if they have settled medical malpractice cases in the last ten years.
People can also file complaints against specific types of healthcare providers. The Virginia Board of Medicine will review each complaint and decide if it is credible. If the complaint is found credible, action will be taken. To search for a physician, visit the Board of Medicine's website.
How to Find a Virginia Medical Malpractice Attorney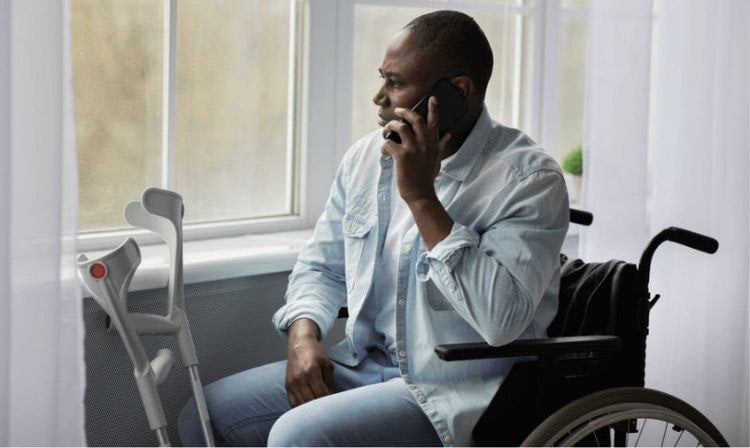 Many law offices throughout Virginia advertise services regarding medical malpractice lawsuits. As you seek a personal injury lawyer for your case, you want to be sure they can offer you the experience and service you need to file a successful case.
When searching for a medical malpractice attorney, you should seek a communicative, empathetic firm with experience with medical malpractice cases. Look for past results, testimonials, and positive past reviews. Medical malpractice can be devastating for its victims, and a skilled attorney will work to alleviate the stress and pain of seeking compensation. If you believe you or a family member is a victim of medical malpractice in Virginia, contact Montagna Law right away to schedule a free consultation and case review.
Testimonials
Because our firm works so diligently to provide the care injured individuals need, our past clients consistently praise our services.
"Montagna Law are wonderful attorneys. I was diagnosed with stage 4 lung cancer and they assisted me from day one when I contacted them. I highly recommend their services! Thanks guys and gals for your services!" -Kevin B.
"If you're looking for someone who's professional, attentive, serious, caring, and negotiable, then Mr. Anthony Montagna is who you need." -Tiara S.
Giving Your Case the Care It Deserves
Suffering the devastating consequences of negligence by a medical provider you trusted is a traumatic experience. The caring and compassionate medical malpractice claims attorneys at Montagna Law understand what you and your family members are going through. We want to help.
If you suffered injury or the wrongful death of a loved one due to medical malpractice, contact Montagna Law today at 877-622-8100 to schedule a free case evaluation. Or, if you prefer, fill out our online contact form, and a member of our legal team will get back to you promptly.
Montagna Law medical malpractice lawyers in Virginia have extensive experience in all personal injury practice areas. You do not have to suffer alone. We will stand with you every step of the way and advocate for your best interests. We proudly serve the entire Hampton Roads area, including Virginia Beach, Norfolk, Chesapeake, Portsmouth, and Suffolk.