According to a 2023 poll by Vitas Healthcare, over half of all Americans know the kind of care they want to receive at the end of their life, but fewer than one in four Americans formally declare these wishes. Talking about death and end-of-life care is uncomfortable for most people. Nobody wants to think about not being around anymore, and determining which procedures should be undertaken and which should not when you become incapacitated is stressful at best.
If you want to maintain control over your medical care after you are incapacitated, you should consider creating a living will with the help of an attorney. A living will protects you and your family and helps avoid nasty fights while ensuring your wishes are observed when the time comes. Learn what a living will is, what it includes, and why you should create one with the help of the knowledgeable Virginia Beach estate planning attorneys at Montagna Law.
What is a Living Will?
A living will is also known as an advanced medical directive. This legal document outlines your medical decisions if you ever become incapacitated and cannot communicate these decisions yourself. It only becomes active if you become incapacitated and cannot tell anyone how you want your treatment to proceed.
In legal terms, "incapacitated' means that you are in a terminal condition and unable to communicate your desires or are in a persistent vegetative state. Your living will does not activate if you are temporarily incapacitated, such as being knocked out or in a short-term coma. In addition, you can revoke your living will at any time if you change your mind about what it says.
Why is a Living Will Important?
Living wills are a way to ensure that your medical decisions remain in your hands and are honored even if you are incapacitated. A living will gives you control over your care and any organ or tissue donations should you become unable to speak for yourself. Just as significantly, living wills can avert disputes between loved ones over how to handle your care. They can prevent argumentative court proceedings over guardianship, where your loved ones fight over who has the right to make medical decisions for you.
What is the Difference Between a Living Will and a Medical Power of Attorney?
A medical power of attorney is the person you choose to make your medical decisions if you become incapacitated. This enables an individual to make any decisions regarding your healthcare on your behalf when you cannot communicate your desires yourself.
Many people create both a living will and a medical power of attorney. This can be helpful if something happens that is not covered by the living will or if you are in a temporarily incapacitated state and someone needs to decide on how to treat you. Your medical power of attorney can sign off on the doctor's ability to engage in treatment to help get you well again.
Requirements to Make a Living Will in Virginia Beach
You must be at least 18 years old and of sound mind to create a living will in Virginia. You must also sign the document in the presence of two witnesses. If you are in the hospital, your doctors and nurses can serve as witnesses. If you are terminally ill, an oral living will can be made. In this case, you must deliver the oral living will to your doctor with two witnesses present.
In Virginia, living wills do not legally have to be notarized, but it can be a good idea. Notarization can make it much more difficult for someone to challenge the document later.
What is Included in a Living Will?
A living will can include provisions for a wide range of medical decisions. It is commonly used to state the conditions under which you do not want to be kept alive under artificial means, but many other reasons for creating one exist. These include:
Resuscitation and Do Not Resuscitate (DNR) orders

Palliative care and pain management

Hiring and firing doctors or

healthcare

professionals

Delivery of hydration and nutrition (if you do not want a feeding tube, for example)

Mechanical ventilation

Life-prolonging procedures

Anatomical donations
Common Misconceptions about Living Wills
A Living Will is the Same as a Last Will and Testament
Perhaps the biggest misconception is that a living will is not a will. People often confuse it with a last will and testament. A last will and testament determines how you want your assets divided, helps you to provide care for minor children and beneficiaries, the disposition of any real estate you leave behind, and ensures your other last wishes are observed.
Most clients do not realize that the living will controls the types of medical treatment they do or do not wish to receive, and nothing more. Even when clients know that a living will is not the same as a last will and testament, they often think it only controls whether they will be disconnected from life support if there is no hope of recovery. A living will helps communicate both your end-of-life decisions and healthcare-related life decisions when you cannot.
We also find that clients are usually surprised to learn that the living will controls all healthcare decisions like pain management, hiring and firing doctors, choosing medical facilities, and making anatomical gifts. It does not, however, describe who inherits your real estate, who will raise your minor children, or other aspects of a traditional last will and testament. Another little-known part of living wills is that they can control which specific treatments you can receive based on moral, religious, ethical, or other beliefs.
If you are unsure whether you need a living will, a last will, or both, a qualified and experienced Virginia Beach estate planning attorney can help you make the right decisions. The right attorney can guide you through the entire process and ensure your end-of-life needs are met and your wishes followed.
My Loved Ones Know My End-of-Life Plan
You may have expressed your wishes orally and unambiguously to your loved ones. However, that does not mean they will listen. A legal document helps save your family from potential fights regarding your care, which can tear families apart. It communicates your wishes to your family and medical providers when you cannot.
I Am Too Young to Need One
You are never too young to ensure your medical wishes are met. Tragic accidents happen to everyone, all the time, every day. Nobody goes out in the morning thinking this might be their last day, but it can happen. You do not need to be elderly or ill to prepare for the future. If you are at least 18 and of sound mind, you should consider making a living will to communicate your wishes and protect your family in case the worst happens.
Living Wills Are for People Who Don't Want Life-Prolonging Treatment
Certainly, living wills can be used to opt out of life-prolonging treatment, but this is not their only purpose. The living will outlines your wishes for care. You choose the extent of that care. In fact, a living will can even say that you do want specific procedures to be used.
Many people do not realize that a living will can save a life as much as it can be used to end one. If you wish to have life-prolonging procedures applied when you become incapacitated, you can use a living will to state this. A living will is nothing more than a legal document that states how you wish healthcare decisions to proceed when you cannot make these decisions yourself.
Why Should I Hire a Virginia Beach Living Will Attorney?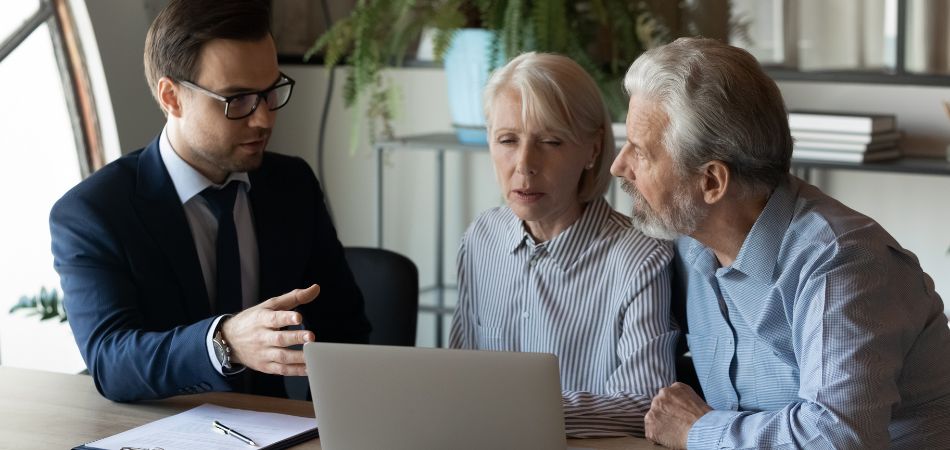 A knowledgeable and experienced estate planning attorney is well-versed in creating living wills, which are also called advanced medical directives. A good law office knows the importance and scope of these documents and understands what to include. They also understand how to ensure that your directions abide by Virginia state law to avoid legal issues. Once a client learns how expansive a living will is, they often need some time to go through the checklist provided by our law firm to decide what they do and do not wish to include.
Our crucial piece of advice is while it is never too early to create a living will, it is also not something you need to rush through. Take your time and carefully consider every option. Do not jump to any decisions. Your attorney can provide legal advice and guidance throughout the process, explain complex concepts, and work with you on this critical part of your estate plan. Remember, your living will is supposed to protect you and your family. The right living will attorney can help you to ensure that it does precisely that.
Protect Your Healthcare Wishes
The estate planning lawyers at Montagna Law are here to help you protect your healthcare wishes. Our law firm is well-versed in many practice areas of estate planning and family law, including probate, revocable and irrevocable trusts, elder and nursing home care, and more. We will help you ensure that your family members know your desires and that your healthcare directives are observed should you become incapacitated.
We build trusting and lasting client relationships and have represented people from the entire Hampton Roads region of Virginia, including Virginia Beach, Norfolk, Chesapeake, Portsmouth, and Newport News. If you would like help with any aspect of estate planning, including a living will to protect your healthcare wishes, contact us at 757-622-8100 or use our online contact form to schedule a consultation with a member of our team today.
No matter what life throws at you, we can help you solve your legal problems.