What is Disability?
Whether you have sustained injuries in an accident or due to military service, you may be diagnosed with a disability that is eligible for benefits.
The official definition of disability by the Social Security Administration (SSA) is that an individual is unable to participate and engage in "substantial gainful activity" as the result of a medical condition that has lasted for a continuous 12 months or is expected to last at least that long or lead to death.
Some of the included conditions covered in this definition are disorders in the following:
Musculoskeletal
Respiratory
Endocrine
Neurological
Mental
Immune System
Cardiovascular
Digestive System
What Disability Benefits are Available through Social Security in Norfolk, Virginia?
Through Social Security, you may qualify for different disability benefits depending upon your particular circumstances, whether an impairment exists due to an accident and resulting personal injury or through your military service. The two main types in Norfolk, Virginia include SSI and SSDI.
SSI
Supplemental Security Income is a benefit that provides basic financial assistance for any-age individuals with disabilities and also older adults when they cannot perform work due to a particular medical condition. These benefits include a monthly check and free ongoing health insurance (Medicaid). Qualifying for SSI benefits will depend on your disability and age and also on the determination of income level and certain accumulated resources.
SSDI
Social Security Disability Insurance (SSDI) is beneficial for those with a determined disability and a qualifying employment history. Those eligible for SSDI will receive a monthly check and free Medicare health insurance. The amount you will receive in an SSDI determination will depend on the number of work credits already earned.
In addition to SSI and SSDI benefits, surviving spouses can also obtain certain benefits, the amount being based on age and the earnings of the deceased. For instance, for surviving spouses who have already reached retirement age and beyond, SSDI benefits may be 100% of the decedent's benefit amount. For a surviving spouse at age 60 up through the age of retirement, benefits can range between 71.5 percent to 99 percent of the decedent's basic amount.
For questions and eligibility for any of these benefits, consult with legal professionals as soon as possible. Schedule a free consultation with Montagna Law to learn more about your legal options.
Do I Qualify for Norfolk Social Security Disability Insurance Benefits?
To qualify for Norfolk Social Security disability benefits, you must meet two definitive requirements. The first requirement for SSDI is that you were employed in positions covered by Social Security. The second is that you experience a medical condition meeting the definition of disability, as put forth by the Social Security Administration. This condition may result from an accident injury, military service injury, or other cause.
Common Reasons that Social Security Disability Benefits are Denied in Norfolk, Virginia
Denial of SSDI benefits is all too common and can be discouraging to Virginia claimants. Here are the most common reasons for denial to be aware of even before you file.
Insufficient Documentation
You must provide all medical records to Social Security when seeking benefits for a disability. Insufficient documentation can lead to a denial, and Social Security will not go out of its way to obtain the necessary records for you. While they will ask for your medical records, they will not check to make sure that all are received to support your claim.
Income
If your income exceeds the threshold for benefits, you could be denied. To get and retain SSI benefits, there is an income and resource limit, and depending on how much you make or have in assets, you may not qualify. For instance, in 2022, a beneficiary must earn less than $1,767 in monthly wages or not have in excess of $2,000 in certain assets.
Not Cooperating
You must submit all documents requested by the SSA. Failing to do so in a prompt manner can result in the impression that you are not cooperating, and your SSI or SSDI application can be denied.
Not Complying with Medical Advice
Whether you are seeking SSI or SSDI, it is essential that you follow your Virginia doctor's treatment plan fully from the date of the accident, injury, or diagnosis. If not, the SSA examiner may state that there is not enough evidence to prove disability since you are not receiving any ongoing treatment or there are too many gaps in that treatment.
How Can a Norfolk, Virginia Social Security Disability Attorney Help?
When it comes to applying for SSI or SSDI benefits, it is essential you do everything right in order to receive a timely decision in your favor. A Norfolk, Virginia Social Security disability attorney can help you not only navigate the process but represent you each step of the way.
Applying for Benefits
The application process for sought-after Social Security disability benefits can be complicated and overwhelming. A lawyer knowledgeable in Social Security disability law will be able to guide you through that process, meeting all requirements to give you a better chance at being successful. This guidance includes knowing what information needs inclusion in the SSI or SSDI initial application along with what will strengthen it.
Your Norfolk attorney will also be able to access the Electronic Record Express platform used by the Social Security examiners. This access is important because it allows them to review the status of your SSDI file, determine what, if any, supplemental information is needed, and also upload any documents with a guaranteed confirmation of filing.
Gathering Documentation
The SSA will evaluate your disability using your medical records as evidence, and this will include more than accident-related documents. For SSDI benefits, the gathering of employment history will also be required. Your attorney can gather thorough, accurate records and any other necessary documentation to submit with your application. By doing so, it will reduce the processing time since SSA will eventually ask for them anyway.
Appealing a Denial
Many Social Security disability claims receive denials on the first request. What to do depends on the reason for the denial, which will be highlighted in the denial letter you receive. Your Norfolk Social Security disability attorney will examine your denial letter, find the reason for that denial, and know how to proceed, including addressing the cited issue.
Filing an appeal will be better than refiling for benefits because you risk losing back pay and can receive a second denial. Also, at the Appeal's Hearing level in front of an Administrative Law Judge, you have higher chances of a favorable decision.
Disability claims are numerous today, and statistically, claimants with legal representation are three times more likely to have their SSDI denial overturned.
To get started as soon as possible following your accident, diagnosis, or initial denial, seek out the reliable Norfolk Social Security disability lawyers with Montagna Law.
How Much is Social Security Disability Worth in Norfolk, Virginia?
The amount social security disability benefits are worth will depend on your age, particular level of income, time spent working, and other factors.
For those receiving SSDI benefits, estimated amounts for 2023 max out at $3,627 and will depend on your income and number of work years.
The estimated amounts for SSI benefits in 2023 are $914 for individuals and $1,371 for individuals with eligible spouses.
The method used to calculate benefits can be complicated, so seek the legal advice and guidance of an experienced Norfolk disability lawyer to learn more.
How Long Does it Take to Get Approved for Social Security Disability in Norfolk?
When it comes to how long it takes to get approved for SSI or SSDI disability benefits in Norfolk, unfortunately, the answer is not a simple one. The timeframe will depend on a number of factors, including particulars of your disability case and how quickly you submit all necessary documentation. Timeframes also depend on whether you are approved the first time you apply or need to appeal.
In reality, it is a slow process that, in our experience, averages an eight to 10-month wait for SSI or SSDI determination. Montagna Law will do everything we can to speed up the claims process, including accessing your file online and directly corresponding with your assigned analyst who is reviewing your claim. We will also provide you with timely updates throughout the process, which can help to ease anxiety and let you know you are not forgotten.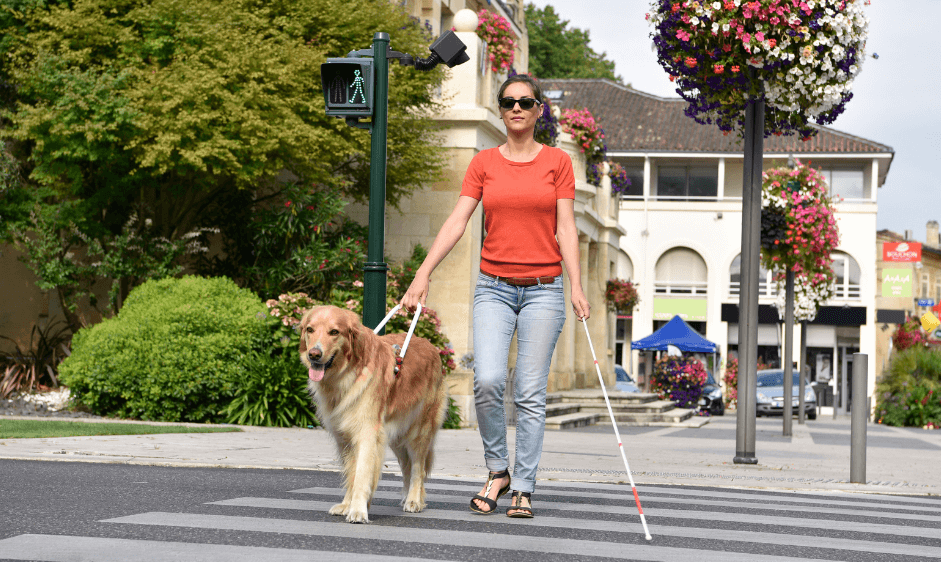 Can I Qualify for Social Security Disability if I Already Receive Veterans' Benefits?
If you already receive veteran's benefits, you can still qualify for Social Security disability as well. A separate SSDI or SSI application will need to be filed, however, as the involved criteria and process differ.
While it can be confusing, VA disability compensation and SSDI benefits will not affect each other. Seek out a Virginia attorney experienced in both VA benefits and Social Security disability so that you can gain the legal advice and guidance needed for your particular situation.
Let Us Fight On Your Behalf in Norfolk, Virginia
Experiencing a disability is a private matter, yet when you need financial assistance, filing for Social Security benefits can be helpful. While the application process can be overwhelming, the experienced Social Security disability lawyers at the Montagna Law office in Norfolk are here to help. We can compile the documents needed for your SSDI application, appeal a denial if you receive one, and fight on your behalf using our 50 years of experience offering legal services and serving Norfolk claimants.
If you suffer an injury or medical condition due to military service, an accident, or other cause, call our office today at phone number 877-622-8100 or submit the online contact form to schedule a free consultation.