Outside the Pentagon, Virginia Beach MSA has the largest concentration of military personnel, with over 96,000 on active duty here at any given time. However, for veterans and other residents of the Virginia Beach community, filing for Social Security disability may become a necessity at some point. According to the SSA (Social Security Administration), only about 20 percent of initial applications for benefits are approved. While this news may seem discouraging, the same study shows that approximately 60 percent of claims are eventually granted.
If you live in Virginia Beach and are considering filing an application for Social Security disability benefits or have already been denied, now is the time to contact the Virginia Beach disability attorneys with the law office of Montagna Jackson, L.L.P. for help with your case.
What Disability Programs Should I Apply for in Virginia Beach?
The first step in applying for disability is to determine which program matches your particular circumstances.
SSDI
Social Security Disability Insurance is the government insurance company program established to support those who are unable to work as a result of a medical condition. Those granted SSDI receive two distinct benefits – monthly payments and ongoing free health insurance (Medicare).
To be eligible for SSDI, there are a number of factors you must meet, including being under the age of 66, currently receiving treatment for a severe medical condition, and, due to that medical condition and impairments, you cannot work.
To qualify, claimants and specific family members must have worked long enough and recently enough to be eligible for benefits.
SSI
Supplemental Security Income, or SSI, is also a government program where you can receive a monthly payment and free health insurance. However, that monthly check is lower, and the insurance is through Medicaid, not Medicare.
SSI benefits are for individuals of any age who have some type of disability and meet lower income and resource thresholds.
In addition, Social Security benefits may be available for surviving spouses. The amount you receive will depend on a number of circumstances, so it is essential to consult with a knowledgeable disability law attorney to learn what you are eligible for and how to go about applying.
Whatever programs you qualify for, Montagna Jackson will help you apply and also stand by you every step of the way.
Virginia Beach Residents' Eligibility for Social Security Disability Benefits
The complicated process of applying for Social Security benefits can be overwhelming and requires extensive attention to detail. The first step, however, is determining if you are eligible. As a Virginia Beach resident, you can qualify for SSDI if you have been employed in jobs that were covered under Social Security and you suffer from a medical condition that meets the strict definition of disability. Examples of what qualifies as disabilities include disorders of the musculoskeletal, cardiovascular, digestive, and endocrine systems.
If you are unsure whether you qualify for either SSDI or SSI, consult with experienced Virginia Beach Social Security disability lawyers as soon as possible.
What is the Average Social Security Disability Payment in Virginia Beach?
When it comes to the average payment for Social Security disability (SSD), the answer can vary and will depend on your income level, age, time spent working, and other factors. Those in Virginia Beach who have been granted SSDI can receive monthly payments averaging $1,000 to $3,000. The maximum SSI amount estimates for 2023 are $914 for an individual and $1,371 for an eligible couple. These monthly amounts change yearly with cost-of-living adjustments.
The Social Security Disability Process in Virginia Beach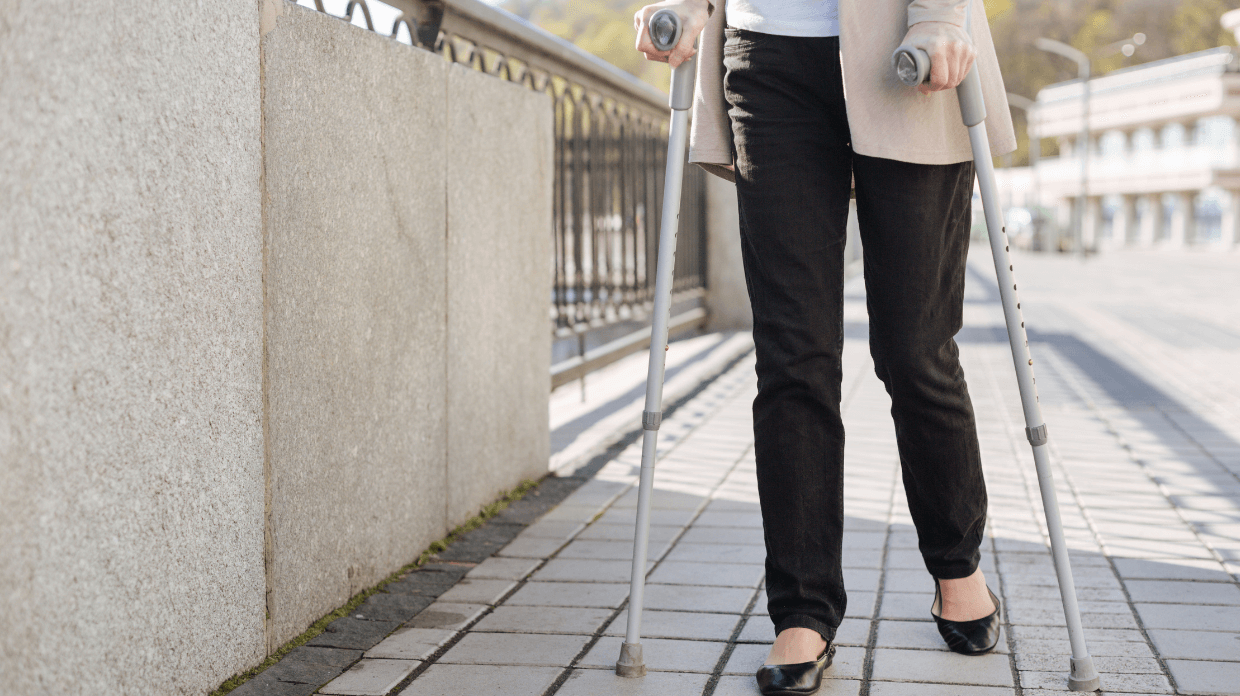 The steps for the Social Security Disability application process in Virginia Beach include the following.
Complete the Benefits Application Form.
Complete the Disability Report, which requires information on your specific medical condition, medications, health care providers, employment history, and education. You will also need to explain why you cannot work as a result of this condition.
File both reports with your local Social Security office, either online, via telephone, or in person. The processing of your claim will most likely be through local field offices and the Disability Determination Services.
If the claim is denied, you will need to file a Request for Reconsideration, along with another Disability Report.
The Disability Determination Process can take considerable time, but try your best not to become discouraged. With the help of a dedicated legal team on your side, you can stay updated on the process and where your disability case is at all times.
The Importance of Having Medical Records
The SSA will evaluate your long-term disability using your medical records as evidence. You should include thorough, accurate medical records with your initial application to help reduce processing time. The SSA will likely ask for them anyway, adding what could be months to your time spent waiting on a decision. It is also essential that you follow your doctor's medical advice since noncompliance could cost you your benefits.
In our law firm's experience over the years, the lack of sufficient medical evidence is one of the most common reasons for denial of disability claims. Many claimants wrongly assume that Social Security will go out and obtain the medical evidence needed to approve a claim for benefits. However, this is not true. In actuality, the SSA will do the bare minimum.
In addition to helping our clients understand what medical information is needed, we assist in collecting and presenting all the relevant medical documentation for a successful review and outcome.
Common Reasons for Disability Claim Denials in Virginia Beach
Common reasons a disability claim may be denied include the following.
Lack of Medical Evidence
As mentioned, either your disability does not qualify under the SSA's eligibility standards, or you did not provide enough medical evidence of your disability.
Income
You can be denied benefits if your income is over the eligible limit. For example, in 2022, to be eligible, you could not earn in excess of $1,767 monthly in wages or have higher than $2,000 in assets.
Lack of Cooperation
Failing to cooperate with the SSA in a timely manner can also lead to a denial. For instance, if you do not send all documents as requested by the SSA, your claim can be denied.
Failure to Follow Medical Treatment
If you do not comply with your doctor's prescribed treatment, you could be denied. The SSA examiner may be unable to determine you are disabled due to the lack of treatments or a gap in treatments.
What to Do If Your Disability Claim is Denied
Many Social Security disability claims receive denials on the first request. What you do next will depend on the reason for the denial.
Many believe that filing a new claim is better than appealing a denied one. In most cases, however, we find this not to be true. It is important that the applicant go through the appeals process rather than file a new claim. One reason for this is that the filing of a new claim may result in a loss of entitlement to certain past periods of benefits.
Also, the percentage of a favorable decision is higher at the hearing level than in the initial stages of a claim. The informal disability hearing process in Virginia includes the following:
You and your lawyer appear before an Administrative Law Judge, along with any other parties relevant to your claim (e.g., medical professionals).
The judge explains the issues surrounding your claim.
The judge may ask you and witnesses a series of questions.
You or your legal representative may ask questions of any witnesses.
After the disability hearing, a written decision will be issued by the Judge based on all the evidence and mailed to you and your attorney.
From here, if you disagree with the Judge's decision, you can file for review by the Appeals Council.
How a Virginia Beach Disability Lawyer Can Help You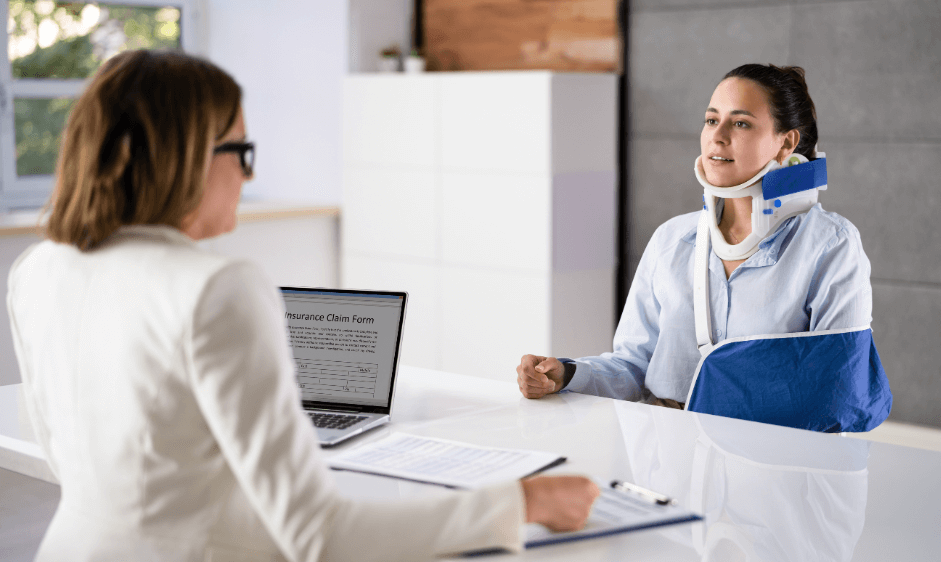 A Virginia Beach disability lawyer can help you navigate the process in the best way possible and provide legal advice and support along the way. If you have already received a denial, know that, statistically, claimants with lawyers are three times more likely to have their denial overturned.
Whether you are filing an initial application or wish to appeal a denial, here is how your Virginia Beach lawyer, knowledgeable in Social Security disability law, can help.
Assemble documentation, including thorough medical records, work history, and more.
Communicate with the SSA throughout the review process.
Access the Electronic Record Express (ERE) to stay updated on your case. (As your legal representative, your attorney can access the ERE, an online platform, to review aspects of your Social Security file, checking on its status and uploading more documents as needed.)
Represent you in the appeals process.
We Can Help You Stake Your Claim
Having to fight hard to convince others of your disability can be overwhelming and emotionally draining. The confident Virginia Beach Social Security disability lawyers at the law firm of Montagna Jackson, L.L.P. are dedicated to helping you stake your claim and achieve success in your case. Call our Virginia Beach office at 877-622-8100 or use the online contact form to get started with a free consultation. We are experienced in handling VA Social Security Disability claims and other practice areas as well, including workers' compensation and personal injury, and serve clients throughout the Hampton Roads area (Virginia Beach, Norfolk, Chesapeake, and Newport News).
No matter what life throws at you, we can help you solve your legal problems.