Over 125 Years of Combined Legal Experience as Truck Accident Lawyers
The truck accident lawyers at Montagna Law have over 125 years of combined legal experience. Our lawyers will fight to get you your money if you are injured as a result of the negligence of others in a truck accident in Norfolk, VA.  When you are looking for Norfolk truck accident lawyers, call us today at 757-622-8100.  We will maximize your recovery through settlement or a jury trial.
The Norfolk, VA truck accident lawyers at Montagna Law focus on cases involving personal injuries, such as traumatic brain injuries, broken bones, sprains, and scarring.  Chuck Montagna, Jon Montagna, and Lance Jackson are truck accident professionals.  We have recovered millions of dollars for our clients injured in auto accidents in Norfolk, VA.
Commitment to Clients as Norfolk Truck Accident Lawyers:
"With over 125 years of combined legal experience, the Norfolk truck accident lawyers at Montagna Law know that each case is different, and we provide personalized attention for each client," says Jon Montagna.  "We are committed to providing our Norfolk truck accident clients with zealous and skillful representation and promise to fight the insurance companies to maximize your recovery.  We know that your Norfolk, VA personal injury case is a serious concern  to you, and we treat every client like we would like our  family treated by colleagues.  Montagna Law is here to guide you through the complexities of your Norfolk, VA truck accident case and to provide you with simple, straightforward  answers to your questions."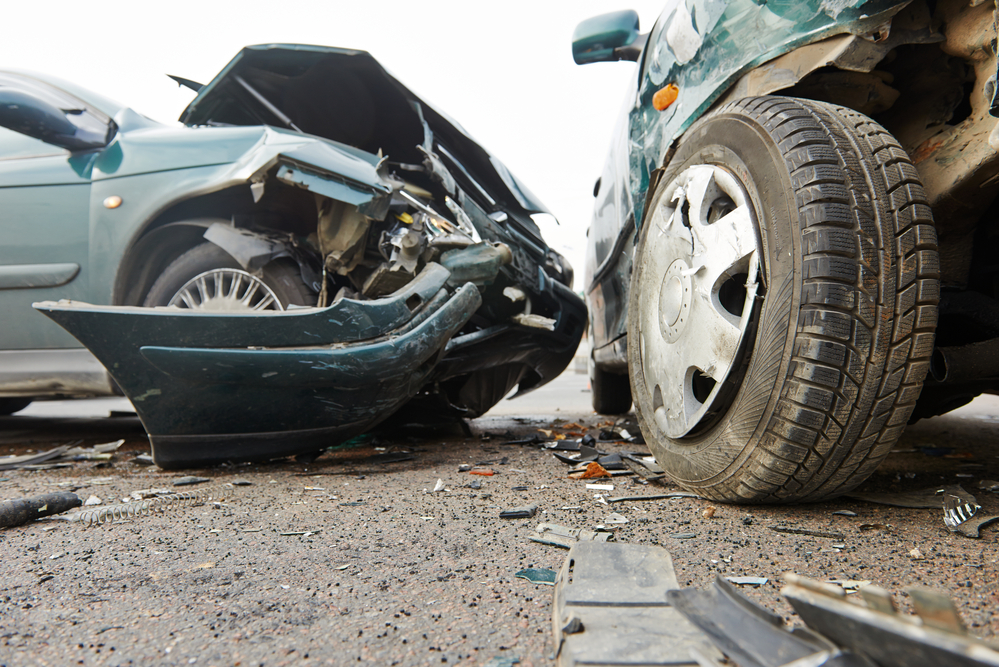 Three Reasons to Select Montagna Law as Your Truck Accident Lawyers for Personal Injuries in Norfolk, VA:
When you consider hiring a personal injury attorney in Norfolk, VA, know that Montagna Law is here to help you. The truck attorneys at Montagna Law are uniquely qualified to handle your simplest or most complex  personal injury legal matter. The firm will fight the insurance company in court to ensure that your rights are fully protected. Our lawyers at the firm are only satisfied when you are satisfied and amaze people with our quick response to telephone and email requests.
Montagna Law has  skilled, knowledgeable, and caring personal injury attorneys for auto, truck, and motorcycle accidents in Norfolk., VA.
For many years, the lawyers at Montagna Law have represented military, union workers, civilian, first responders, teachers, and retirees, who have suffered severe and debilitating injuries.  Our lawyers know that you deserve to be fully compensated for your personal injuries as a result of the negligence of others for your truck accident in Norfolk, VA.
Hit in a Roadway? Montagna Law Hits Back
Truck accidents happen fast. Your life may never be the same again.
Your kids, your family – your whole livelihood – depend on you. You've got one and only shot to be
compensated for your injuries after an accident. There is no second shot.
Accident victims who don't seek smart, aggressive legal representation often receive far less compensation than they should.
The truck accident attorneys at Montagna Law stand up to the big insurance companies and get our clients the justice and financial compensation they deserve. We work like dogs to win your case.
Read more:You were hurt in a car accident. Now what?
Types of Truck Accidents Montagna Law Handles
For over 50 years, Montagna Law has represented victims of truck accidents in Norfolk, VA and the surrounding areas.  Our Norfolk truck accident attorneys have successfully handled countless cases stemming from a variety of truck accidents including: rear end collisions, T-bone collisions, and head on collisions.
We Handle All Types Of Personal Injury Cases
So many types of cases fall under the personal injury umbrella and you need to work with a law firm that has experience working with them all. Montagna Law has years of experience working on truck, auto, and motorcycle accidents cases with personal injuries.  We have extensive experience with traumatic brain injuries, sprains, strains, broken bones, and scarring.
Here at Montagna Law, we have represented clients in all kinds of personal injury cases over the past years. Clients who come to us can rest assured that our Norfolk personal injury lawyers have the knowledge and skill to represent you well.
Head-on collisions – Head-on collision accidents involve two vehicles whose front parts collide into one another. Head-on collisions are often fatal, depending on the speed of each of the moving cars. This kind of accident often leads to fatal injuries. We are more than happy to offer our legal services to you in such a car accident case like this.
Read-end accidents – Rear-end accidents often occur when one vehicle rams into another from the rear. In cases like this, the driver in front may have braked a little too suddenly or the driver at the back may have had a problem braking and bringing their car to a halt. Such a car accident like this can cause whiplash, sciatica, and other kinds of injuries. According to current statistics, there are about 1.7 million such accident cases reported annually in the United States.
T-bone Collisions – T-bone collisions are often common at intersections. This occurs when an oncoming vehicle rams into the side of another. This accident may sometimes be due to speeding, wanting to beat the traffic light or failure to yield the right-of-way to another driver. This kind of car accident can lead to fatal injuries. Our personal injury lawyers are familiar with cases like this and will help.
Sideswipe accidents – This occurs when one vehicle brushes another sideways. For this kind of accident, both vehicles have their sides scratching against one another. This is a common kind of accident in instances where drivers fail to maintain their lane on the road.
Chain reaction crashes – These are also known as multiple crashes. This occurs when one car causes others to hit the cars before or after them. Usually caused by a huge force of impact that sends multiple vehicles into one another. Victims may suffer injuries like whiplash, concussion, neck pain, and other severe injuries. Added to this, victims may also suffer property damages.
Single Vehicle accidents – This kind of accident occurs when a single vehicle is involved in an accident, whether because it slid off the road or because it hit a standing object. Such an accident may be caused by excessive speeding, loss of vehicle control, problems with the braking system, and more. Our personal injury attorney is ready to work with you to ensure that you get the right help.

What to Do After a Truck Accident:
Call the tough-as-nails litigators at Montagna Law right away.
The faster you act, the better we can analyze and litigate your case.
Consultations are free, and we can answer all of your questions about how to proceed and get the compensation you deserve. Our team of car accident lawyers, trucking accident lawyers and motorcycle accident lawyers offer years of experience that can make the difference in the outcome of your case.
What Not to Do After an Truck Accident:
Do not speak to the other party's insurance company
Do not try to negotiate on your own behalf
Keep all accident records – medical and otherwise
Do not post about your accident on social media
Do not go it alone
How Truck Accidents Differ from Car Accidents
Increased Severity of Damage
Financial damages can quickly add up to tens of thousands of dollars, not to mention immense emotional pain and suffering.
More Serious Injuries
Injuries sustained after a truck accident can be severe and come with intensive medical care and bills. Injuries following a truck accident are often life-altering.
Larger Insurance Policies
Truck drivers' insurance policies can be up to 50 times larger than car accident insurance policies. Because of this, these insurance companies will do everything within their power to prove they are not liable.
Larger Medical Bills
Victims of truck accidents tend to spend much longer in the hospital for their injuries than car accident victims.
Greater Chance of Death
An accident with a large commercial truck is significantly more likely to result in death than a crash involving two cars.
If you have been in a car accident before, you might assume that a truck accident claim proceeds in a similar fashion. However, the average commercial freight truck weighs about 80,000 pounds or more, 20 times the weight of a passenger car. As such, there is a much greater chance of severe injuries and several other critical differences between auto accidents and truck accidents. The size and weight of 18-wheelers and commercial trucks mean the injuries to other drivers  are often catastrophic – and potentially lethal. Our truck accident lawyers stand up to the big trucking companies and their insurers to make sure victims are rightfully compensated. Read more
As a general rule of thumb, the more serious the resulting injuries, the more complex and expensive the claim. Truck accidents often involve complex medical evidence and high-pressure insurance tactics that make them much more challenging than conventional auto accidents.
For example, carrier companies and their insurance providers are well aware of how high the stakes can be in a truck accident case. They are prepared to defend aggressively. Our experienced truck accident lawyers are crucial to protecting your best interests and leveling the playing field.
How Much Compensation Can I Get From a Truck Accident?
Every truck accident is different and the amount of compensation a victim can recover depends on the circumstances of the accident, the relevant insurance policies, and the nature of your injuries, among other considerations.
A truck accident lawyer is absolutely essential to your case and recovering the most damages. Our Norfolk truck accident lawyers can not only ease the stress and anxiety that is natural in the aftermath of a truck accident but can also determine the at-fault party in the accident and what compensation should come from it.
Factors That Impact Truck Accident Claims
Whether or not a truck accident claim is able to recover maximum damages comes down to a few factors: the presence of negligence, the party deemed at-fault for the accident, the extent of the damage, and the gravity of the accident.
The Presence of Negligence
If you have sustained injuries in a commercial truck accident, proving the accident was a result of negligence can be key to the process of recovering maximum compensation for your losses. In truck accidents, negligence can be any behavior or act that may be considered a breach of duty on the truck drivers' part according to their duty of care.
Under the regulatory process imparted by the FMCSA, truck drivers are responsible for following certain rules and regulations while on duty including:
Maintaining a log of hours driven
Driving no more than 10 hours per day
Documenting rest and service breaks
Non-use of drugs or alcohol
Precise cargo loading
Adhering to legal service and maintenance requirements
If you are involved in an accident with a truck driver who has failed to follow these regulations, you may be able to prove negligence on their part.
Who is Held Liable in a Truck Accident?
Commercial trucking accidents are viewed differently largely because truck drivers are generally employed by a trucking company. As the employer of the truck driver involved in or who caused the accident, the legal responsibility may fall on the trucking company. Other parties who may be liable in the case of a trucking accident include:
Commercial vehicle manufacturers
Vendors used by the trucking company
Cargo owners
Local government (in the case of poor road design, lacking signage, etc.)
The Extent of Damage and Severity of Injuries
A truck accident claim also requires a comprehensive examination of the extent of damage and the severity of the sustained injuries.
In order to build a sustainable truck accident claim one must take all the resulting expenses and factors into account. Without a trusted truck accident attorney by your side, it can be extremely difficult to recoup all of the economic and non-economic losses sustained during a truck accident. Here at Montagna Law, we partner with you to ensure that you are compensated for all of the trouble you have undergone during and following your truck accident.
Rear End Collisions
The accident may have seemed small, but neck, back and other common injuries from rear-end collisions are notorious for taking time to develop. A little soreness right after an accident can swell into something much more significant by the next day. Read more.
When it comes to accidents and getting you the compensation you deserve, time is critical. Contact a Montagna Law Norfolk auto accident lawyer, Norfolk truck accident lawyer or Norfolk motorcycle accident lawyer as soon as possible for a free initial consultation, or call 757-622-8100.