Over 125 Years of Combined Legal Experience as Auto Accident Lawyers
The auto accident lawyers at Montagna Law have over 125 years of combined legal experience. Our lawyers will fight to get you your money if you are injured as a result of the negligence of others in an auto accident in Norfolk, VA.  When you are looking for auto accident lawyers in Norfolk, VA, call us today at 757-622-8100.  We will maximize your recovery through settlement or a jury trial.
The Norfolk, VA auto accident lawyers at Montagna Law focus on cases involving personal injuries, such as traumatic brain injuries, broken bones, sprains, and scarring.  Chuck Montagna, Jon Montagna, and Lance Jackson are auto accident specialists.  We have recovered millions of dollars for our clients injured in auto accidents in Norfolk, VA.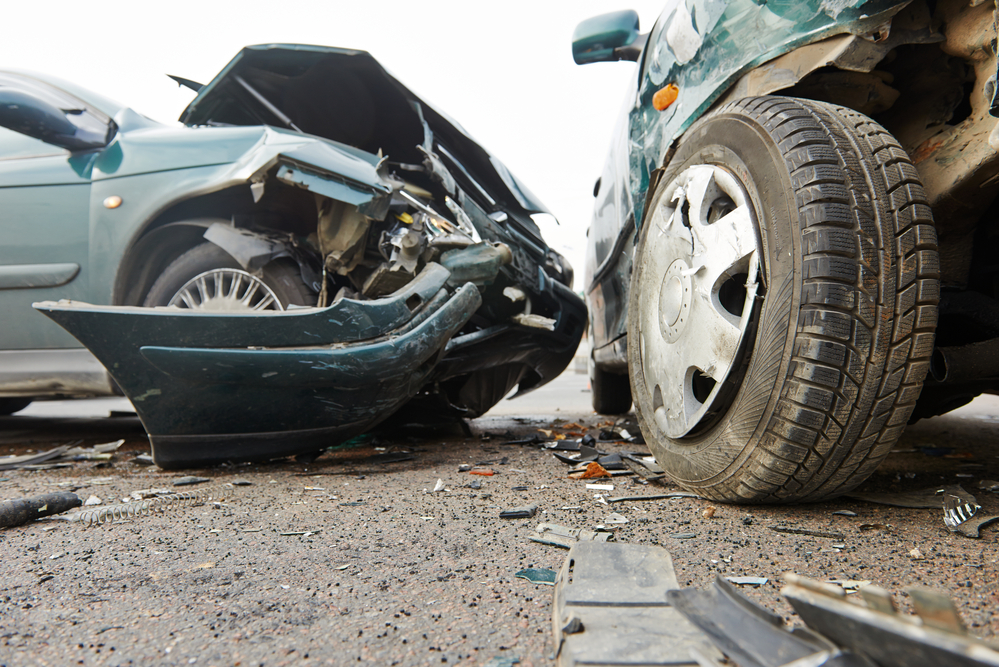 Commitment to Clients as Auto Accident Lawyers in Norfolk, VA:
"With over 125 years of combined legal experience, the Norfolk, VA auto accidents lawyers at Montagna Law know that each case is different, and we provide personalized attention for each client," says Jon Montagna.  "We are committed to providing our Norfolk, VA automobile accident clients with zealous and skillful representation and promise to fight the insurance companies to maximize your recovery.  We know that your Norfolk, VA personal injury case is a serious concern  to you, and we treat every client like we would like our  family treated by colleagues.  We are here to guide you through the complexities of your Norfolk, VA automobile accident case and to provide you with simple, straightforward  answers to your questions."
Three Reasons to Select Montagna Law as Your Auto Accident Lawyers for Personal Injuries in Norfolk, VA:
When you consider hiring an attorney in Norfolk, VA, know that Montagna Law is here to help you. The automobile accident attorneys at Montagna Law are uniquely qualified to handle your simplest or most complex personal injury legal matter. The firm will fight the insurance company in court to ensure that your rights are fully protected. Our lawyers at the firm are only satisfied when you are satisfied and amaze people with our quick response to telephone and email requests.
Montagna Law has  skilled, knowledgeable, and caring personal injury attorneys for auto accidents in Norfolk., VA.
For many years, the Norfolk, VA auto accident lawyers at Montagna Law have represented the military, union workers, civilians, first responders, teachers, and retirees, who have suffered severe and debilitating injuries.  Our lawyers know that you deserve to be fully compensated for your personal injuries as a result of the negligence of others for your auto accident in Norfolk, VA.
Types of Auto Accident Cases Montagna Law Handles out of Norfolk
For over 50 years, Montagna Law has represented victims of car accidents in the greater Norfolk area.
Our Norfolk auto accident attorneys have successfully handled countless cases stemming from a variety of auto accidents including:
So many types of cases fall under the personal injury umbrella and you need to work with a law firm that has experience working with them all. Montagna Law has years of experience working on all of these types of personal injury cases.
Here at Montagna Law, we have represented clients in all kinds of personal injury cases over the past years. Clients who come to us can rest assured that our personal injury lawyer offers legal representation in all kinds of car accident cases including
Head-on collisions – Head-on collision accidents involve two vehicles whose front parts collide into one another. Head-on collisions are often fatal, depending on the speed of each of the moving cars. This kind of accident often leads to fatal injuries. We are more than happy to offer our legal services to you in such a car accident case like this.
Read-end accidents – Rear-end accidents often occur when one vehicle rams into another from the rear. In cases like this, the driver in front may have braked a little too suddenly or the driver at the back may have had a problem braking and bringing their car to a halt. Such a car accident like this can cause whiplash, sciatica, and other kinds of injuries. According to current statistics, there are about 1.7 million such accident cases reported annually in the United States.
T-bone Collisions – T-bone collisions are often common at intersections. This occurs when an oncoming vehicle rams into the side of another. This accident may sometimes be due to speeding, wanting to beat the traffic light or failure to yield the right-of-way to another driver. This kind of car accident can lead to fatal injuries. Our personal injury lawyers are familiar with cases like this and will help.
Sideswipe accidents – This occurs when one vehicle brushes another sideways. For this kind of accident, both vehicles have their sides scratching against one another. This is a common kind of accident in instances where drivers fail to maintain their lane on the road.
Chain reaction crashes – These are also known as multiple crashes. This occurs when one car causes others to hit the cars before or after them. Usually caused by a huge force of impact that sends multiple vehicles into one another. Victims may suffer injuries like whiplash, concussion, neck pain, and other severe injuries. Added to this, victims may also suffer property damages.
Single Vehicle accidents – This kind of accident occurs when a single vehicle is involved in an accident, whether because it slid off the road or because it hit a standing object. Such an accident may be caused by excessive speeding, loss of vehicle control, problems with the braking system, and more. Our personal injury attorney is ready to work with you to ensure that you get the right help.
What Should I Do If I've Been In A Car Accident?
The time following a car accident is crucial and that can make it an incredibly stressful time period.
Filing a lawsuit with an auto accident lawyer guiding you through it may be the last thing on your mind but it is important to take certain steps in the aftermath of your accident as they can affect any legal claims you decide to file later.
Get a medical evaluation: Your health and wellbeing should be your number one priority following your accident. If you are not transported to a hospital from the scene of the crash, make sure that you see a doctor yourself. The doctor will identify, diagnose, and treat any injuries you've sustained which will significantly reduce the likelihood of suffering from complications in the future. Your medical evaluation will be an imperative piece of evidence when you later file an auto accident claim.
Report the crash: Report the crash immediately. An officer will arrive to survey the scene and document the incident. The officer's report will contain important details relevant to the accident that could get lost over time including current weather conditions, eyewitness testimony and information, and traffic conditions.
Gather evidence: Start by taking photos of the scene of the accident, the damage done to any involved vehicles, and your injuries. We also recommend writing down your recollection of the event as this can help to refresh your memory later down the line.
Refuse preliminary settlement offers: Recovering compensation after a car accident in Norfolk is not easy. To ensure that you are properly compensated for your injuries, do not speak to insurance companies until you've consulted with an auto accident attorney.
Contact an attorney: Hiring a car accident attorney is the best way for you to maximize the amount of compensation you receive for your injuries and damages. Call Montagna Law today to schedule a free consultation with our expert legal team.
Should I Call a Norfolk Auto Accident Attorney?
Being involved in an auto accident is often both terrifying and confusing. Whether you were severely hurt or received minor injuries, the impact of an accident may not be fully evident until weeks or even months down the road. You will need an auto accident attorney.
Regardless of your level of involvement or fault, knowing the next steps to take removes some of the anxiety after a car accident. Montagna Law in Norfolk, VA, is here to help with valuable information and legal assistance after an accident.  We have skilled Norfolk personal injury lawyers with decades of experience.  If you are hurt, call Lance Jackson, Jon Montagna, Charles Montagna, or Anthony Montagna, III.
Why Do I Need a Norfolk Auto Accident Attorney?
You may think your job is done once you've exchanged contact information with other drivers and the police are on their way. Contacting an experienced team of Norfolk auto accident lawyers immediately can help your case immensely. You'll learn what information you should share, and with whom, to keep insurance companies and other interested parties from trying to evade blame or, worse, shift undeserved blame to you.
At Montagna Law, our Norfolk auto accident lawyers are familiar with the judges and courts in the area.  We care about you as a person and a client.  You can always count on Montagna Law to provide you with honest and straightforward advice.
What Should I Do After a Car or Truck Accident? Call an Attorney?
If you are injured because of the negligence of another,  you should not leave the accident scene without obtaining other parties' contact info and contacting the police. Virginia state law only requires you to report accidents involving serious injuries, death or property damage of $1000 or more. However, it can be difficult to assess the situation in detail amid the chaos, so it's better to err on the side of caution. Ensure that any injuries are reported via 911 immediately.
Who Should I Talk to After an Auto Accident in Norfolk, VA?
Provide only the facts about what occurred during the accident, and avoid talking to anyone on the scene but the police about the events that occurred. Norfolk may be a fun, friendly community, but saying as little as possible to others on the scene reduces the risk of harming your case. You may be tempted to contact your insurance company right away, but your next call should be to an experienced Norfolk accident attorney. He or she can protect you from insurers looking to cut corners or expedite the handling of your case.
What Is The Average Settlement for a Car Accident?
Settlements for car accidents can range wildly in value and it is nearly impossible to estimate an average with so many factors at play.
The amount you will receive for your car accident in Norfolk depends on a number of variables including:
The amount of damage to the vehicle
The severity of your injuries
The circumstances surrounding the accident
The at-fault party in the accident
Any economic damages due to loss time from work or inability to return to work
At the law offices of Montagna Law, we have settled auto accident claims up to millions of dollars. We fight to help you recover the largest settlement possible. We are so confident in our ability to get you money that we collect an attorney's fee only after our clients get paid. Schedule a free consultation with one of our auto accident lawyers in Norfolk to learn more about how we handle the payment for our services.
How Long Does it Take To Settle a Car Accident Claim?
Because every case is so different, there are no stats on the average amount of time it takes to settle a car accident claim in Virginia.
There are several factors that go into determining how long a car accident takes to settle:
The severity of the resulting injuries
The length of medical treatment required for the victim
Whether or not an agreement is reached as to who is at-fault for the accident
How quickly the insurance adjusters provide a fair settlement offer
If the insurance company fails to offer a fair settlement in their allotted time, you can file a lawsuit. The earlier you involve us in your case, the better. We'll hit the ground running collecting evidence to prove negligence and determine the at-fault driver. While for many cases, this requires just a police report and eyewitness testimony, some cases are much more complicated and require the testimonies of other specialists to prove negligence.
We recommend that you jump into action as soon as your injuries allow you to. Contact us to set up a free consultation where we will take a look at your case and offer our analysis. We will also ensure that you do not miss any deadlines that could render your case ineligible for review.
Should I Hire a Car Accident Lawyer Even for Minor Injuries?
Minor accidents can often still cause serious injuries. Plus, injuries often do not surface immediately. Some of the most serious and long-lasting injuries often do not surface until days or weeks after the accident.
It is imperative to your long-term health and wellbeing that you contact an attorney who can help you to coordinate medical treatment that can alleviate any long-term consequences.
The auto accident attorneys of Montagna Law will file your claim and ensure that your rights remain protected throughout the entire claim process. We will work on your behalf to collect evidence to prove your accident-related damages, including costs of medical bills and lost wages. We will pursue the other driver's insurance, seeing to it that you are fairly compensated for your injuries no matter how severe or minor.
Serving Injured Individuals in Norfolk, VA
Norfolk is a diverse city known for its inclusiveness and lively neighborhoods. From the thriving arts scene and year-round festivals to its countless outdoor attractions, Norfolk's many charms attract newcomers and visitors from around the world. Montagna Law is pleased to serve this great city.
Our Norfolk auto accident attorneys are here to serve civilians and military personnel.  Additionally, if you are a student, vacationer or a resident please know that are skilled Norfolk auto accident attorneys are only a phone call away.  If you need to contact our trial tested Norfolk auto accident attorneys, call us at 757-622-8100.
The team at Montagna Law is committed to helping clients in Norfolk, VA, and nearby communities achieve the best possible outcome for their cases. If you or a loved one have been hurt in a motorcycle, truck or car accident, contact us for friendly, professional legal assistance.