If you cannot work any longer due to a disabling illness or injury, you need the assistance offered by Social Security disability benefits. Unfortunately, the time between applying for benefits and receiving an answer is several months, possibly even years, if your claim is initially denied and needs to be appealed. In the meantime, you still need food, shelter, and medical care. So, what can you do? Montagna Law knows how financially stressful this waiting period is, so we have compiled a list of resources for supporting yourself and your family while your disability application is processed. Read on to learn how you can stay afloat while you wait on your claim and how a dedicated Virginia Social Security disability lawyer can help.
How Long Does It Take to Receive Social Security Disability Benefits?
The Social Security disability or SSD process can take many months to be decided. When you work with Montagna Law, we will be happy to provide you with updates throughout the process, but it is essential to keep in mind that this can be a slow process. Wait time for a decision is currently averaging eight to ten months. Our experienced attorneys, however, are able to speed up the process by accessing your file online and directly corresponding with the analyst who is responsible for reviewing your claim.
How Much Can You Earn Without Disqualifying Yourself from SSDI and SSI?
While finding ways to bring in money as you await a benefits decision is often a necessity, it is essential that you know how much you can earn without disqualifying yourself from receipt of SSDI and SSI.
For those seeking benefits under Social Security Disability Insurance (SSDI),  the 2023 limit for what you can earn on your own is $1,470 monthly.  If you are seeking Supplemental Security Income (SSI) benefits, you can only earn $914 per month in order to avoid disqualification.  These limits apply to active income from jobs considered to be substantial gainful activity. To be clear, substantial gainful activity is any physical or mental activity you undertake for substantial monetary gain.
What Income Counts as Earnings for Social Security?
It is essential to understand what income counts as earnings according to the Social Security Administration (SSA). Much will depend on the type of employment undertaken by claimants.
If you are working for another person or business, the wages you earn as a result are counted toward the Social Security limits on earnings. Also, if you are contributing to a retirement plan or pension with this employer, that contribution amount will be considered part of your gross wages. Another factor here is that your wages are counted at the time you earn them, not when you receive them in a paycheck.
If your work results from self-employment, only your net earnings are calculated in the earnings limitation. In contrast to working for someone else, this income counts only once it is received, not at the time that you earn it.
Income received from any of the following is not included in the income earnings caps:
Other government-provided benefits
Pensions
Annuities
Capital gains
Investment earnings
Interest
Waiting for Disability Benefits? Here Are Some Options for Financial Assistance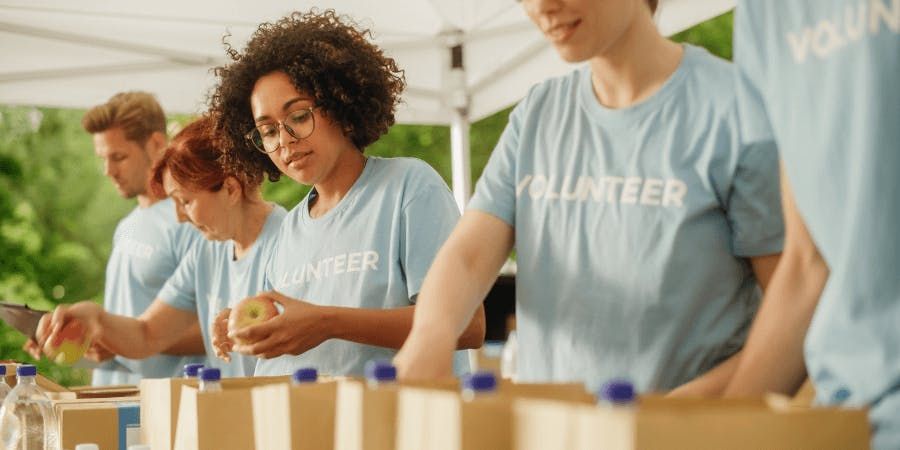 The wait for disability program benefits can be agonizing and also scary, whether it is just you or if you have a family. Expenses can add up quickly and will eat away at any savings you may have accumulated. You need options for financial assistance during this time.
Knowing where to start seeking help for your particular circumstances can be challenging, however. One way to get started is to see what government relief programs you qualify for by taking a short survey called the Benefit Finder questionnaire. Your responses will lead to suggestions where you can seek temporary help. Some of these options may include the following.
Seek Emergency Funds and Services for Living Expenses Through TANF
TANF, Temporary Assistance for Needy Families, provides you with emergency funds and services to help cover essential living expenses, including food, shelter, and clothing. To file for TANF, you will need to go through your local Office of Administration for Children and Families. The local agency will consider total projected income as one factor, which can be negatively impacted by your inability to work while waiting on a disability benefit decision.
Help to Avoid Hunger With SNAP
You may want to apply for public assistance in the form of food benefits through the Supplemental Nutrition Assistance Program (SNAP), formally classified as food stamps. For this, you will need to apply in the state in which you reside and meet specific requirements, including income and asset limits. As a federally-funded, needs-based program, approved applicants will receive specific monthly benefits. Administered by the US Department of Agriculture, these benefits can help you stay afloat and feed your family while awaiting disability approval. The amount you receive under SNAP will depend on your determined financial need.
Rely on Private Insurance Disability Payments
If you have them, short-term or long-term disability insurance benefits will be helpful during this waiting period. Short-term disability is an option if you experience a non-work-related illness or accident that leads to your inability to work. You will need to file for these benefits with the private company that owns the policy you previously purchased prior to the disabling condition. From there, you may need to continue on disability and will have to apply and meet the requirements for long-term disability insurance benefits.
Seek Low-Income Health Insurance Through Medicaid
When you are lacking private health insurance and are not eligible for Medicare to cover medical costs while awaiting a disability decision, you may want to apply for Medicaid. Medicaid provides low-income health insurance to those who need it most. To find out more and apply, you can either contact the Medicaid agency for your state or go to healthcare.gov and fill out an application.
Apply for Help With Home Energy Costs Through LIHEAP
Another public assistance program to consider is the Low-Income Home Energy Assistance Program, or LIHEAP. These specific benefits are available to assist lower-income households in meeting their cooling and heating needs. The ways LIHEAP does this is by providing bill payment assistance, funding energy-related home repairs, initiating weatherization programs, and assisting in times of energy crisis. Find and apply through the local LIHEAP program nearest you.
Find Local and National Charities and Donations
Several government programs can help you in the interim, but there are also a number of charities and available donations for those in need. Start by looking around your own city, town, or county for these helpful organizations. You may also want to consider contacting the following as well.
Apply for a Home Equity Line of Credit (HELOC)
If you own a home and equity has built up, one option to help you through the waiting period is to apply for a Home Equity Line of Credit, or HELOC, through an approved lender. This option enables you to benefit from that built-up equity, tapping into it for a set number of years. However, be aware that doing so can be a risky move for many. If you are denied disability benefits, you may not be able to pay the HELOC loan and can end up losing your house. Before pursuing this option, consult with a Virginia disability attorney to understand what may be involved.
Why You Should Not Apply For Unemployment While Waiting on Social Security Benefits
While waiting for the decision regarding Social Security benefits, you may be considering applying for unemployment. Before you do, it is imperative that you understand how this can hurt your application for those Social Security benefits. Essentially, applying for unemployment implies that you will eventually be able to work again.
To be eligible for unemployment benefits, you must be physically able to return to the workforce. For your SSDI or SSI benefits application, you must be able to show that you are unable to return to and engage in any defined substantial gainful activity. As you can see, applying for unemployment sends a mixed signal and can result in the denial of Social Security disability benefits.
How the Montagna Law Firm Can Help
Filing for needed Virginia Social Security Disability benefits can be a complicated process, and the wait for a decision is long and anxiety-inducing. Montagna Law can help to relieve some of that anxiety and even help speed up the decision-making process on your behalf.
We understand precisely how to fulfill the application process and present a case to give a high chance of success. We have gone through this process many times, as this is our focus, dedication, and passion. We understand how the process works, why claims are denied, and what it takes to put forward the best disability claim possible.
It all starts with completing a faster application, with a compilation of required information and documentation to help bolster your position. We then can access Electronic Record Express (ERE), an online platform that allows us to review aspects of a client's Social Security file. Our attorneys will regularly review the file for status, see which analyst is assigned to your case, determine if any additional information is needed, and upload documents with confirmation of filing. We also will confidently represent you in the appeals process if needed.
Make the Wait More Bearable With Montagna Law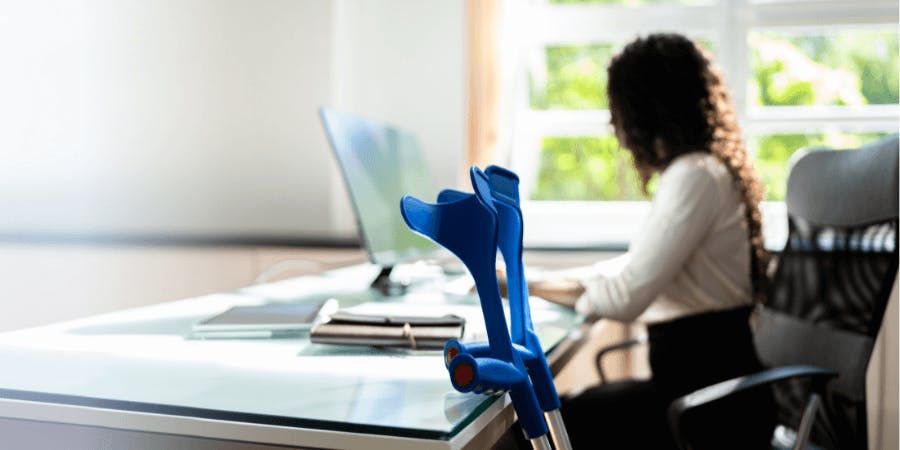 While knowing options for what to do for income while waiting for disability benefits is helpful, you also need to consider the best ways to boost your chances of a favorable decision. That is where Montagna Law can help. Whether you are just initiating the process of filing for Social Security disability or have recently received a denial letter, we are here to take this journey with you. Find out how we can help by calling 877-622-8100 or using the online contact form to schedule a free consultation with one of our attorneys. We enthusiastically serve clients residing throughout the Hampton Roads area, including Suffolk, Portsmouth, Chesapeake, Virginia Beach, and Norfolk.