In February 2023, Tesla recalled over 360,000 cars because of a major flaw with their full self-driving systems. This recall is important because a recalled vehicle is a hazard to its occupants and whoever shares the road with it. You may be entitled to compensation if you are in a crash caused by a recalled vehicle or if your injuries are more severe due to a vehicle defect. At Montagna Law, our experienced Virginia car accident attorneys can assist you in understanding the steps you need to take after a recalled vehicle accident and help you fight to receive the compensation you deserve.
What is a Vehicle Recall?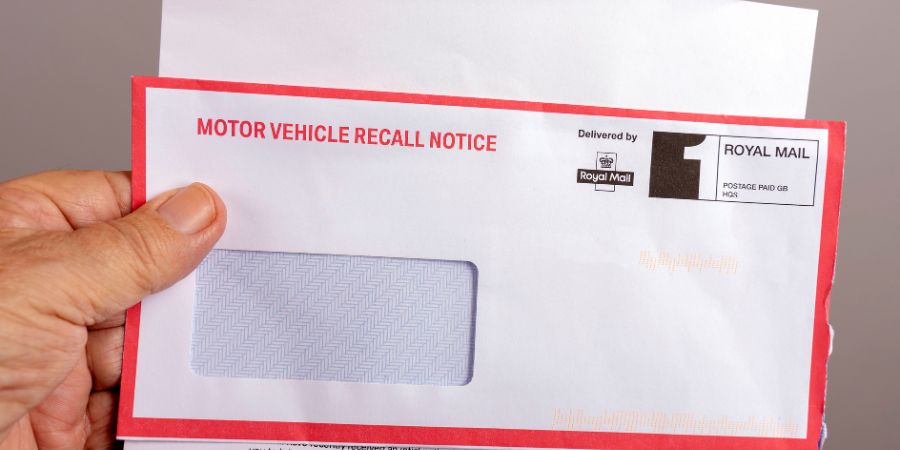 The National Highway Traffic Safety Administration is the government agency responsible for issuing national vehicle safety standards. Its regulators also investigate reports of defective vehicles and equipment and define what a vehicle recall is and what requirements fall on the manufacturer.
Essentially, a vehicle recall is when the motor vehicle manufacturer or the NHTSA determines that a specific vehicle or some aspect of that vehicle creates some type of unreasonable safety risk.
Once a vehicle is considered unsafe for any reason, the car manufacturer must take responsibility and either repair the problem or make a replacement. Other options include offering each owner a refund or, in extreme cases, undergoing a vehicle repurchasing process.
Some of the most recent recalls involve faulty airbags, car seats, and ignition switches. Acceleration issues are also at the center of a recent recall. Other issues that can develop include inadequate seatbelt design and the need for a software update.
A notice of a recall will normally be sent to all known purchasers of the vehicle. Within the notice, the particular issue will be explained, as well as the potential dangers and crash risks. It also tells the recipient how to seek repair or replacement.
Other ways a recall is shared with the public is through publication online, in trade journals, and in some instances, the general media. You may even take your car in for routine maintenance and be alerted about a recall by your mechanic.
Who is Liable if a Recalled Vehicle Causes a Crash?
If a recalled vehicle causes a crash, the case becomes complicated quickly. The facts surrounding whether the car has an active safety recall in place, whether the driver knew of the recall or defective part, and more will factor into determining who is liable.
If there is an active recall, however, and an accident occurs as a result, here is what you need to know about liability.
At-Fault Driver
Part of the proceedings will determine the extent to which the defect that is the subject of a recall was to blame for the accident. If a driver also contributed to the accident through negligence or reckless driving, such as exceeding speed limits or running a stop sign, they may be partially liable.
In such a case, the process involved is complex and time-consuming. It will require a thorough investigation to ascertain if and how much a driver contributed to the accident.
In some cases, a person can sustain injuries in an accident where the at-fault driver is unaware of a defective auto part within the vehicle. If this happens, the injured person may never be able to prove negligence on the part of the driver of that defective car in Virginia. In other words, if the other driver did not do anything negligent, such as excessive speeding or dangerous driving, and the unknown defect in their vehicle caused the accident, you cannot sue them.
Driver of Recalled Vehicle
The driver of the defective vehicle may be partially or fully liable depending on whether they knew of the recall and its safety issues and had reasonable time to respond to that recall.
Motorists, in general, have the responsibility to maintain vehicle safety. As such, when vehicle owners receive a notice of a recall, they are responsible for acting on it and scheduling the repair or other remedy as soon as possible. If they fail to do so, liability can fall on them when involved in an accident.
Factors that will be considered include the following.
Proof that the

vehicle recall notice

was sent to the

vehicle owner

Amount of time between the receipt of the

recall notice

and the accident, showing whether there was a reasonable amount of time for the owner to attend to the issue prior to the crash

Whether the information in the

recall notice

was clear and thorough, including steps for the

vehicle owner

to take

The extent of the identified vehicle defect and its role in causing the accident
Vehicle Manufacturer
Manufacturer liability depends on several factors, including the extent to which the defect was responsible for the accident and whether a recall was issued for that defect. If so, you may be able to sue the manufacturer with a product liability claim.
Product liability occurs when an individual is harmed by a product, such as a vehicle with a defective part, resulting in the potential to sue the manufacturer and others in the distribution chain.
Recall accident lawsuits are extremely expensive and difficult to bring due to all the factors involved. The manufacturer will likely be the main target of these lawsuits, although the dealership that sold you the car may also be sued. In reality, the driver would have to suffer serious injuries to warrant going forward with this type of lawsuit.
If you have questions surrounding whether you should sue a vehicle manufacturer, contact Montagna Law for a consultation.
What if a Defective Car Crashes, But There is No Vehicle Recall?
When purchasing a vehicle, you, as the buyer, have the right to expect that it is safe to drive and not defective in any way. You also have the right to expect your new car or truck to conform to the stated warranty and meet all state and federal safety standards.
If a defect in your vehicle causes an accident, but there is no recall for that defect, the vehicle manufacturer may be liable for your damages. As a car accident victim, you may be able to receive compensation for your medical recovery and any wages lost due to the accident.
What if the Vehicle is Recalled After the Accident?
Vehicle recalls often happen after the defect has caused several car accidents. If this happens to you, your next steps will largely be determined by what you have already filed for the car crash and what compensation for damages and injuries you included in that filing.
Usually, accident victims will file an insurance claim for injuries or property damage. Some may even pursue legal action against the vehicle's manufacturer when a defective part appears to be responsible for the crash.
If a recall for your vehicle is issued after an accident, speak with an experienced Virginia car accident attorney to understand your options and how to move forward with your claim.
How Do I Check if My Vehicle Has Been Recalled?
You can easily check if your vehicle has been recalled by checking NHTSA's recall page and searching for your vehicle by VIN (Vehicle Identification Number), make, or model. You can also go to your local dealership for the brand of vehicle you own and ask or check directly with the vehicle manufacturer.
As a precautionary measure, you may also choose to receive recall alerts. This can be accomplished by downloading a free app from the NHTSA's website or signing up for email alerts.
Once issued, a recall never expires, and all affected vehicles remain eligible until a repair or replacement occurs.
What to Do After You Get in an Accident with a Recalled Vehicle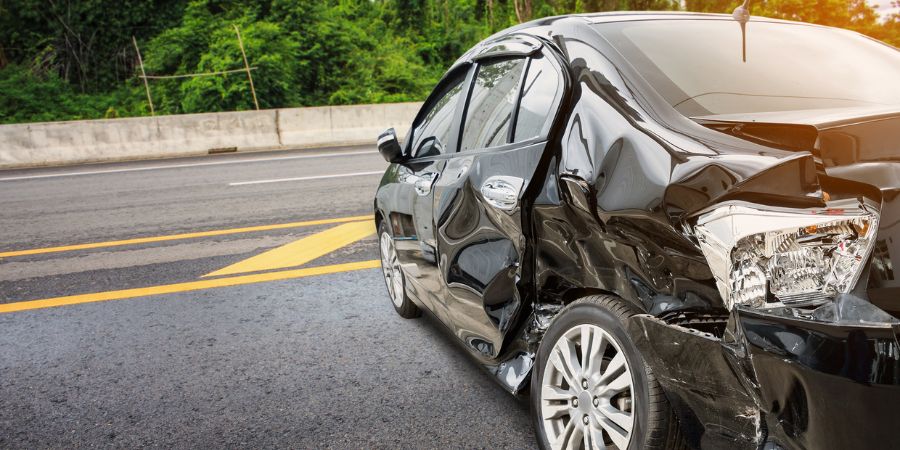 If you or your loved one is involved in an accident with a recalled vehicle, follow these steps.
1. Seek Necessary Medical Attention
As with any type of accident, immediately seek medical attention for yourself and any injured passengers. Determine the extent of any injuries, and request emergency first responders if they are serious. Not only will this benefit your health, but it can also provide personal injury documentation for your insurance claim or case if you decide to file a lawsuit.
2. Call the Police
Following an accident, call the police. Once law enforcement arrives, they will interview you, your passengers, and the other driver before creating a police accident report. Avoid accepting blame for the accident and only provide facts about what happened. The filed police report will be another crucial part of your claim or case.
3. Preserve Evidence
To benefit your insurance claim and a potential lawsuit, preserve all evidence as much as possible after the car crash occurs. Be sure to exchange insurance information with the other driver, take photos of the damage, and obtain the contact information of any witnesses to the accident. Keep these in a safe place.
Also, it is extremely important not to get the defective part repaired immediately. You will want evidence that it exists and was at least partially responsible for the accident.
Vehicle recall accident cases place great importance on you retaining your vehicle in its unaltered state following the accident. Your case will rely heavily on expert witnesses and forensic studies of the vehicle to make sure the recalled part was the cause of the accident.
4. Contact Your Insurance
You will want to notify your insurance of your accident as soon as possible so they can begin their investigation. This investigation is an important part of any insurance claim.
5. Contact an Experienced Virginia Car Accident Attorney
Being in an accident with a recalled vehicle does not grant you the automatic right to make a claim and receive compensation. Negligence must still be proven. For help, seek legal advice from a trusted Virginia car accident attorney.
Your attorney can negotiate with insurance companies, prove fault wherever it lies, and help you receive the settlement you deserve.
We Fight for Your Compensation
Auto accident cases can be complex, and when they involve a recalled vehicle, those complexities can increase. Our Virginia accident attorneys at the Montagna Law law firm are highly knowledgeable in the laws surrounding recalls and vehicle accidents and will fight for the compensation you deserve.
Call our office today at 757-622-8100 to request your free consultation or submit our online contact form. We proudly serve the entire Hampton Roads area, including Virginia Beach, Norfolk, Chesapeake, Portsmouth, and Suffolk.