What Types of Accidents Are Personal Injury Cases in Norfolk, Virginia?
At Montagna Law, our personal injury attorneys have the experience and tenacity to represent nearly any Norfolk accident victim. These accidents can result in serious injuries, from broken bones to internal injuries, traumatic brain injury, and many other disabilities. Just a few of the types of accidents we have seen include:
Auto accidents, motorcycle accidents, truck accidents, and other motor vehicle accidents
Premises liability or slip-and-fall cases
Industrial accidents
Defective products
Dog bites
Medical malpractice
Nursing home neglect and abuse
Wrongful death cases
Motor Vehicle Accidents
Motor vehicle accidents can take a wide range of forms. Car accidents, motorcycle accidents, truck accidents, commercial vehicle accidents, and even boating accidents all involve unique factors. You need an experienced Norfolk law firm in your corner that knows how to hold the right parties responsible.
Premises Liability and Slip-and-Fall Accidents
Premises liability involves accidents and injuries on someone else's property. The most common premises liability injuries are slip-and-fall accidents, but they can also arise from falling objects or any other hazards that the owner or property manager knew about or should have known about and failed to address.
Industrial Accidents
Industrial accidents can cover everything from an injury arising from the use of heavy equipment to chemical burns, illness from working conditions and exposure to hazardous substances, injuries from environmental conditions, falling objects, and many other situations.
Defective Products
Product liability cases come in three forms. Design defects refer to a flaw in a product's core design that makes it dangerous to use. Manufacturing defects mean that it has a sound design, but the building of the object utilized faulty or cheap parts or cut corners, making it dangerous to use. Failure to warn means that someone knew of the risk of using the product somewhere along the line but failed to warn the consumer. It can also reference failing to include clear instructions on a product's intended use, which puts users at risk.
Dog Bites
People have a duty of care towards others, including keeping their animals on leashes or safely penned up. It means that you are responsible for your pet, and if your pet hurts another, you bear responsibility for those injuries. If you've been bitten by a dog or attacked by someone else's animal, an experienced Norfolk personal injury attorney may be able to help you seek compensation.
Medical Malpractice
Medical malpractice arises when a healthcare provider makes an egregious error through recklessness, lack of knowledge, or even malicious acts leading to a patient's injury. If you have been hurt by a careless doctor, nurse, or another provider, a Norfolk personal injury law firm can pursue damages to help pay for the lingering bills and pain and suffering you face.
Nursing Home Neglect and Abuse
Nursing home neglect and abuse come in many varieties. The abuse can be financial, physical, emotional, and even sexual. Whatever form it takes, it is a stark betrayal of trust. If you suspect a loved one is the victim of abuse, call the authorities immediately and remove them from the situation. Next, contact a Norfolk personal injury law firm to seek compensation.
Wrongful Death
Wrongful death cases arise when you lose a loved one to an accident that was someone else's fault. In Virginia, only the personal representative, or executor, of the deceased accident victim's estate can bring such a suit unless the death is a fetus, in which case the mother can bring a claim.
How Do You File Personal Injury Cases in Norfolk, Virginia?
Every state has a concept called a statute of limitations, the time limit during which you must file your lawsuit. In Virginia, the statute of limitations for most personal injury cases is two years from the date of the injury. If you miss the statute of limitations, you may lose your opportunity to get compensated for the damages you've suffered. This is why starting the legal process early in Norfolk is so important.
Filing a case involves paperwork with the courts and notifying the other side. This begins the process of negotiation.
The core idea behind personal injury cases is negligence. We must first prove that the defendant acted in an unreasonably irresponsible manner, thus putting others in danger. Second, we must establish that their behavior led directly or proximately to the accident. Finally, it is imperative to prove that you (or your loved one in the case of wrongful death) got hurt in the accident.
Every case is different, so while some cases resolve quickly through settlements, some go to court for a long fight. Regardless of how long this takes, the Norfolk legal team at Montagna Law will work to build your case and fight for your rights every step of the way.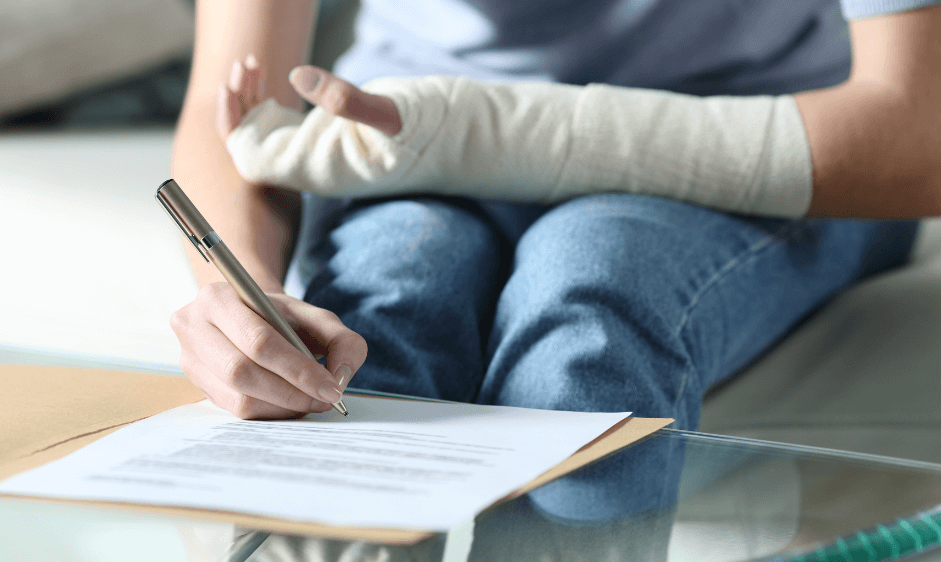 How Does Contributory Negligence Affect Personal Injury Claims in Norfolk, Virginia?
Virginia is one of only four states left that uses a doctrine called contributory negligence. This means that if you are responsible in any way for the accident, even as little as one percent, you are barred from recovering damages. That is why working with a Norfolk personal injury law firm with decades of experience and knowledge in building cases is vital.
Is Workers' Compensation Different From a Personal Injury Claim in Norfolk, Virginia?
Workers' compensation is very different from a personal injury claim. Workers' comp is a form of insurance carried by most employers in Virginia. It provides medical care and a portion of your lost wages when you get hurt during your work. It is no-fault insurance, meaning who caused the accident is irrelevant. All too often, however, workers' compensation claims are unfairly denied, and when they are, you need a skilled lawyer to help you get the benefits to which you are entitled under the law.
How Do I Deal With Insurance Companies for a Personal Injury Claim?
Insurance companies are not your friends. They might seem compassionate at first, but they will try to minimize the cost of your claim. They may want you to sign off on a critically low settlement offer. They may also try to prove that you were at least partially at fault. Because of Virginia's contributory negligence law, you should have someone in your corner who knows how to fight back.
If you hire a Norfolk injury law firm, you do not have to speak to insurance adjusters. You can direct them to your personal injury attorney at Montagna Law. Let us deal with the insurance company while you focus on recovering from your accident.
What Should You Know About Virginia Personal Injury Settlements?
Injury settlements are awarded based on the seriousness of your injury and the damages incurred. The exact value of your settlement will be based on the unique circumstances of your case, but the types of compensation that may apply to your case include:
Medical expenses
Lost wages and potential lost future earnings
Pain and suffering
Loss of consortium and companionship
Emotional trauma and PTSD
Loss of enjoyment of life
Your attorney knows how to value non-economic damages that are more subjective, like pain and suffering or loss of companionship. These cases can sometimes take a while to settle, so patience is essential. Your Norfolk injury lawyer will keep you informed every step of the way and will doggedly fight for you.
What To Do If Involved in a Motorcycle, Truck, or Car Accident in Norfolk, Virginia
The time following a car accident is crucial, making it incredibly stressful.
Filing a lawsuit with Norfolk personal injury lawyers who can guide you through the case may be the last thing on your mind. However, taking certain steps in the aftermath of your car accident is essential, as they can affect any legal claims if you decide to file suit later.
Get a medical evaluation
Your health and wellbeing should be your number one priority following your car accident. If you are not transported to a hospital from the crash scene, make sure you see a doctor yourself. The doctor will identify, diagnose, and treat any injuries you've sustained, significantly reducing the likelihood of complications in the future. Your medical evaluation will be an imperative piece of evidence when you file an auto accident claim.
Report the crash
Report the crash immediately. An officer will arrive to survey the scene and document the incident. The officer's report will contain important details relevant to the car accident that could get lost, including current weather conditions, eyewitness testimony and information, and traffic conditions.
Gather evidence
Start by taking photos of the scene of the collision, the damage done to any involved vehicles, and your injuries. We also recommend writing down your recollection of the event, as this can help refresh your memory later.
Refuse preliminary settlement offers
Recovering compensation after a car accident in Hampton Roads is not easy. To protect your personal injury case, do not speak to insurance companies until you've consulted with an auto accident attorney. Your Norfolk car accident lawyer can handle communication with all relevant insurance companies and represent you throughout your insurance claim and any settlement negotiations.
Contact a personal injury attorney
Hiring a Norfolk personal injury attorney is the best way for you to maximize the amount of compensation you receive for your injuries and damages after a car accident. Call Montagna Law today to schedule a free consultation with our legal team.
Why Should I Hire a Norfolk Personal Injury Lawyer From Montagna Law Firm?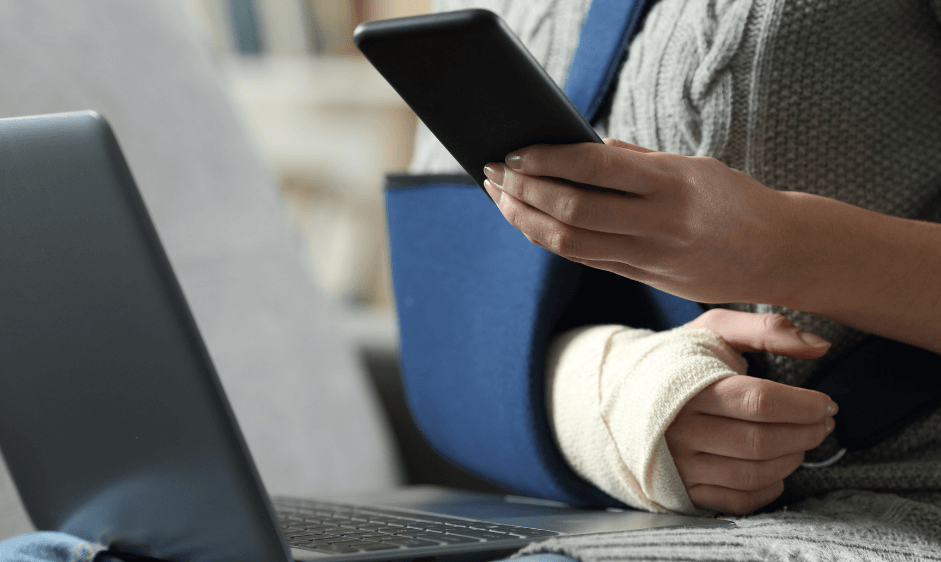 At Montagna Law, we are listed among the state Super Lawyers, and we bring over 175 combined years of experience in helping injury victims get the money they deserve. We have represented clients across the state, including those in Chesapeake, Newport News, Portsmouth, Richmond, Virginia Beach, and Norfolk.
We provide legal advice and build solid cases from research, experience, and hard work. We can point you towards resources to help your recovery. We know how to stand up to intimidating insurance companies and fight for your right to compensation. We offer free consultations, and if we don't win your case, you don't pay a dime.
We are highly rated by clients and were named among the 2023 10 Best Attorneys for Client Satisfaction by the American Institute of Personal Injury Attorneys.
Hear what some of our clients have to say about us:
"I have been a client of Montagna Law since 2014. Because the customer service is exceptional, I have established a rapport with everyone in the office. As a customer for 8 years, it is noted that this firm goes above and beyond for the clients."
-Eric E.
"Mr. Montagna was very kind, patient, and professional. He developed a strategy the day of our consultation, and executed flawlessly. We stood in front of the judge less than 10 minutes, and the charges were dismissed. It was clear he held my best interests."
-Adrian D.
"Montagna Law is by far the best law office for representation. They honestly care about your case and go far beyond the call of duty to represent you and ensure that you receive all that you are entitled to. They are professional, empathic, and responsive. I highly recommend the law offices of Montagna Law."
-Katie J.
Let Us Carry the Weight of Your Personal Injury Case
If you have suffered a personal injury due to someone else's reckless acts, do not try to navigate the complexities of Virginia's legal system by yourself. Our team of Norfolk personal injury lawyers has a long record of success at trial and negotiating outside-of-court settlements. We know what it takes to get accident victims the compensation they deserve, and we'll fight for your rights in and out of court. If you or someone you know needs legal representation in Norfolk, choose a law firm with decades of experience representing victims of workplace accidents, car accidents, truck accidents, premises liability, wrongful death, social security disputes, and much more. To schedule your free consultation, contact Montagna Law by calling 877-822-8100 or use our easy online contact form to speak with an experienced Norfolk personal injury lawyer today.