Most Americans will become disabled at some point in their lives, especially once they start to reach an advanced age. When this happens, it can be difficult to do the tasks a job demands. Social Security Disability Income is an option that helps qualified individuals make financial ends meet.
According to the Social Security Administration (SSA), there are currently about 7.5 million Americans receiving Social Security Disability Income (SSDI) in 2023. It is not always easy to get approval or to know the correct avenues to file.
Learn about the different programs offered by the Social Security Administration, how your age impacts your disability application, and how a skilled Virginia Social Security disability lawyer can help. Contact the experienced Social Security disability attorneys at Montagna Law at 877-622-8100 to schedule a free consultation.
What is Social Security Disability?
In the U.S., there are two types of Social Security disability benefits: SSI and SSDI. In some cases, you would apply for one or the other, but in certain circumstances, you could be eligible for both kinds of benefits. Age will be a primary factor when filing for disability, specifically for those applicants who are over 50 years of age.
Supplemental Security Income (SSI)
SSI benefits provide recipients with minimum basic financial assistance. This program is designed for older adults and individuals with disabilities who have limited income and resources. SSI sends individuals who receive SSI approvals a designated amount of money in the form of monthly benefits.
Currently, this amount is $914 a month for individuals and $1,371 for couples. However, if you receive Social Security retirement benefits or other sources of income, this can lower the amount of SSI benefits you receive. If you own other assets (e.g., bank accounts), this also affects your eligibility.
Social Security Disability Income (SSDI)
SSDI benefits work a little differently than SSI. This program's intention is to support people who have a qualifying work history and become disabled. You can liken SSDI to an insurance policy. In other words, if you are unable to perform your job, you can apply to receive SSDI benefits.
To determine the amount you can receive, the government will look at the average lifetime earnings you have gotten through work experience. Your assets are not considered for SSDI in the same way they are for SSI.
Can I Receive Both SSI and SSDI?
Yes, if eligible, you can receive monthly income from both the SSI and SSDI benefit programs. The Social Security Administration refers to this as "concurrent" benefits.
How Does the Social Security Administration Evaluate Social Security Disability Applications?
To establish eligibility and issue monthly benefits to Social Security disability recipients, there is an evaluation process that involves several steps the government agency considers when making a disability determination for an individual's medical condition.
Work Activity
Determining work activity is a complicated process, and the SSA considers many criteria, but generally, when claimants are over age 50, the process requires individuals to make fewer adjustments, forego educational training, and does not push for job retraining when considering the types of work these older workers can physically do.
Social Security disability rules do dictate an evaluation of the level of work you can perform. For instance, the federal agency will determine whether your condition permits you to perform:
Light work: Lift 10 pounds but not more than 20 pounds
Medium work: Routinely able to lift 25 pounds
Heavy work: Able to lift more than 50 pounds
These three categories also factor in the ability to sit, stand, and do physical activity for specific periods of time. Speaking with a knowledgeable Virginia Social Security disability attorney is a good idea. Your lawyer will know how to gather the right documentation and frame your case to better your chances of receiving approval.
Condition Severity
To qualify for benefits, the government considers the severity of your medical condition. If a claimant has a mental or physical impairment expected to last at least a year or result in their death, an application has a stronger chance of moving to the next step in the process. However, to move forward, the disability must interfere with the individual's ability to perform basic activities needed for work, including sitting, standing, and walking.
Impairment Listing
The SSA maintains a list of specific physical and mental impairments that are perceived to be severe enough for disabled workers to qualify for SSDI. If you suffer from one of these impairments that prevents you from performing work, there is a high chance the Social Security office will approve your disability claim. If you do not, then an SSA examiner moves your claim to the next step in the process.
Ability to Engage in Past Relevant Work
In this step, the SSA examines your residual functional capacity (RFC) to determine whether you have the ability to perform full-time work. The federal agency also considers any limitations on your ability to work. If your RFC indicates you can engage in previous relevant work, the SSA will deny your claim. If not, your case will move to the final step.
Ability to Engage in Other Work
In this final step, the SSA evaluates jobs in the U.S. economy to see if there are other jobs you may be capable of performing. They will factor in your age, medical condition, education level, and work experience. If there are adjustments you can make to successfully do work, your claim is denied. If not, you'll be approved.
How Does Age Impact Social Security Applications in Virginia?
Age will be a significant factor in determining eligibility for SSDI benefits. It is important to understand people age 50 and over have a lower bar for qualification, and it gets lower for 55-59 and even lower for age 60+.
The reason for this is partially because, as you get older, when you can no longer perform the work you did in the past, it is more difficult to transfer applicable skills to a new occupation while simultaneously suffering from a medical condition.
Rules for Filing for Social Security Disability After Age 50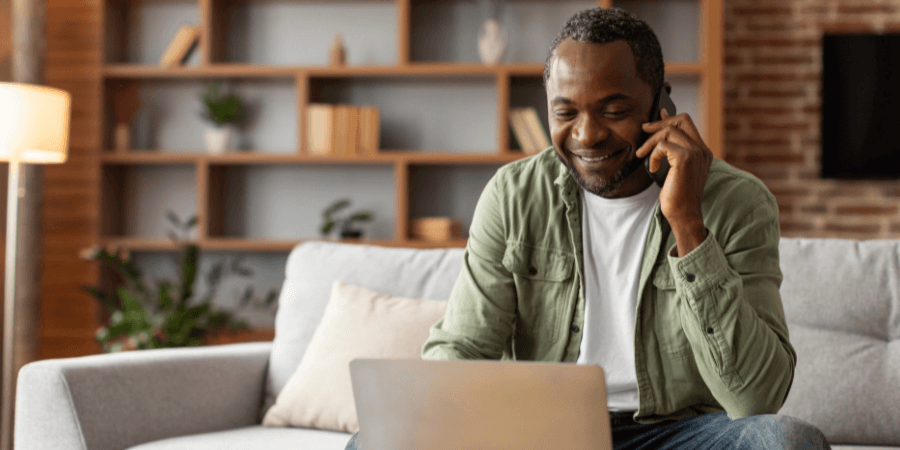 After a person reaches age 50, there are three different standards for SSD rules. Here, we will break down how these special rules change at each stage.
Between the Age of 50 and 54
Individuals who are 50 to 54 years of age, are disabled, and cannot perform work involving physical activity have a good chance of getting approved for benefits. The SSA considers people in this age group as approaching advanced age. As a result, they perceive the claimant as much more likely to have difficulty adjusting to new work and will approve a disability application.
Between the Age 55 and 59
Once an individual reaches the age of 55 to 59, the SSA considers them to be of advanced age. If a person is living with a disability that impacts their work abilities, the SSA analyzes their age, past work experience, and education level, along with their ability to perform in a less-demanding job, but there is a good chance their application will be approved since it's even harder to readjust to new types of work at this age.
Over Age 60
Claimants who are age 60 or over and have disabilities are very likely to receive SSID if they can no longer work. At this age, the SSA's determination process largely increases the chance a person will be eligible to draw complete Social Security retirement benefits, which will be granted when an individual completely retires at the age of 62.
What About Virginia Applicants Who Are Just Below the Age Threshold?
Younger individuals (under age 50) are not precluded from receiving benefits, but it is harder to obtain them. At age 55, chances do substantially increase, but this does not mean if you are in a younger category, you are automatically disqualified.
In certain circumstances, when applicants who are borderline in a new age category (e.g., 49, 54), the SSA will sometimes allow a classification of the older age range, especially if the individual is within six months of reaching the next level age category. An administrative law judge will use discretion when deciding if a person is denied and is at a borderline age.
How Much Can I Receive From Social Security Benefits in Virginia?
How much a person receives in Social Security benefits in 2023 will vary from state to state. The maximum amount allowed under SSDI rules is $3,627 per month, but most people will not receive this amount. In Virginia, the average amount claimants received in 2023 was equal to $1,371.15.
The formula for calculating SSDI payment amounts involves several factors. When you speak to an experienced Virginia SSDI attorney, they can explain the process and help you determine the amount you will receive.
What Should I Do if My Social Security Disability Application is Denied?
Everyone's experience when filing for disability benefits will differ, and approval levels will vary by state. With that being said, rejections of Social Security Disability applications are quite high. According to the Social Security Administration, 67 percent of applications were denied between 2010 and 2019.
However, you do have the right to appeal their decision, and you should do it quickly – within 60 days. Many believe filing a new claim is better than appealing a denied one. This is not true. In some situations, a person may receive approval even if they previously received a denial.
Because of this, it is important individuals go through the appeals process rather than file a new claim. Filing a new claim may result in a loss of entitlement to certain past periods of benefits. Also, the percentage of a favorable decision is higher at the Hearing Level than in the initial stages of a claim. Additionally, a reconsideration takes anywhere from four to 12 weeks, whereas a new application can take six months.
When pursuing an appeal, you should review your reasons for denial and then prepare your appeal. Your best bet is to work with a knowledgeable and experienced Virginia disability benefits attorney to increase your chances of approval.
How Can a Virginia Social Security Disability Lawyer Help?
Working with a Virginia Social Security Disability lawyer is to your advantage because the process is complex and requires extensive attention to detail. Applying for Social Security disability benefits is overwhelming to many people, and it's easy to miss a step.
At Montagna Law, we help guide our clients through this complex process and check to see all requirements are being met. Our attorneys know what information you should include in an application, as well as what you need to add to strengthen an appeal if a claim is denied.
After we assemble your documentation, we will submit and track your application. Our law firm has the capacity to access Electronic Record Express (ERE), which is an online platform that allows us to review aspects of our client's Social Security files. This access empowers us to regularly review the file's status, view the analyst assigned to the case, determine if additional information is needed, and upload documents with guaranteed confirmation of filing. (This database is not available to individuals, only representatives.)
If you receive a denial, our attorneys will file and argue an appeal for you.
You Worked Hard For Years. We'll Work Hard For You.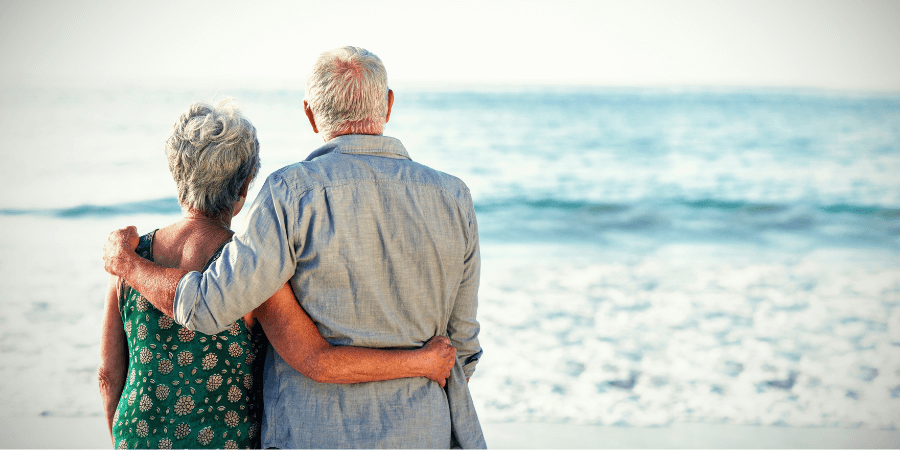 Montagna Law proudly serves the entire Hampton Roads area. We are well-versed in the Social Security Act. Our attorneys are also highly knowledgeable about Social Security disability laws, Social Security disability insurance, Medicare, and Medicaid. We will fight until the end to get you the benefits and compensation you have earned.
If you or your family members are unable to work, need help getting disability benefits, and/or are not of full retirement age, our attorneys are here for you. Call the Montagna Law firm today to schedule a free consultation at 877-622-8100 or fill out our online contact form.