Common Causes of Motorcycle Accidents in Hampton, Virginia
Sadly, when it comes to motorcycle accidents in Hampton and other areas of Virginia, a common theme emerges when it comes to the causes of crashes.
Impaired driving involving the use of alcohol or drugs
Physical or emotional impairment
Inattention to the road by the motorcyclist
Mechanical problems
Poor road conditions
Bad weather
Left-hand turns (motorists do not see the biker in blind spots)
Distracted drivers crashing into motorcycles
Sudden stops
Unsafe lane changes
Furthermore, an overwhelming 90 percent of crashes involve inexperienced motorcycle riders. Couple inexperience with the above causes, and it rapidly becomes a disaster in the making. According to the NHTSA, in 2021, 36 percent of fatal motorcycle accidents in the U.S. involved riders who did not possess a valid motorcycle license.
Common Motorcycle Accident Injuries in Hampton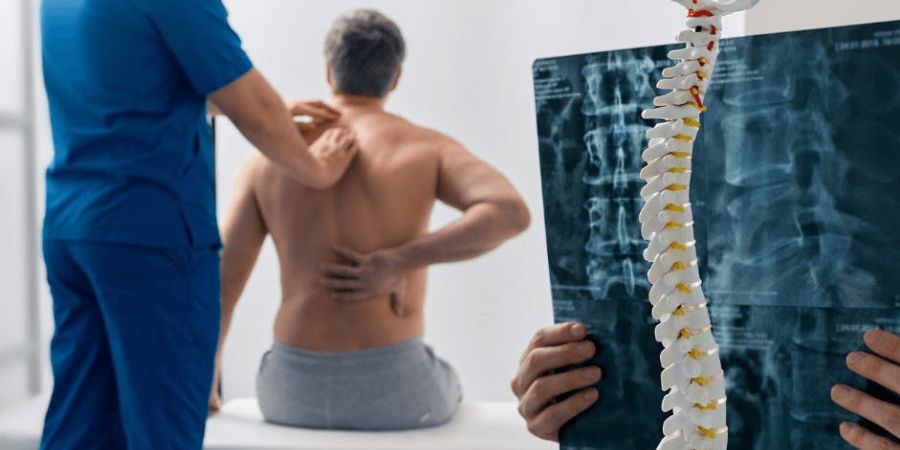 Motorcycle accidents tend to be more severe because there is no barrier between the rider and what they hit on impact, whether it be the road, a vehicle, or another surface. Common types of serious injuries motorcycle accident victims sustain include:
Spinal cord injuries
Road rash
Broken bones
Cuts, burns, and lacerations
Thorax injuries
Neck and back injuries
Internal organ damage
Internal bleeding
This is not a comprehensive list but does demonstrate just how severe or deadly motorcycle crashes can be. Many motorcycle riders or passengers suffer lower and upper extremity injuries that can cause permanent injury, disability, disfigurement, or a need for amputation.
What NOT To Do After a Motorcycle Accident in Hampton, Virginia
The aftermath of a crash can be devastating, but if you or a loved one suffers a motorcycle accident in Hampton, it is important to avoid taking certain actions or saying the wrong thing. Here is a simple list of what NOT to do after you experience a collision involving a motorcycle.
Do not leave the accident scene. Leaving the scene of an accident may imply guilt or lead to criminal charges.
Neglect medical treatment. You may have serious injuries that are not apparent shortly after the accident. A complete medical evaluation works in your favor and documents your condition.
Admit fault. If you admit fault at the scene, you might lose your ability to obtain compensation to cover your medical bills, loss of wages, and other costs.
Accept an offer from insurance. Insurance companies will never initially offer you the true value of your personal injury claim. You could lose out on money you need to pay medical expenses, buy a new motorcycle, or cover other losses related to the accident.
Give a recorded statement. Giving a recorded statement, especially soon after the accident when you are under duress, could lead to you inadvertently giving the other side evidence to use against you.
Insurance companies will notoriously try to "trick" you into accepting fault, so they can avoid paying compensation or minimizing the amount they will pay. Your best bet is to consult with an experienced Hampton personal injury lawyer as soon as possible.
How Long Does a Motorcycle Accident Lawsuit Take in Hampton?
It is difficult to assess exactly how long it will take to settle terms on your Hampton motorcycle accident. However, on average, a claim settlement takes about six months to a year. This timeframe could be shorter or longer, depending on the severity of your injuries and the complexity of the case. Whether the insurance company is willing to settle will also factor in the length of time it takes to complete your case.
How Much Compensation Do You Get for a Motorcycle Accident in Hampton, Virginia?
No two cases are the same, so it is difficult to project an exact amount of compensation you can receive. You will be able to pursue both economic and non-economic damages, depending upon the specifics of your case. Generally speaking, you can obtain money for your medical care, lost wages, damage to your vehicle, and pain and suffering, to name a few. Your long-term medical treatment is also considered. Victims represented by attorneys tend to walk away with more money, and your lawyer can estimate your total damages and come up with a dollar amount.
Why Are Motorcycle Accident Claims So Difficult in Hampton, Virginia?
Virginia has harsh contributory negligence laws, which is a primary reason why Hampton motorcycle accident claims are so difficult. Only a handful of states use this rule, and even if insurance companies determine you hold just a mere 1% of fault, you cannot collect compensation.
Another challenge is injuries in motorcycle crashes are often massive, even if the accident is minor. In minor car accidents, injuries are usually small; however, there is no such thing as small injuries when riding a motorcycle. Motorcyclists almost always sustain serious damages and catastrophic injuries.
It is true that many jurors see motorcyclists in a negative light, perceiving them to be reckless and dangerous drivers. Unfortunately, bikers have a reputation for not following the rules of the road and performing unsafe maneuvers, such as lane splitting. This makes motorcycle accident claims a bit of an uphill battle when dealing with juries.
Why You Should Hire a Hampton Motorcycle Accident Attorney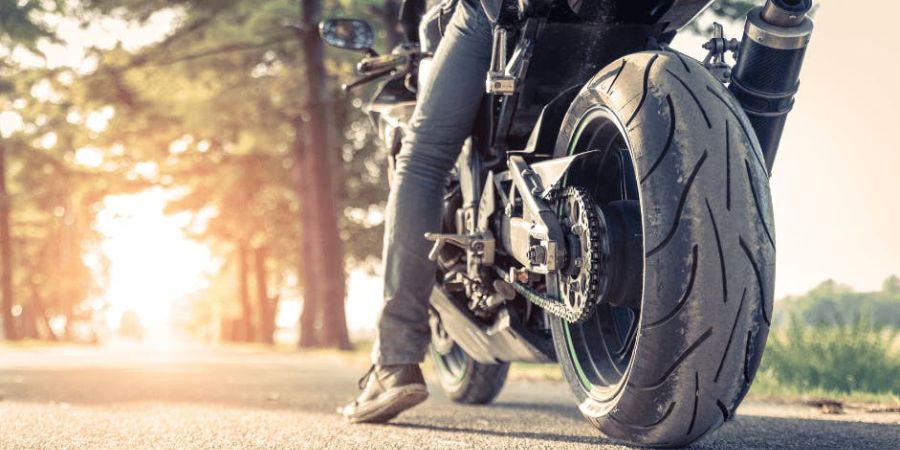 Working with a Hampton motorcycle accident attorney is to your advantage. Your lawyer can handle all the complex paperwork, build a case to prove your lack of fault, fight for a fair settlement, and give you sound legal advice. Insurance companies purposely make it hard to navigate claims, and your attorney can deal with them while you heal. If your case heads to trial, your attorney can fight on your behalf to obtain the maximum compensation allowed by Virginia law.
How Much Does a Hampton Motorcycle Accident Lawyer Cost?
Accident victims often shy away from initiating a personal injury case for their accident because they fear it will cost too much money. You need not worry about this! These cases work on contingency fees, which means you only pay your Virginia motorcycle accident lawyer a fee if you win. You will not have to pay a dime until you receive your compensation.
Kick Your Case Into Gear
If you or a family member face serious injuries or wrongful death after a motorcycle crash, Montagna Law wants to help. We highly value the attorney-client relationship and will prioritize you. The biggest difference between our firm and our competitors is our high-quality customer service and client access to attorneys. We have fast response times to client calls and do not limit how often or which days you can call your lawyer. You come first!
To obtain a free consultation, call our injury law firm at 877-622-8100 or fill out our online contact form. Montagna Law has years of experience in personal injury cases and other practice areas. In addition to Hampton, we also serve the entire Hampton Roads area, including Chesapeake, Virginia Beach, Portsmouth, Suffolk, Norfolk, and Newport News.