Navigating the Social Security disability application process can be a complex endeavor. Applicants are often met with extensive paperwork, required medical examinations, and administrative procedures. This complexity is exacerbated by the applicant's existing medical conditions, making the process not only physically taxing but emotionally draining as well.
If unresolved, these issues can worsen. The Social Security Administration (SSA) tends to be increasingly skeptical of Social Security Disability Insurance (SSDI) applications that lack proper documentation or are poorly presented, leading to a higher rate of denials. Moreover, the financial implications of not receiving benefits can exacerbate an already challenging situation.
Given the complexities and the stakes involved, hiring a Virginia Social Security disability attorney is advisable. The attorneys at Montagna Law are experienced in Virginia disability law and can help streamline the application or appeal process by having the case presented in the most effective manner. Our understanding attorneys are well-versed in navigating the challenging system set in place by the Social Security Office. Call us at 877-622-8100 to schedule your free consultation today.
What Are the Requirements for Disability in Virginia?
To be eligible for Social Security disability benefits in Virginia, you will need to meet specific requirements set by the federal government. Your illness or injury, work history, and age will be significant factors and directly affect your eligibility to receive benefits from this federal program.
Disability Meeting Criteria
Illnesses and injuries that prevent you from performing your job can qualify for disability. Many medical conditions qualify and meet the Social Security office's definition of disability, but a good general rule of thumb is to consider whether your condition or impairment will qualify if it lasts longer than a period of 12 months or could potentially lead to your death. These disabling conditions are considered "severe."
The SSA office compiles a list of severe disabilities on its website (SSA.gov). Remember that having a disability is just a part of it, though. You must meet other criteria and subsequently prove your case. Even then, this still does not automatically mean you will receive approval for SSDI benefits. Working with an experienced Virginia disability lawyer can help you present a strong case.
Work History
The next criterion you must meet to be eligible to receive a monthly benefit is having a long enough work history to have reached enough work credits for your age. Generally speaking, most qualify if they have been working for five out of the previous ten years.
Be Under the Age of 67
It is not impossible but is difficult to obtain disability if you are under age 50. Once you reach 50 years of age, there are three different standards the SSA uses to determine eligibility. The federal agency breaks it up by age brackets:
Age 50 – 54
Age 55- 59
Over age 60
Essentially, the older you get, the stronger your chances of being approved for disability. However, once you reach full retirement age, between 66 and 67 (depending upon your birth year), you are no longer eligible to apply for disability benefits.
To learn more about age requirements for disability benefits, read our recent article.
How Do I Apply For Social Security Disability? 
The SSA allows a variety of ways to apply for disability, either online, by phone, a paper application, or by working with an experienced third party, such as a disability attorney. You will need to provide:
Full name
Social Security number
Birthday and place of birth
Birthday and age of your current spouse
Birthday and age of former spouses
Names and birthdays of your minor children
Bank or other financial institution routing number and your account number
In your initial application, you will also need to supply a plethora of other documented information about yourself, your illness or injury, and your employer if you are currently working.
You will need to have medical information, including but not limited to:
Appointment dates
Names of your doctor/healthcare providers
Patient ID numbers
Dates of treatment
List of medications
Dates of medical tests
Rehabilitation services
Any other medical records
To be approved, you will need to have a paper trail of medical evidence to be considered for a disability evaluation.
Work-related information to provide includes but is not limited to:
Your earned salary for this year and last year
Name and address of your employer
Start and end dates of military service before 1968 (if applicable)
Any jobs (up to five) you held in the 15 years before you sustained a disabling condition preventing you from work.
When filing your disability claim, be prepared to have dates associated with your work history.
How Long Does it Take to Start Receiving Disability Payments?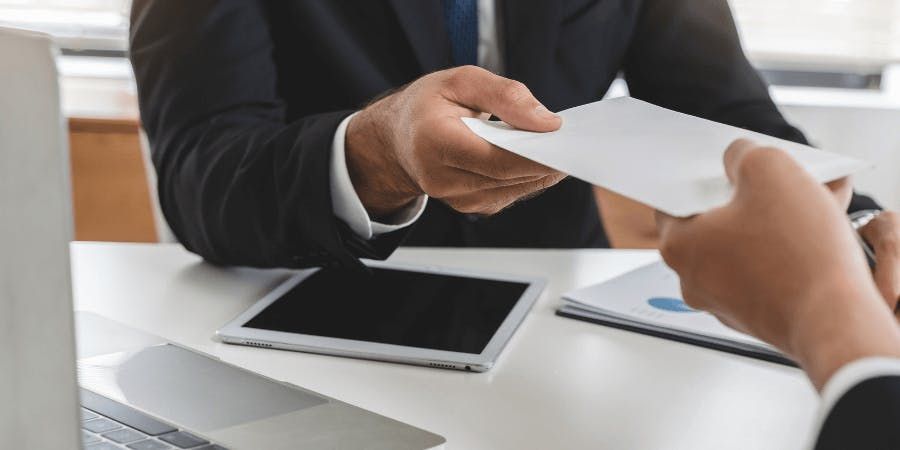 It is hard to set an exact length of time it will take to start receiving disability payments. Many factors are involved, including your city of residence, whether your initial claim was approved, or if it is denied and you have to pursue reconsideration. The wait times can be extensive. Just to get an initial response takes roughly five months, so it is definitely not an easy or fast process.
What is the Average Disability Payment in Virginia?
Your benefits may differ from the monthly benefits other individuals receive, but, on average, individuals in the Commonwealth of Virginia usually get approximately $1,300 per month, although this amount can change. Never expect to receive a specific amount. To obtain a better understanding of how much you can receive for your specific case, consult with a knowledgeable Virginia disability benefits attorney at no charge.
Can I Appeal an SSD Decision in Virginia?
If your initial disability decision is a denial, you should not lose hope. The SSA denies the majority of claimants on their initial applications. In most instances, you can appeal up to four times.
Reconsideration
Your first step for appeal is to request a reconsideration with a different disability evaluation specialist. You may or may not receive an approval. Important: Do this within 60 days of your initial denial. The chances of receiving a positive decision are low, but you must take this step before you can proceed. The SSDI system is designed to push applicants away, so be persistent and do not give up. This step is vital.
Administrative Hearing
Your next level of appeal will be to have your case heard in front of an administrative law judge. The waiting time to get a date can be extensive, and you must request a hearing within 60 days of your reconsideration denial. It is worth the effort.
While initial claims are often denied, approval rates after presenting a case in front of a judge are much higher, especially if you can adequately prove the reasons why your disability prevents you from achieving substantial gainful activity (SGA). If you have not already partnered with a knowledgeable attorney, now is a good time to do so.
Appeals Court
If you do not receive a decision reversal after a hearing, your next step is to request a review with the SSA's Appeals Council. You will need to file Form HA-520 to proceed. Do this quickly, within 60 days. Unfortunately, this council does not personally review all requests, but it is worth trying.
Federal Court
Your final option is to file a federal district court action in the U.S. District Court. Again, like prior steps, you must do this within 60 days. Your case will be assigned to either the Eastern or Western district court in Virginia, depending on where you reside.
The appeals process is not easy. It is tedious at best. Your attorney will know how to optimally assemble and present your case to increase your chances of approval.
Other Disability Benefits in Virginia

As a Virginia resident, you can also apply instead of or in conjunction with other disability programs and benefits. Options include Medicaid and Medicare to help cover your healthcare expenses. If you meet income thresholds for Supplemental Security Income (SSI), this is another option. You may also possibly be eligible for both SSDI and SSI benefits. Your Virginia disability attorney can help you explore all of your options to help you get the financial assistance you need to help support yourself and your family members.
Benefits of Hiring a Virginia Social Security Disability Attorney
Going through the arduous Social Security disability process is stressful, and it is easy to miss a step or say the wrong thing to the SSA or Virginia's Disability Determination Services. When you have an experienced Virginia Social Security disability insurance lawyer by your side, you'll receive many advantages. Your attorney can:
Assist in filling out your SSDI application
Help you collect the correct type of and sufficient documentation
Assist in gathering evidence
Keep track of your application status
Help you file an appeal (since most disability cases are initially denied)
Represent you at any and all Social Security hearings
Working with a Virginia disability law firm gives you a sure chance of receiving a favorable decision in your case. Montagna Law has extensive experience in this practice area and can provide you with the guidance, legal advice, and the resources you need to win your case and receive benefits.
In Need of Assistance But Unsure Your Next Steps?
At Montagna Law, our Virginia Social Security disability attorneys pride ourselves on providing you with quality service. Our compassionate attorneys understand how difficult it is to face day-to-day living with a disability and how it may be hard for you to seek help.
Obtaining disability benefits can help you to pay medical bills, replace lost wages, and relieve your overall stress and uncertainty. We are here to assist you in the complex SSDI process from beginning to end. To learn more about our legal services, contact Montagna Law today at our phone number: 877-622-8100. If you prefer, fill out our convenient online contact form, and a member of our legal team will be in touch.
If you need help in another practice area, such as personal injury or workers' compensation, we are also able to assist. Our law firm proudly serves the entire Hampton Roads area, including Norfolk, Virginia Beach, Chesapeake, Portsmouth, and Suffolk. We look forward to serving you!